UK-based fintech start-up Bud, which allows banks to offer rivals' products on their apps, has raised $20m in a Series A funding round led by Goldman Sachs and HSBC.
Free Whitepaper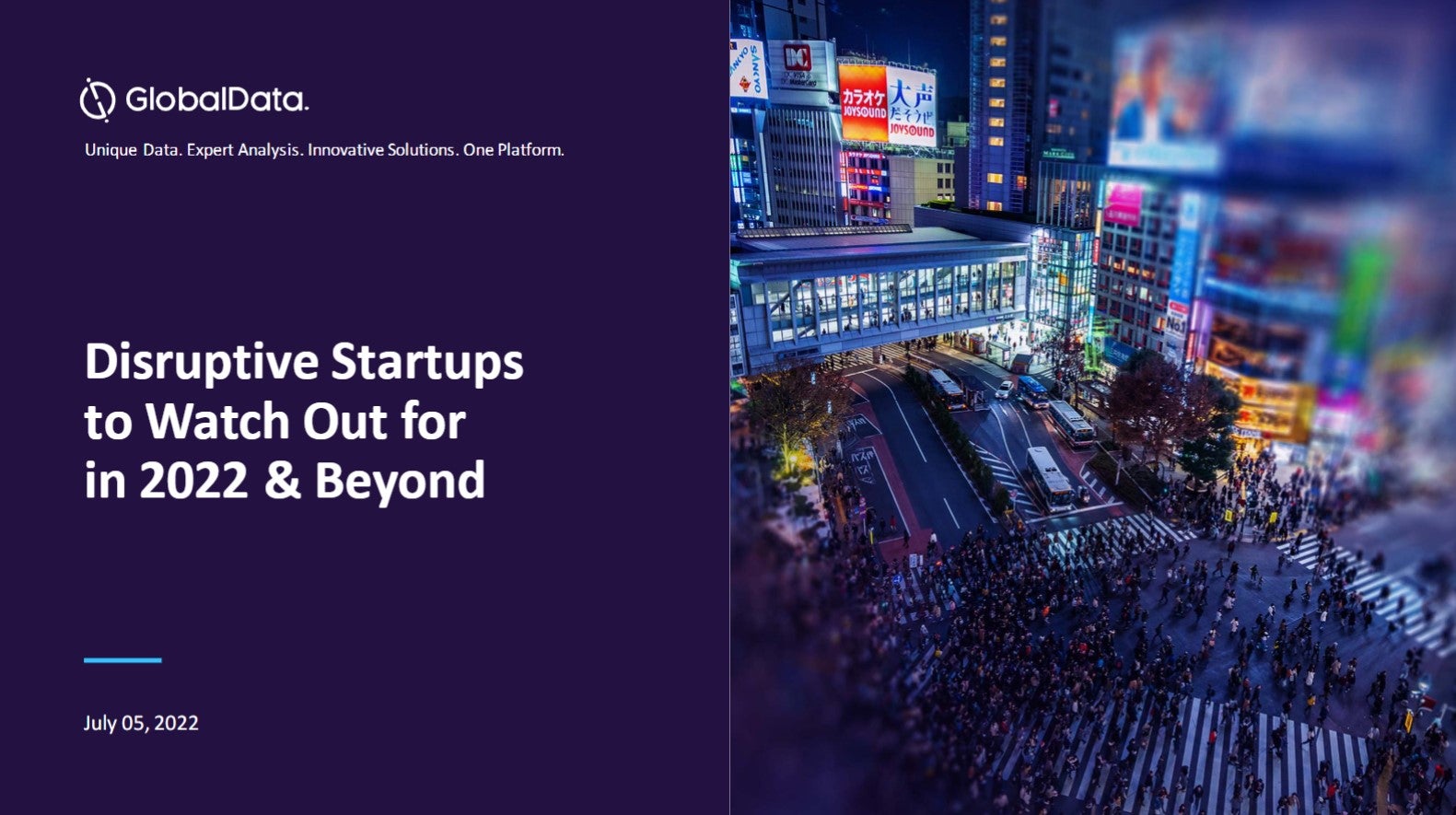 Disruptive start-ups to watch out for
2021 was a record-breaking year, with more businesses breaking into the billion-dollar club. Many start-ups have achieved or retained the unicorn status by the end of the year to reflect nearly a fivefold growth from that in 2020. This boom can be linked to a financing frenzy spurred by the quick adoption of technology and innovative solutions by start-ups gaining traction in response to the pandemic. However, the start-up ecosystem is now facing turbulent times for fundraising as investors seek long-term business strategies, valuations, and a route to profitability amid uncertain market circumstances. Nevertheless, 2022 has the potential to carry forward the momentum with multiple entities having a fair chance of being in the right place when aided by the right technologies. GlobalData leverages the power of alternative data to examine the health of start-ups across multiple dimensions including the quality of their innovations, market presence, and the funding they can attract. This helps our clients to analyze the disruptive potential of start-ups for early alliances, investments, and acquisition prospects to develop future-proof strategic roadmaps for a competitive advantage. Read our report and gather insights on the following topics:
Recent Unicorn trends
Unicorns in 2022
Future Unicorns
Start-ups to watch out for
Start-up ecosystem outlook by top geographies
by GlobalData
Other investors in the latest fundraising round include ANZ, South Africa's Investec and Spain's Banco Sabadell.
9Yards Capital and Lord Fink, the former CEO of the hedge fund Man Group, also participated in the round.
Fintech app Bud: future plans
Through its platform, Bud helps the banks to upgrade or create their app integrating products and services from third parties.
The service utilises UK's new Open Banking rules and enables the users to manage their finances through a single app.
Additionally, the banks can also segregate customers spending data utilising Bud technology to provide deeper insights and improve customer experience.
Bud intends to use the money to expand into new markets as well as increase its staff strength.   By the end of this year, the company plans to double its employee strength from the current 62 members, reported Reuters.
"The challenges ahead are considerable, but we now have the resources, time and structure to push forward and deliver on our original vision," Bud said in a blog post.
Last year, Bud announced the launch of Bud.X, an API offering access to Open Banking. It enables financial institutions to access Open Banking capabilities and new distribution models.
Free Whitepaper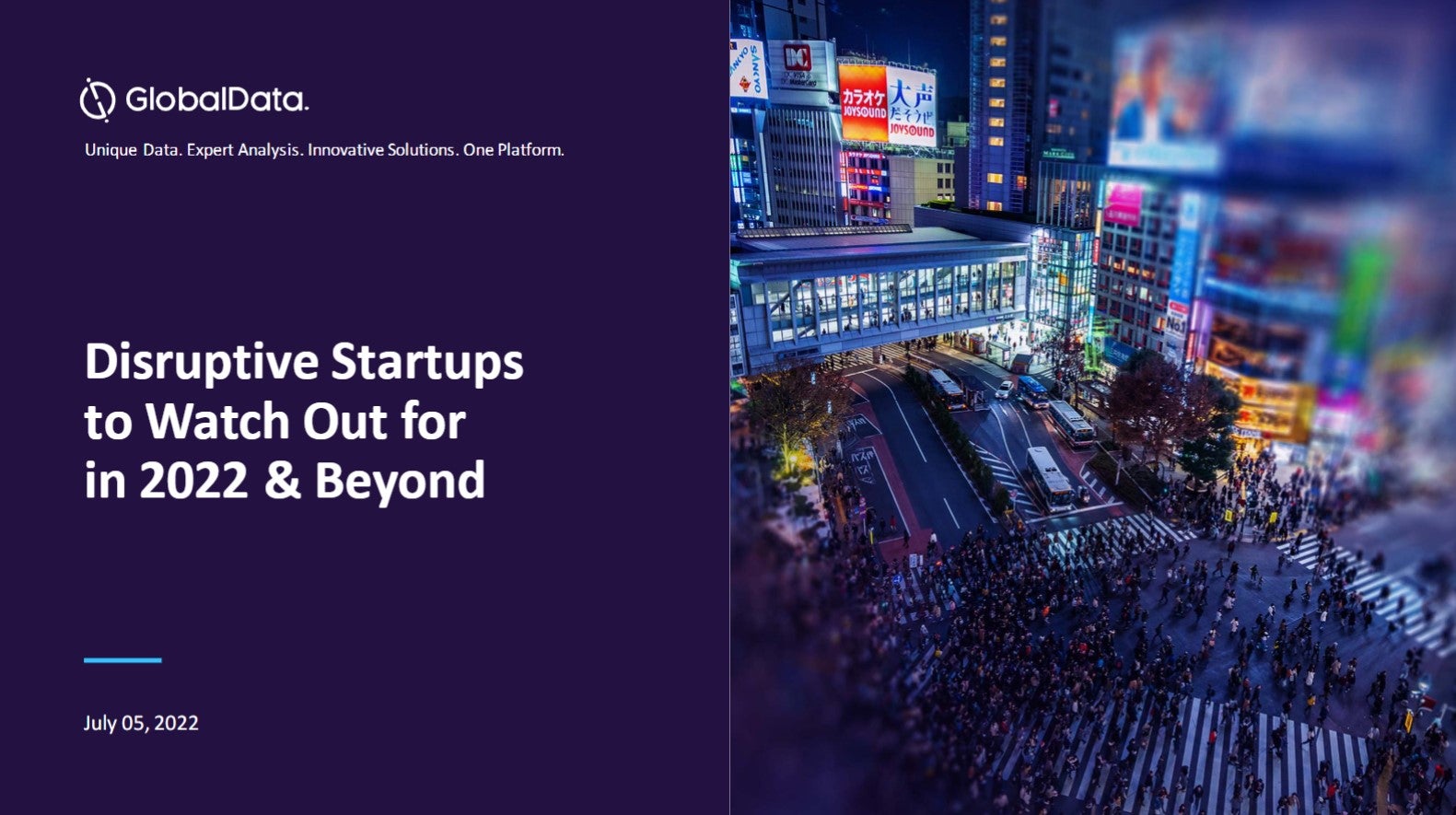 Disruptive start-ups to watch out for
2021 was a record-breaking year, with more businesses breaking into the billion-dollar club. Many start-ups have achieved or retained the unicorn status by the end of the year to reflect nearly a fivefold growth from that in 2020. This boom can be linked to a financing frenzy spurred by the quick adoption of technology and innovative solutions by start-ups gaining traction in response to the pandemic. However, the start-up ecosystem is now facing turbulent times for fundraising as investors seek long-term business strategies, valuations, and a route to profitability amid uncertain market circumstances. Nevertheless, 2022 has the potential to carry forward the momentum with multiple entities having a fair chance of being in the right place when aided by the right technologies. GlobalData leverages the power of alternative data to examine the health of start-ups across multiple dimensions including the quality of their innovations, market presence, and the funding they can attract. This helps our clients to analyze the disruptive potential of start-ups for early alliances, investments, and acquisition prospects to develop future-proof strategic roadmaps for a competitive advantage. Read our report and gather insights on the following topics:
Recent Unicorn trends
Unicorns in 2022
Future Unicorns
Start-ups to watch out for
Start-up ecosystem outlook by top geographies
by GlobalData