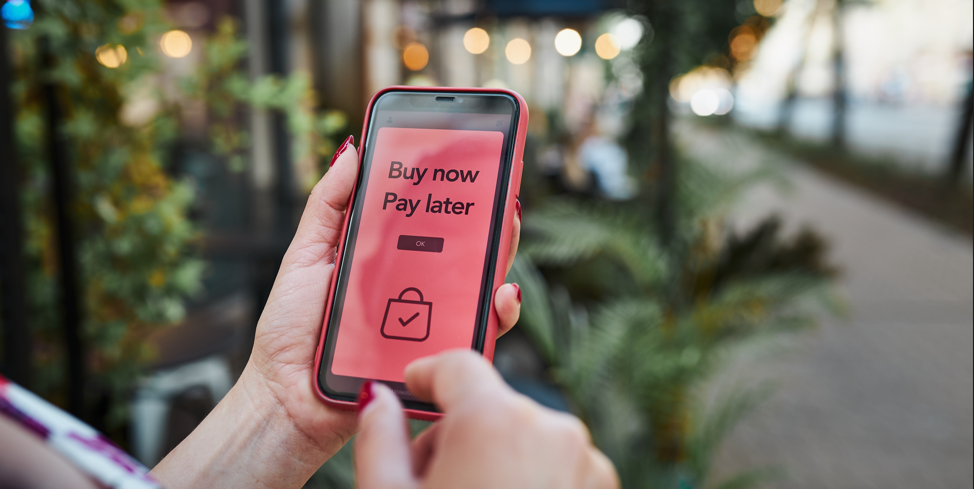 Customers who book holidays online will choose how much they want to pay and when through ECommPay's payment solution. ECOMMPAY will, in turn, filter through requests using its risk-scoring system and impose credit return limits of up to 12 months to protect booking companies and travel agents.
ECOMMPAY is a payments processor which ensures the technical processing of the BNPL transaction between consumer, merchant and credit provider is successful.
Head of Product Development at ECOMMPAY Olga Karablina said: "Like the retail sector, the travel industry can see customers' huge appetite for BNPL payment solutions. Our research revealed the introduction of regulation in the UK has made more than a third of consumers more comfortable using this payment option (37%). ECOMMPAY's product has been developed to give travel companies a responsible, easy-to-implement, and trustworthy consumer finance solution that will allow their customers to spread payments for travel bookings in a way that protects them. We're helping travel businesses improve their payment flows, reduce costs, and ultimately grow revenue in an economically challenging year."
ECOMMPAY's announcement follows the HM Treasury Buy Now Pay Later (BNPL) consultation –released on 14 February– on proposed draft legislation that will bring BNPL into Financial Conduct Authority regulation.
The UK government wants the FCA to play a more prominent role in blocking future lending by BNLP providers if they don't adhere to market rules and impose loan checks on BNPL customers.
BNPL loans and the need for credit checks
BNPL loans have become increasingly popular among consumers who want to spread out payments without incurring interest. ECOMMPAY conducted a research in December 2022 in which 33% of consumers stated they would likely remove items at checkout if retailers did not provide BNPL options. A further 31% said they would look for another shop if their chosen store did not offer BNPL.
Asked whether tighter rules will impact ECOMMPAY differently, Karablina explained: "At ECOMMPAY, we always make sure that our solutions are compliant and safe – and our new BNPL product is no different. We take financial credit very seriously and want our clients to be safely using the technology, hence why we have a rigorous procurement process consisting of credit scoring, borrowing limits and extension to time limits for credit returns."
Reactions to BNPL regulation
Jonathan Herbst, global head of financial services at law firm Norton Rose Fulbright said: "This is a fundamental change in approach. Bringing unregulated BNPL into FCA licensing and supervision will have a huge impact on the market, not just for the major players but for retailers too."
Matthew Gregory, financial services partner at Norton Rose Fulbright, added: "The big question is really how the major players will adapt their systems and controls to the licensing requirements and demands of this new 'proportionate' regulatory framework, and what these very wide-ranging reforms will mean for the shape of the sector as a whole."
Gary Rohloff, Managing Director and Co-Founder at Laybuy, said: "We have always supported proportionate regulation of the BNPL sector. We need a regime that protects consumers but one that strikes a balance and supports innovation, competition and reflects the lower risk and average purchase size compared to other forms of credit like store cards or credit cards.
"From the very start we have always conducted credit checks and we were the first BNPL to begin sharing data with credit reference agencies too. So, we are happy to engage with the Government on the next steps to make sure we get the right regulation."
Philip Belamant, CEO and co-founder of BNPL provider Zilch, said: "As a payments technology firm that was one of the first providers of credit via Buy Now Pay Later (BNPL) to be regulated in the UK by the FCA back in April 2020, Zilch welcomes today's proposals set out by HM Treasury to increase regulation in the sector – we have long called for the entire industry to be subject to the same high regulatory standards that we already provide to our millions of customers. A lot of firms have paid regulation lip service but have yet to act – that's about to change.
"Today marks a positive day – in the context of the cost-of-living crisis, it's never been more vital for people to have access to interest-free credit, via responsible organisations that carry out appropriate affordability checks and enable others to do the same through reporting via the major UK Credit Reference Agencies. We hope that today's announcement will spur the acceleration for proportionate regulation in both the BNPL and wider credit lending ecosystem, creating a responsible and sustainable environment for customers in the UK and, perhaps, a blueprint for regulators and governments around the world to learn from and replicate."
Head of Partnerships at fintech BR-DGE Tom Voaden said: "The consultation launch will be welcomed by those closely watching the UK's Buy Now Pay Later regulatory debate. It is a positive step and will lead to greater clarity for Buy Now Pay Later providers around their future responsibilities and, in turn, encourage further acceleration of the sector.
"That said, it is clear that consumers need greater support during the cost-of-living crisis. Forward-thinking BNPL providers should put their best foot forward and consider what steps they can take to support customers before any regulation takes effect. This could be through adapting their checkout experience to better signpost repayment terms, supporting related consumer education initiatives or working more closely with UK Credit Reference Agencies.
"Those market players that take a consumer-first approach will be in a stronger position to navigate their new set of responsibilities and reinforce their credibility in an ever competitive market."
Read more: UK launches consultation to regulate BNPL sector