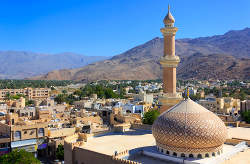 Barclays Plc is to sell its retail bank in the United Arab Emirates, in a bid to raise capital and rid itself of less profitable operations.
The decision follows a review of its operations in the region earlier in the year. Anthony Jenkins, Barclays chief executive announced in February that the bank would cut 3,700 jobs and that it would close businesses no longer considered compatible with its business and ethics.
The sale is expected to be completed by the end of 2014 resulting in a loss of up to 280 jobs. Barclays employs approximately 1,000 full-time staff in the region across all its businesses.
"Barclays has decided to re-focus its efforts in the UAE on its key strengths in corporate and investment banking and wealth and investment management," the bank said. Barclays added that is has reaffirmed its commitment to the U.A.E. and the MENA region.
Other big banks have exited the Gulf region in the past few years. In 2010, Royal Bank of Scotland sold its retail lending business to Abu Dhabi Commercial Bank and HSBC bought Lloyds TSB Middle East in 2012.
There is speculation that First Gulf Bank and HSBC would be potential buyers.
Related articles
Barclays could quit UAE after review of retail business