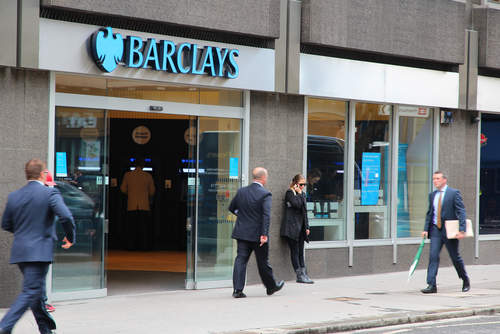 Barclays has posted a disappointing set of results for the second quarter of 2013 and set aside a further £2bn relating to PPI mis-selling.
Barclays will shore up its capital position via a rights issue to raise £5.8bn to achieve a 3% Leverage Ratio target by June 2014 The 3%figure was introduced by the Bank of England's Prudential Regulation Authority (PRA) in June 2013. Barclays came up short with a 2.2% Leverage Ratio.
Barclays chief executive Antony Jenkins said "As a consequence of the PRA's review we have had to modify our capital plans, in order to meet the 3% leverage ratio target by June 2014. After careful consideration of the options, the Board and I have determined that Barclays should respond quickly and decisively to meet this new target. We have developed a bold but balanced plan to do so."
Barclays' UK retail unit posted pre-tax profits for the three months to 30 June of £333m, down 7.5% from the year ago quarter.
Barclaycard pre-tax profits rose by 1.9% y-o-y to £412m.
Related articles
Barclays to sell customers data from autumn 2013