News
Barclays, Nimbla fintech partnership represents high street banking first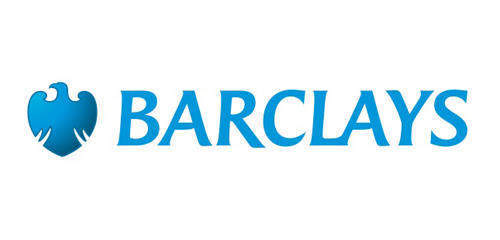 Barclays' Nimbla fintech partnership provides the bank's SME customers with access to flexible invoice insurance.
And the Barclays, Nimbla fintech partnership represents a high street banking first.
Nimbla is a pioneer of single invoice insurance.

Specifically, Barclays' one million SME clients can take out insurance against individual invoices, rather than the whole book.
So customers can insure a single invoice from as little as £6. This compares to insuring a whole book which typically starts at around £5,000.
Barclays says that Nimbla's solution provides simplicity and speed. It aims to disrupt a market where a sale typically takes days or weeks as opposed to a few minutes.
Nimbla graduated from the Barclays Accelerator, powered by Techstars in 2018.
It has built a new digital platform to give business customers a flexible and affordable way to insure individual invoices.
In addition, it helps to protect customers from insolvency and late payments.
Barclays' relationship managers will introduce the product to SME clients in the North East, Cumbria, South East London and Kent.
Barclays, Nimbla partnership: UK wide roll out this year
A full nationwide roll-out follows later this year.
In addition, the product is available nationally to High Growth clients looking to scale their business quickly.
Flemming Bengtsen, Founder, CEO Nimbla says: "We are excited to be working with Barclays to introduce Nimbla to their customers.
All too often it is SMEs that feel the pain when other businesses fold. They are least equipped to absorb the losses and don't have access to the tools that larger corporates do.
"Nimbla however, is as much about the opportunity as the risk. We are focused on helping SMEs grow as well as protecting their business. A survey by Barclaycard suggested 58% of smaller businesses turn away new business because they felt uncomfortable offering credit terms. That is holding them back.
"Barclays recognises we are offering customers the tools to take on risk, safe in the knowledge they will be paid."
Nimbla: Barclays Techstars Fintech accelerator success story
Ian Rand, CEO Barclays Business Banking adds: "Working with industry disruptors is key to our strategy going forward. We look to innovate and provide the very best products on the market to our one million small business customers.
"It's great to be working even more closely with Nimbla. It is one of the entrepreneurial success stories of our Barclays Techstars Fintech accelerator programme.
"Confidence is the key to business growth. Single invoice insurance will give SME clients peace of mind that they will be paid for their services.
"Traditionally, trade credit insurance requires businesses to insure their entire book. But this can be very complex, expensive and inflexible, therefore making it unsuitable for SMEs.
"Our UK-wide network of relationship managers will be introducing our clients to Nimbla over the next few months. We look forward to seeing how the pilot progresses."
Nimbla was added to the Starling Bank marketplace last October.