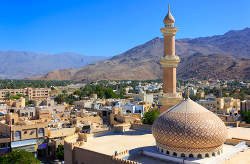 BankDhofar has launched an instant issuance card service allowing customers to open an account and collect their personalised debit card the same day.
The Instant Card Issuance Service is currently available at the MGM and Muscat International Airport branches and will soon be extended to other BankDhofar branches and kiosks.
The service also enables customers to request and receive replacement cards and PIN numbers.
Mohammed Al Beraiki, an MGM branch customer said: "I walked into the branch to open a new account at MGM branch, where I was amazed that my debit card was issued instantly."
Abdel Hakeem bin Omar Al Ojaili, GM of Corporate Services at BankDhofar, said: "This definitely represents added value for our customers.
"Customers having to come back to the branch for a second time to collect their debit cards will become a thing of the past, and enables us to reduce our costs by reducing paperwork as well as back end operations at each branch."
BankDhofar is Oman's fourth largest bank by assets and operates a network of 59 branches and 120 ATM and deposit machines.
Related articles
G&D solution allows BankDhofar to issue cards instantly
Bank Dhofar launches Visa Platinum debit card