News
Australia eases lending rules to combat first recession in 30 years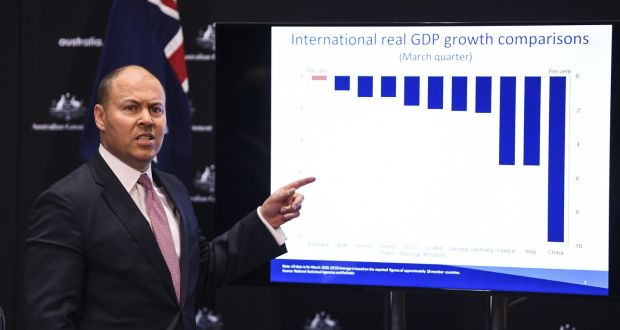 Australia has announced plans to relax lending rules in order to jumpstart its economy out of the country's first recession in almost 30 years.
Federal Treasurer Josh Frydenberg said he will introduce changes designed to reduce the hurdles consumers and small businesses traditionally encounter in seeking access to credit.
For example, the government will allow banks to rely on income and spending information provided by borrowers when assessing loan applications, rather than doing their own lengthy verifications.

Regulators will make it easier for banks to approve mortgages and small-business loans. "The flow of credit will be absolutely critical to our economic recovery," Frydenberg told reporters.
Banks have endured a decade of tightening regulations
The changes effectively end a decade of ever-increasing regulation for the banks that peaked last year when a wide-ranging inquiry into misconduct recommended a stricter observance of lending rules.
Caught in the regulatory crosshairs, the nation's biggest lenders became cautious – stifling credit to the economy even with borrowing costs at record lows.
"But our current regulatory framework, with respect to lending, is not fit for the purpose. It has become overly prescriptive, and responsible lending has become restrictive lending," Frydenberg said.
In the biggest change, the onus of responsibility for determining the suitability of a loan will be shifted to the borrower instead of the bank, to address the "excessive risk aversion which has built up and restricted the flow of credit."
Rolling back extensive verification procedures
It is hoped that the measures will reduce the need for extensive verification procedures that can often account for half the loan application process.
"We need our banks to be extending credit, we need the regulation to be streamlined, and we need customers to be able to access credit," Frydenberg said.
In its effort to deal with the devastation of Covid-19 on the economy, the federal government has relaxed several rules for businesses and rolled out stimulus packages worth about A$314 billion ($221 billion).