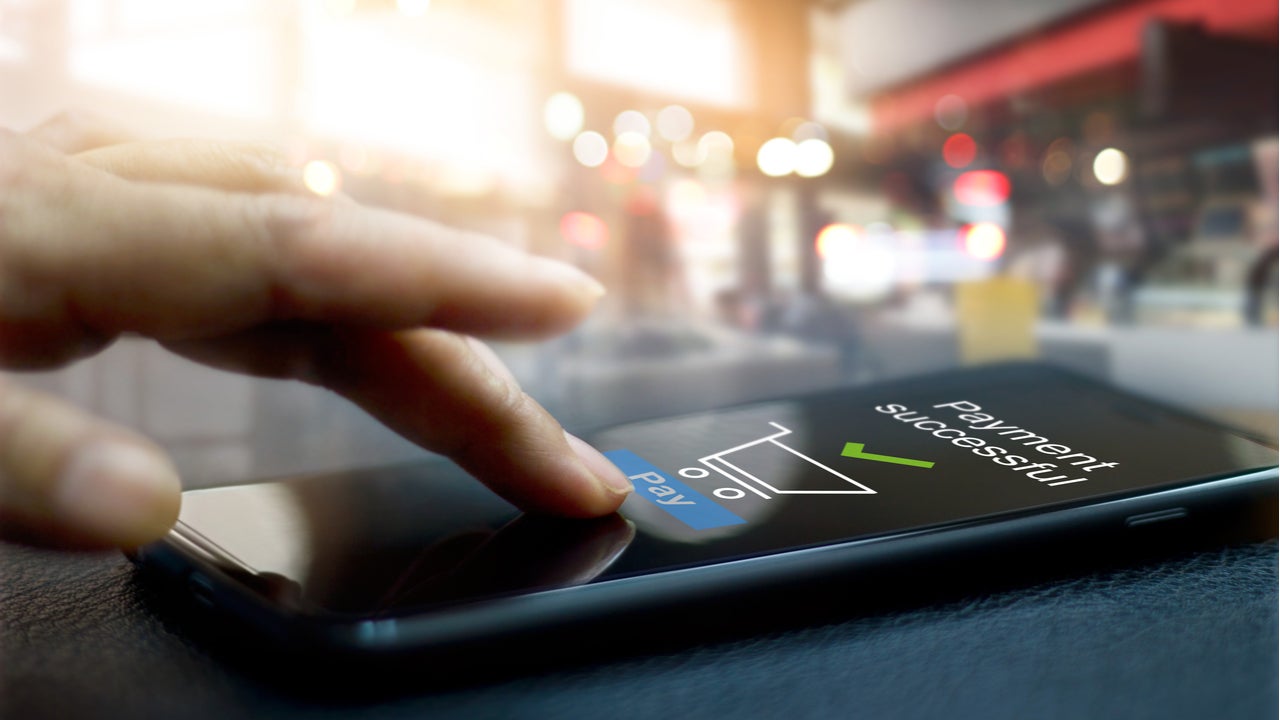 IN ASSOCIATION WITH SMARTSTREAM
SmartStream is the leading supplier of back-office software and digital payment solutions for the world's top banks. Here, the company's global digital payments practice lead, Santosh Tripathy, explains how the firm is innovating in everything they do.
The COVID-19 pandemic has thrown plenty of long-standing assumptions up in the air. Consumer behaviours have altered, entire industries have changed and businesses have had to react. While this has spelled disaster for some, the companies that are best placed to emerge stronger from this period of change are those that are adaptable, agile and innovative.
Financial Transaction Lifecycle Management and digital strategies company SmartStream has already proven itself to have those qualities. Even before the pandemic, the company was the go-to name for businesses looking to access its wide range of back-office software solutions. Its services were already used by 70 of the world's top 100 banks.
But through this globally challenging period, the company has not rested on these laurels. It has continued to adapt and look for ways to improve its services.
"We pride ourselves on being at the forefront of innovation," says Santosh Tripathy, SmartStream's Global Digital Payments Practice Lead. "We are always looking to embrace new technologies and introduce new delivery models."
Innovation and digital payments
Such is the company's commitment to progress and change that innovation has been built into its very structure.
"We have set up an 'Innovations Lab' to stay ahead of our competitors and allow our clients to take advantage of the latest technological developments, such as AI and machine learning," Tripathy explains. "We want to be in a position to introduce the newest technology to our clients as soon as possible and investing heavily in research and development helps us to do that."
This approach has allowed the company to offer market-leading solutions in digital payments for its banking clients. Recently, SmartStream launched a completely cloud-based, AI-driven reconciliation engine, which helps the company's client banks expand their back office and digital payment offerings.
Cloud-based competition
The company is continually looking to stay ahead of its competition by offering the best solutions to clients. In doing so, SmartStream has identified digital payment technology as the future of commercial banking. "We believe in the potential that digital payment technology has to transform the banking and financial industries, and, by extension, change the lives of millions of people worldwide," says Tripathy.
"Smartphone ownership is on its way to being ubiquitous, even in the emerging markets of Africa, South America, and South East Asia," he explains. "As a result, our mobile financial services offering can play a pivotal role in bringing banking to the unbanked, across the world."
So, what distinguishes SmartStream from its competitors?
"Because of our experience in the finance industry, we're uniquely placed to offer a holistic approach to digital payments and mobile financial services," explains Tripathy. "We understand the challenges of the industry and how to turn those challenges into opportunities for our clients."
The company has invested significantly in digital payments technology. It has established a dedicated internal division focused on digital payments that works with clients to create innovative solutions that enhance the user experience for each bank's mobile customers. And there's more.
"We're also currently working to create a smart and intelligent back office for our mobile financial services clients," says Tripathy. "This development will increase the internal capabilities of SmartStream's clients," he continues. "The platform can offer end-to-end transaction lifecycle monitoring. This will help our clients with data loading and matching, exception management and the calculation of fees."
Future-proofing
Such innovation is intended to be future proof: "Our mobile finance platform offers sufficient flexibility to allow our clients' back offices to deal with the complexity and disruption that will likely be brought about by future technological innovations in this sector," says Tripathy. In its approach, SmartStream is building future innovation into the service it offers today.
In such an uncertain and unprecedented time, when so many established practices and conventions are being challenged, innovation is crucial. Businesses that embrace change and are willing to adapt are those that will dominate their industries in the years ahead. In its commitment to innovation across its services, SmartStream exemplifies this approach. With innovation at its core, it is well set to thrive and remain a leading player in supplying innovative solutions to the banking and finance sectors.
Mobile Financial Services: Putting Telecoms at the Forefront of the Digital Revolution
The rapid adoption of mobile digitalisation has proved to be the biggest disruptive catalyst within the payments domain. Today, almost all companies provide a mobile wallet, which provides the full spectrum of financial services – including domestic and international remittances and payments, merchant services, bill payment, money transfer and account/portfolio management.
While the companies focus on the seamless user experience, an intrinsic consideration must also be on the control of the financial transactions. This is a key financial, regulatory and risk consideration. This whitepaper will focus on how the Intelligent back-office will allow companies to benefit from large-scale operational efficiencies, enhanced customer service, and flexible scalability up to a global level in order to support their digital business models.
By clicking the "Submit" button above, you accept the Terms & Conditions and acknowledge that your data will be used as described in the SmartStream Privacy Policy
We will also collect and use the information you provide for carefully considered and specific purposes, where we believe we have a legitimate interest in doing so, for example to send you communications about similar products and services we offer. We will always give you an option to opt out of any future communications from us. You can find out more about our legitimate interest activity in our privacy policy here. 'We' includes Verdict Media Limited and other GlobalData brands as detailed here.