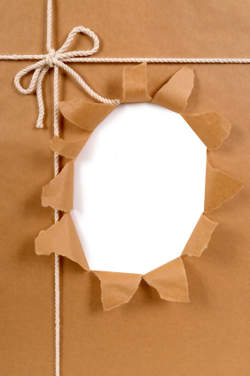 2012 was not a good year for AVAs with the PPI mis-selling scandal threatening to engulf the bundled account offerings of the UK's high street banks. Billy Bambrough takes a look at the state of the UK packaged account market today and what we can expect in the future.
In February of 2012 RBI reported that the added value accounts (AVAs) market in the UK was booming, worth nearly £2bn and rising.
With regulation on the up and a low interest margin rate adding pressure to an industry facing crisis after crisis, banks turned to AVAs as a source of regular, easy cash. Unfortunately they may have taken to them with a little too much enthusiasm, with banks being accused of signing up people who have no use, and may not even be eligible for, the features of their package accounts.
Amid claims of aggressive sales practises Lloyds TSB pulled their bundled accounts from sale in their stores and over the phone from the 1 January 2013. The AVAs are still available for customers to sign up to online where they have to sell themselves and are out of reach of allegations of pushy sales staff.
According to Lloyds the reason for removal of their bundled accounts from sale in-store is that they wish to "harmonise the way we sell bundled accounts across all brands within Lloyds Banking Group, to align the sales process with that currently used within Halifax."
The bank, which merged with troubled HBOS in 2009, claims that it intends to re-enter the AVA market in late 2013, arguing, they "remain committed to offering packaged accounts as we believe they offer real value to our customers."
Halifax continues to offer its Ultimate Reward Current Account while the sales process is "harmonised" across the group.
Over the last year Halifax has cut the price of its bundled account to either £10 if you deposit over £1,000 a month or £15 if you don't.
Halifax, unlike the majority of other high street banks, has moved away from the traditional packaged account as a switching tool, preferring to offer its potential switchers up-front cash as an incentive. The banks latest enticement to switch accounts is the offer of £100 and no charges to existing overdrafts for 12 months.
Halifax is planning further changes to its Ultimate Reward Current Account in May 2013. Ultimate Reward account holders will need to make sure they pay in £750 and pay out at least two different direct debits each month to qualify for the lower monthly fee of £10. If they don't manage to do this they will incur a further £5 monthly fee.
Halifax is also changing the fee free overdraft buffer on its added value account to £50 for customers who don't have a planned overdraft. Meaning customers will not pay any planned or unplanned overdraft fees on the first £50 they go into debit.
Santander have completely overhauled their bundled account offering, ditching their Rewards Account, which sold for £10, and Premium Account, for £20, in March 2012 in favour of the "simplified" 123 Account.
Although, according to Santander, the 123 Account doesn't qualify as a packaged account. The 123 account offers you cash back on your monthly bills, travel expenses, and a preferential interest rate.
A packaged account is typically considered to be a current account bundled with a range of incentives such as insurance policies – mobile phone insurance and car insurance, other preferential financial services such as overdraft, personal loan or mortgage, as well as non-financial products and services – for which the customer pays a monthly account fee.
Packaged accounts are not seen by many within the industry as good value. A number of consumer groups argue that they can be unnecessary, expensive and offer poor consumer choice.
These accounts are generally sold rather than bought, and consumers do not tend to proactively search for this type of account but are more likely to be upgraded by their bank.
A December 2012 Which? investigation of more than 500 front line bank staff showed that there is still high pressure to make sales in Lloyds, Barclays, RBS, HSBC and Santander.
Over half (65%) of bank staff in sales roles and have sales targets say there is now more pressure than ever to meet the goals set for them.
The report showed that mis-selling of products is rampant in all of the big five high street banks. Nearly 50% of staff in sales know someone at the bank who has miss-sold a product in order to meet their targets and 40% say their targets encourage employees try and get the sale when it's not appropriate.
Which? also found that customers are feeling the impact of this pressure-selling environment. Over 40% of customers say the last time they contacted their bank they were offered a new product or service that wasn't suitable. 25% felt pressurised to take it. Over 30% had to refuse a product or service more than once.
The Co-op had banned sales incentives to their staff with CEO Barry Tootell saying sales incentives for bank staff were "wrong".
Tootell says: "Frankly, if your business is about delivering excellent customer service then why would you incentivise selling?
The Co-op sells two packaged accounts, the Privilege Premier current account, retailing at £13 per month, and the Privilege current account for £9.50. What sets The Co-ops AVAs apart from the majority of other banks is the option for the consumer to adjust the account to their needs. The bank gives customers the option to select one of three choices, Safeguard, Traveller, and Gadget, for free once you have opened your packaged account.
Similarly, Barclays has redesigned their packaged account offering, allowing customers to bolt on different added value packs.
Customers can add in what free options they want to choose for their account and can add paid "packs" incuding a Tech Pack, Home Pack and Travel Pack in the Features Store.
Asked about why they have moved away from the traditional AVA model Barclays say: "The Features Store is ultimately about giving customers the control and choice over the way they personalise their relationship and current account with Barclays, ensuring that they only have the benefits which are specific to their individual needs.
"This is part of our 'you shaped' banking philosophy demonstrating that we present customers with solutions that are relevant to their needs and lifestyle."
"We designed Features Store in direct response to customer feedback, understanding that they want services and propositions that they can personalise to suit their needs. Customers also told us that they wanted to be treated like individuals and that's why we're developing services and propositions that our customers can personalise.
"Early customer feedback has been really positive and we will continue to listen to our customers to help shape new features that we will add to Features Store in the future."
While this does lend an extra dimension to the choices consumers can make if they decide to take out an AVA, they remain tied to one of the offered "packs".
Metro Bank, which turns three in March 2013, ditched their bundled account offering in December 2012. Metro Bank Plus, which offered various insurance, breakdown cover, ID theft assistance, and retailed at £12.50, was pulled because the fledgling bank "considers its market proposition on an ongoing basis to ensure that it gives the best value to its customers."
Treasury select committee member Andrea Leadsom said that staff do not respond as well to incentives based on service.
Leadsom says: "Metro Bank incentivises on customer service and it is struggling. The biggest culprit is free in-credit banking which is the biggest misnomer ever and the media has conspired in it."
Others have followed suit, with HSBC, its online banking subsidiary first direct, and M&S Bank all removing sales targets from staff incentives.
In February 2012, RBI reported that the big four banks in the UK – Lloyds, Barclays, Royal Bank of Scotland (RBS) and HSBC – accounted for 77% of the current accounts in the UK. A year on that percentage has shrunk slightly to 76%.
Competition at the big high street lenders remains fierce, as tempting new customers with the 'value' of bundled accounts remains one of the key lures used to encourage account switching.
Consumer researcher Mintel published its 2012 report into current and bundled accounts in June (Packaged and Current Accounts – UK – June 2012 – Mintel). The report found that Lloyds Banking Group provide a third of all bundled accounts in the UK, compared to their 28% market share of current accounts.
According to the report: "The packaged account market is greatly hampered by the nearly three decade old legacy of free-if-in-credit retail banking.
"Even if a packaged account offers a compelling bundle of benefits, only a minority of British adults are likely to upgrade from their standard accounts."
This is in stark contrast to the report's claim in 2010 where it found approximately one in five (20%) of the UK adult population already held a packaged account, and that the number was expected to double by 2014.
The percentage of adults in the UK with a packaged account stands at 16% as of June 2012, say Mintel.
In May 2012 Bank of England's executive director Andrew Bailey called for the end of the free-if-in-credit current account model. According to Mr Bailey, free current accounts have contributed to an imbalance in the market where charges are imposed inconsistently across products – in turn increasing the chances of mis-selling.
Giles Deforges – Market unsure on AVAs
RBI spoke to Giles Deforges, financial services specialist and senior VP Europe at Affinion, and got his take on the current state of the AVA market in the UK.
"The market is still trying to work through what the right model is in the new world of FSA regulations on Added Value Accounts. Institutions are still trying to address how they can marry regulatory requirements with the desire to better serve their customers – as well as trying to make money.
"The new rules bringing packaged accounts into the insurance selling regime have created uncertainty. Banks have to be sure they are selling within the regulations, but that impacts on sales processes and costs. Institutions have to balance these competing demands and get it right so they can continue to make AVA's work.
"I believe most customers get value for the money they spend and research shows that customers who hold packaged accounts are more satisfied and more likely to recommend their bank. However, there is still more to be done by banks to improve benefit engagement with their customers
"I don't see "cash back" accounts becoming more common. Although they work for certain customers and banks, research shows that they do not offer a broader loyalty mechanic. It is targeted benefits, focused on distinct customer needs, that can drive increased satisfaction and engagement with banks."
Rob Graham – AVA growth up in the year
Rob Graham, financial services specialist at Collinson Latitude, says that whether there will be a radical overhaul of the AVA market remains to be seen.
"Let's not forget it was Barclays who forged the mould for packaged accounts 17 years ago, although Lloyds have since led the charge, reportedly accounting for a third of their current accounts, versus the industry average 14%.
"In the shadow of PPI mis-selling, there has been increasing pressure on packaged accounts, with some people believing they will also fall foul of the mis-selling accusations that grounded PPI.
"The number of complaints received by the Financial Ombudsman Service drove the FSA to introduce the new controls around sales of insurance benefits, coming into practice from 31 March.
"Despite this, the FSA highlighted research that showed many customers still value these products, whilst they also represent a valuable income stream to banks themselves.
"Last month, the OFT published research that showed packaged accounts fees are providing an increasing share of current account revenues, from 9% in 2007 to 13% in 2011, whilst credit interest and overdraft charges both dropped significantly, to 43% and 20% respectively.
"In the meantime, the same research highlighted that since their peak in 2007/08, complaints relating to current accounts have more than halved. Arguably, the appetite for benefits has been restrained by the country's mood of austerity. No frills accounts have risen in popularity, and hard cash incentives have attracted far more advertising space.
"Despite this, packaged accounts in the UK remain at the forefront in the global market. With a few exceptions such as Bradesco's Shopfacil online shopping portal in Brazil, or Citi's widely acclaimed, pan-bank Thankyou loyalty programme in the US, banks elsewhere rarely step outside financial services.
"Here in the UK, however, they have been quietly repositioning their packaged account propositions, with the content increasingly viewed as an opportunity to differentiate the bank's brand. Banks face a dilemma between offering cash or discounts, versus more tangible benefits has continued for over fifty years since the earliest loyalty programmes.
"Ask any customer and they will more than likely request cash for its uncontested value and flexibility. Step behind the curtain, however, and from the banks' point of view, cash incentives can often fall short when it comes to changing customer behaviour.
"Cash incentives typically win the day when influencing specific, individual decisions, such as switching or opening an account. Santander's 123 account has been widely put to task for this objective, along with a host of others offering £100 to switch your account. Where cash falters, however, is when engaging with existing customers.
"What appears most certain is that no specific fee-paying account structure will win through. The trend is towards differentiation: combining greater variety, whilst retaining simplicity through reducing the benefits per account. This comes hand in hand with customer choice and a degree of personalisation that will ultimately bring customer service and satisfaction back to the fore."