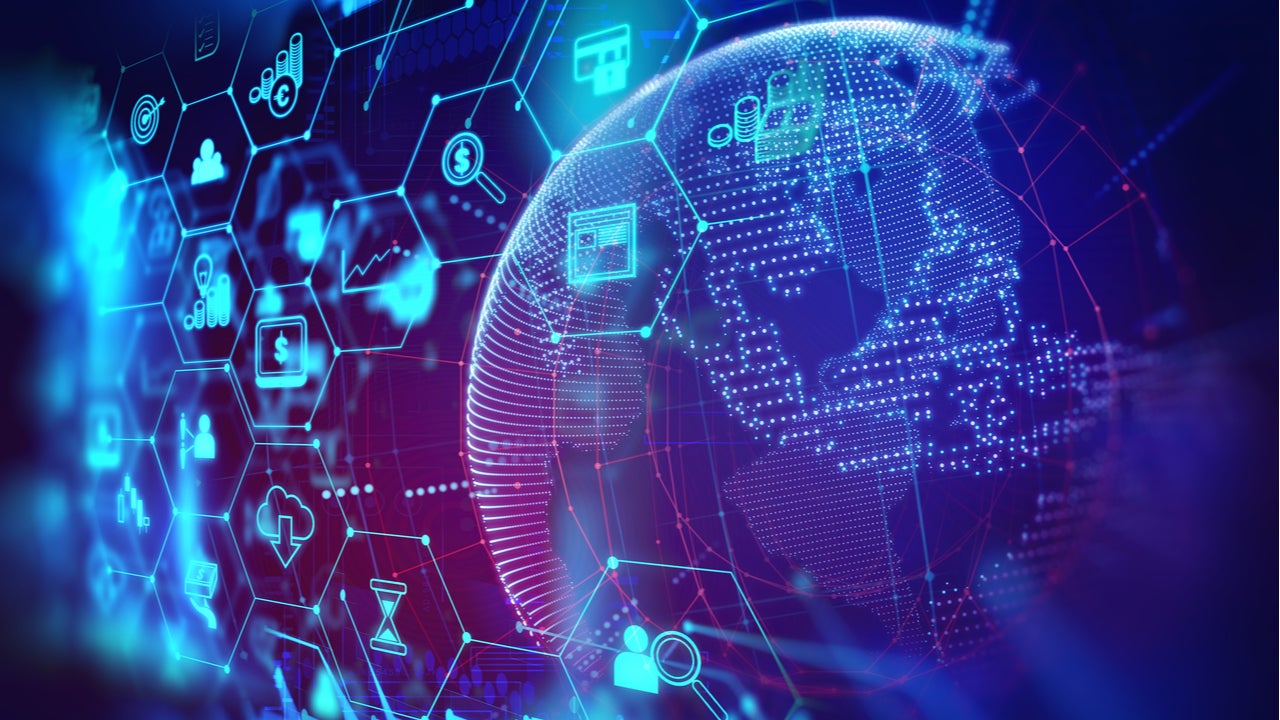 Retail Banker International lists five of the most popular tweets on fintech in February 2021 based on data from GlobalData's Influencer Platform.
The top tweets were chosen from influencers as tracked by GlobalData's Influencer Platform, which is based on a scientific process that works on pre-defined parameters. Influencers are selected after a deep analysis of the influencer's relevance, network strength, engagement, and leading discussions on new and emerging trends.
Top tweets on fintech in February 2021
1. Spiros Margaris' tweet on account holders leaving Robinhood
Spiros Margaris, board member of Margaris Ventures, a venture capital and private equity firm, shared an article on 56% of the account holders considering leaving stock brokerage firm Robinhood. This occurred when Robinhood announced that it would limit retail purchases of gaming company GameStop's shares after their prices soared in January 2021, topping $483 at one point. GameStop's shares, however, lost their upward trajectory.
Many traders are now accusing Robinhood of manipulation with GameStop's shares heading downward. A Fortune and Civis Analytics survey revealed that the margin of error for Robinhood account holders rose to nine percentage points. About 41% of its investors are now saying they will not consider it, with 4% already having left the platform due to stock limiting.
56% of #account holders

are considering leaving #Robinhood https://t.co/MWtliLVnfT #fintech #wealthtech @NewsLambert @FortuneMagazine #brand @TheRudinGroup @cgledhill @JimMarous @RAlexJimenez @BrettKing @helene_wpli @UrsBolt @Xbond49 @AntonioSelas @FinMKTG @guzmand @Peerster pic.twitter.com/Hya419UIWg

— Spiros Margaris (@SpirosMargaris) February 20, 2021
Username: Spiros Margaris
Twitter handle: @SpirosMargaris
Retweets: 29
Likes: 49
2. Xavier Gomez's tweet on customers' willingness to adopt AI in banking
Xavier Gomez, founder of financial services firm INVYO, shared a study on the willingness of consumers to adopt to artificial intelligence (AI)-based advisory services for banking. The study deployed robo-advisory services to a dataset of ING Bank, a Netherlands-based financial institution, that included 11,000 respondents across 11 countries.
The analysis found that people adopted AI only to compensate feelings of fear, cheating, and reliability towards human advisors. In other cases where social interaction was required, AI was not preferred by consumers.
How likely are #consumers to adopt #ArtificialIntelligence for #Banking advice ? https://t.co/tvz6yr23Cc #fintech #AIF @DeepLearn007 @sallyeaves @JimMarous @TheRudinGroup @nigelwalsh @sallyeaves @davidjmaireles @djamesarmstrong @Nicochan33 @jblefevre60 @ipfconline1 @ShiCooks pic.twitter.com/PwtjfDtcYu

— Xavier Gomez (@Xbond49) February 21, 2021
Username: Xavier Gomez
Twitter handle: @Xbond49
Retweets: 39
Likes: 44
3. Theodora Lau's tweet on banks and insurers building AI solutions
Theodora Lau, founder of the Unconventional Ventures, a financial services firm, shared an article on how 'cognitive factories' help banks and insurers build AI solutions for a post-Covid-19 world. Banks and insurers are having to deal with rising customer expectations and needs from digital apps and services since the coronavirus outbreak prompting them to adopt conversational AI.
Companies have supercharged their AI solutions to meet the growing needs of the customers, especially in the digital realm. Firms are now calling it the age of engaging the customer with augmented banker and augmented insurer. While cost savings and efficiency are one thing, building a good AI also implies serving customers better with personalised intelligent tools, the article detailed.
Banks' secret to the best AI? Embracing their humanity #AI #FinServ #FinTech #InsurTech #CX
cc @SabineVdL @stephaniethum @sallyeaves @TheRudinGroup @data_nerd @SpirosMargaris @DeepLearn007 @andi_staub @ChrisGGarrod @mi_jim https://t.co/m4z937iUje via @IBM pic.twitter.com/ZX2Wu4l2SN

— Theodora (Theo) Lau – 劉䂀曼 (@psb_dc) February 2, 2021
Username: Theodora Lau
Twitter handle: @psb_dc
Retweets: 30
Likes: 42
4. Helen Yu's tweet on top fintech trends for 2021 and 2022
Helen Yu, founder of information and technology services company Tigon Advisory, shared an article on the top ten fintech trends for 2021 and 2022. The financial technology industry, like others, is undergoing rapid transformation, given the advent of the Covid-19 crisis. The global average of digital active consumers who use fintech stood at 33%, while China led the countries with 69% of the population using fintech services.
Blockchain with its digital wallet capabilities is being regarded as a game changer for the financial technology industry. According to a Pwc report, the technology has the potential to boost the global economy to $1.76tn in the next decade with countries such as China and the US benefiting the most from it. However, as the Covid-19 pandemic rages on, tracking products and services has become paramount for companies, the article noted.
10 #FinTech trends for 2021/2022
https://t.co/Utt0WWMNYu via @Financesonline #AI #blockchain #Womenintech@psb_dc @andi_staub @SpirosMargaris @Ronald_vanLoon
@jblefevre60 pic.twitter.com/irODovFL9d

— Helen Yu (@YuHelenYu) February 13, 2021
Username: Helen Yu
Twitter handle: @YuHelenYu
Retweets: 32
Likes: 34
5. Alberto Garuccio's tweet on Ghana's central bank launching a fintech sandbox
Alberto Garuccio, head of innovation at Reale Mutua, an insurance company, shared an article on the Bank of Ghana launching a new regulatory and innovation sandbox that will provide a new testing environment for financial products and services.
The central bank partnered with Emtech, a US-based technology firm, to develop the sandbox, which will allow financial firms to collaborate and interact with the central bank to test digital products and services while they are being developed. Emtech has built many cloud solutions for central banks, the article noted.
Ghana's central bank launches fintech sandbox – Central Bankinghttps://t.co/FMZgW4Pgy3#fintech #Insurtech #banking #innovation #payment @UrsBolt @Xbond49 @JimMarous @kunalpatel085 @RalexJimenez @cgledhill @NeiraOsci @richardturrin @Damien_CABADI

— ALBERTO GARUCCIO (@albertogaruccio) February 27, 2021
Username: ALBERTO GARUCCIO
Twitter handle: @albertogaruccio
Retweets: 19
Likes: 20