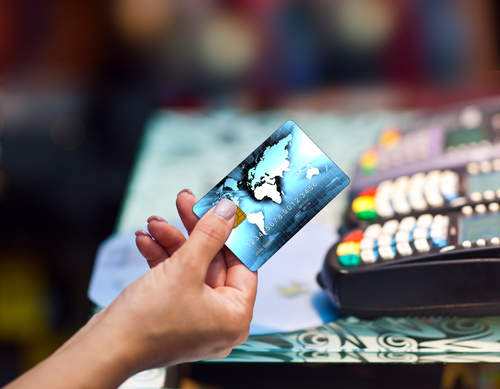 A system that tracks your everyday transactions, each click on online banking, and patterns in making payments might sound sinister at first glance – but is part of a metadata revolution that doesn't target individuals and has the potential to benefit bank customers, writes Kate Palmer
Dubbed by critics for using customers as cash cows for personal data, banks are using their account holders to generate interest from more than just their deposits – a by-product of digital banking is the ability to track, record and analyse consumers' banking and spending habits.
From next month, Barclays will join a list of companies that sell customers' personal data for profit – using millions of transactions on an anonymous scale to sell to third parties for reports on consumer spending patterns. The retail banking giant will be using customer GPS mobile data to find out where they make transactions, which Barclays says will add security for anyone making payments when abroad.
Lloyds TSB has also said that it will go through trillions of data entries in order to identify customers, for example by seeing which customers had been sold breakdown cover but never appear to spend any money on petrol, which it said would benefit the customer.
Names are never revealed, only big data – yet it is presented as an invasion of privacy by the press. These schemes are often vilified, or at best treated warily, by the media. The Mail Online described Barclays' decision as a "controversy", the Guardian that the bank was the "latest in a line of companies under scrutiny", the Telegraph identified a "growing trend" in data selling, with the Independent saying: "shoppers' spending habits are being increasingly bought and sold by banks and businesses without their consent."
Emma Carr, from surveillance campaign group Big Brother Watch, had little positive to say about data tracking and selling. "Customers are kept in the dark about the way in which data is collected, how long it is stored for and how it can be used. The law needs to be urgently strengthened to give consumers proper control over their data," she said.
Yet the notion of data collecting on an anonymous scale, to identify patterns rather than information on individuals, is so popular that an analytics firm has released software to make sense of it – targeted specifically at banks.
The programme, by fintech enterprisers Fiserv, monitors billions of people across the world – tracking account processing, debit and credit cards, online and mobile banking and electronic bill payments.
Rather than being designed to sell to survey makers, is designed to appeal to banks' marketing teams in order for them to target potential customers. Fiserv said it could be used, for example, by a bank to target a particular demographic that could represent a high value customer, so it could offer a more tailored product or service.
Fiserv claims the system could help banks slash their marketing costs by half. "The knowledge gained from Predictive Scores provides more accurate, detailed support for building and managing customer-centric growth strategies, particularly for acquiring new customers and expanding existing relationships," the company VP, financial and risk management, Danny Baker said.
If these predicted savings turn out to be accurate – the software has only just become available – this benefit to banks could transfer to its customers. This kind of data is already being used to inform third party companies – by making it possible for banks themselves to analyse customer patterns, the potential 'savings' and 'targeted marketing' that result may mean more of customer investments are being spent elsewhere. At the very least they might be spared from irrelevant marketing offers.
Selling metadata like this is no novel tactic – Tesco used its loyalty Clubcard to pass on customer shopping habits to subsidiary Dunnhumby, while the US mobile network Verizon went a step further by confirming it handed over call records from millions customers to the National Security Agency. It's a part of having an online presence, and banking customers are no exception.