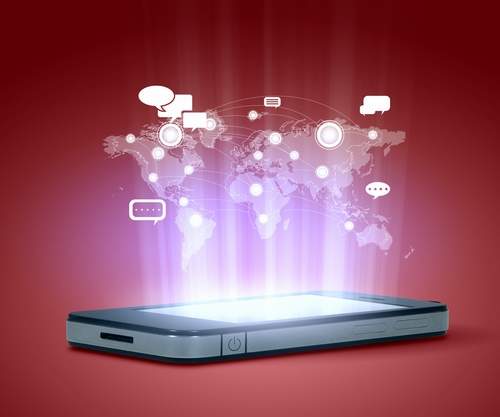 Banking and payments names have seen huge growth in online activity over the past year in a bid to gain a slice of the social audience. Kate Palmer talks Facebook tactics with some of the most-liked financial institutions in the RBI top 100 Facebook ranking 2013
Visa tops the table with an impressive 8.8m likes across its global, Visa Prepaid and Small Business Facebook pages. The 2012 London Olympics sponsor has seen a year-on-year increase in likes of 112%.
A multi purpose approach to social media has been driving the brand's Facebook success. Like all the top 10 financial names, Visa uses the network as a customer service and feedback tool as well as a platform for marketing.
Despite the rapid growth in online activity, many bigger banks are proving slow to adopt social media. Placing further down the list are big names US Bank (#63), Credit Agricole (#51) BBVA (#21) and HSBC (#35).
MasterCard came in at second from 9th in 2012, and attributed its climb to a 'listen, learn and react' approach to social engagement.
Introducing banking services to the popular platform has driven Banco Bradesco's tally of 4.4m 'likes', making it the most popular bank in South America and fourth globally. Among its Facebook fans, 115,000 use the F.Banking service introduced by Bradesco in 2012.
Authenticity is the buzzword of banking social media experts – the aim of creating a genuine conversation with the Facebookers in the style of a conversation rather than flooding customers' news feeds with advertising.
The Olympic effect
According to Visa, it's sports sponsorship that has generated most online attention. Alex Craddock, Head of North America Marketing at Visa, said London 2012 brought Visa's Facebook activity to unprecedented levels. "We were already in social and already doing a good job at Visa, but the London Games enabled us to amplify what we were already doing well," Craddock told RBI.
Sports sponsorship is "rocket fuel" for good social engagement, Craddock said. "The great thing about sports sponsorship is that you've got a huge amount of engagement with a significant number of people who are hugely passionate about a particular sport," Craddock said. "We harness that passion."
Visa's main engagement during the Olympic season was to encourage followers to cheer for their favourite teams or athletes. "We generated over 60 million cheers all over the world – this was a huge boost for us," Craddock said.
Craddock said such a huge sponsorship deal was a learning curve for his social media team, a group of six digital marketers based in the US, along with an outsourced agency to monitor the platforms and give technical support. "During the Olympics, we had such a vast number of people engaging with us on a regular basis over the three months, and quickly learnt about how consumers want to engage with us," he said.
Visa is now gearing up to create the same level of engagement for the 2016 Rio Games, but until then the brand is keeping its sports focus on by sponsoring FIFA and the American NFL.
Visa prefers not to offer customers incentives such as rewards or competition prizes to engage online. Tapping into people's "passion points" is main aim of Visa's social campaign. "There are lots of things people can do with a Visa card which we can facilitate, which gives people the opportunity to engage," Craddock explained.
The Visa page invites Facebook users to share a travel adventure, post what they are picking up at the supermarket, or reveal their favourite book – each comment receives a response, and is in some way relatable to the payments service offered by Visa.
The six second rule
Gaining a Facebook like is one thing, but commanding customer attention can be quite another. Craddock explained Visa's focus on "snackable" content that takes no longer than 6.5 seconds to digest – the average time his team estimates a Facebook user will give.
"This idea – Go In Six – was inspired by the insight we gleaned from the Olympics engagement. You realise that if you've only got six and a half seconds to engage you've got to gain attention very, very quickly," Craddock said.
"Everything really is no more than six seconds – if it's a video, or copy that takes 6 seconds to read, and no more than six images if we're using photography."
Facebook vs. 'paid' marketing
Craddock, who has been with Visa for more than ten years, says despite seeing rapid change social is not about to replace paid advertising. "Social media is not at the stage in which it will replace traditional marketing we use like TV advertising, but it is a very powerful complement," he said.
"When I arrived at Visa, social was just starting to take off as a marketing channel. Now it is starting to compete with TV in the percentage of time we spend on it," he added.
TV advertising means the budget for social media is much smaller than paid platforms. "But in terms of mind space, the time and effort we spend thinking about social media means our resources are evenly split."
MasterCard following trends
Fellow payments brand MasterCard may have missed out on Olympics sponsorship, but has maintained more than 5.5m likes. Its popularity, according to MasterCard's chief of global digital marketing Adam Broitman, is down to the brand tailoring engagement to the topics of the day.
"Interest can easily be achieved if you care enough to listen, learn and react," Broitman explained. "We pay very close attention to what people are talking about across the social web and use these as a catalyst for conversation."
MasterCard's approach is to adapt Facebook updates to issues people are already talking about, rather than to generate a topic of their own. "On Facebook, the challenge is being heard without shouting. This can only happen through relevance, utility and timing," Broitman said.
Online solidarity with Gay Pride was one tactic used by MasterCard to get people aware of the brand. As Americans marched the streets in Pride Marches, MasterCard took to Twitter and Facebook to spread the #AcceptanceMatters message.
MasterCard's social media team then adapted the hashtag to a different type of acceptance – a card that will work every time a customer uses it. "We approach social media as a long-term commitment, not a campaign," Broitman said. "There are sprints of activation that have led to some significant results."
Broitman said his team did not see Facebook as a marketing opportunity, but a "town hall" – a place where people can discuss issues and feedback about the brand. "As people interact, there are opportunities to present offers or content that are highly targeted. Facebook is also an effective customer service tool, but only if a brand sets up the presence in this fashion," Broitman explained.
"The major challenge whilst marketing on Facebook is ensuring that you are adding value without disrupting the flow of the main reason people come to Facebook," he said.
Barclays: negotiating reputation
MasterCard's user-generated approach may not be one size fits all for financial institutions – particularly if the bank in question is a topic of negative press. Barclays UK has kept its social media channels open during a challenging year for the brand's public perception.
With the Libor scandal and bank bonuses fresh in customers' minds, it can be a challenge for banks to maintain active engagement while moderating negative or even inappropriate comments about the institution.
"There's certainly no shortage of opinion," said Mark Brayton, the head of brand and social media at Barclays UK. Rather than seeing this as a barrier to social engagement, Brayton said it is an important part of interacting online. "On Facebook, you get a very true reflection of what people are thinking and saying about you as a brand," he said.
A tweet or Facebook post to Barclays won't stop at their social media team, Brayton said. He explained that feedback and questions are passed on to other members of the bank. "We're not only saying we are listening on social media, but we are doing something about it," he said.
Monitoring content is a key part of Barclays' Facebook page. "If anyone has got queries or questions we have a team monitoring the Facebook environment to support these conversations," Brayton explained.
Unsurprisingly, some of these conversations have been linked to Barclays' press coverage, both positive and negative. A recent addition to the Barclays Facebook page, a fictional character "Dan" who needed advice on managing his finances, was met with ire by some users. A post by Barclays that "Dan's a HR [sic] manager and spends £5 a day on lunch" was met with the reply: "Bob's a CEO and spends £5,000 a day on Bollinger."
"It's a serious channel where people have very well founded and well observed points of views," Brayton said, explaining that comments are monitored internally. "I say moderation in its lightest sense, because it's about community building rather than striking off things we don't think should be on there," he said.
Despite having more than 400,000 likes, the 'Barclays Premier League Banter' page is excluded from the ranking due to its unofficial status. Brayton said the page – which is not monitored by Barclays or the Premier League – did not change his approach to Barclays' own pages on social media.
"My preference would always be to have some insight and direction about where we set social platforms to begin with," he said.
"You need to do it properly, setting strategies and objectives and starting to manage a social approach off the back of that. I'd rather we manage that," Brayton added.
AmEx: telling a story
Unusually for a channel that is branded as innovative, the American Express Facebook page is backwards-looking. The fifth most liked financial name says it uses the brand's 163-year year history for an advertising purpose, by publishing old advertisements.
"We realised we were sitting on a gold mine as we started to publish images from our archives, from our first paper purple card to old ads," explained Mona Hamouly, VP of social media and communications at AmEx.
"We've dialled up imagery that's very authentic to the brand, which led us to our archives, that's driving engagement and advocacy in a way we never expected," she said. The Facebook page features
Hamouly, who oversees AmEx's activity on Facebook, Twitter, Foursquare, YouTube and Instagram, said the company's main approach was to provide customer service. "Our social media approach starts with servicing. We start by listening – determining where conversations about American Express are happening and how we can add value to those conversations," she said.
Currently AmEx's social team of 5 employees, based in the US and the UK, are working on a music-focused campaign in contrast to its heritage page. The UNSTAGED music series act, Hamouly says, is part of the brand's innovative use of offline and online publicity. "We're focused on brining offline events and activations to life online," she said. "Our team has a good mix of background experience, including traditional and digital marketing, PR and social media."
F.Banking by Bradesco
Brazil's banking scene took major step in social when Banco Bradesco introduced F.Banking. Bradesco says the banking finance app has generated 1m transactions since its launch in July 2012.
F.Banking has been a huge boost for the bank's online presence, according to Bradesco's social media director Luca Cavalcanti.
Integrating social media with secure details has been a challenge, Cavalcanti said. "At first, like when in the nineties people were afraid to use the Internet as a channel for banking, the F.Banking app also generated curiosity and fear," he explained.
To introduce customers to the concept of F.Banking, a novelty in Brazil, Bradesco's social media team invited influential bloggers and twitter users to a tech event to publicise the app.
"The result was the mass dissemination of the concept and security of F.Banking," Cavalcanti said. "Since then F. Banking has had more than 115,000 users."
For Cavalcanti, gaining trust is a key part of the bank's Facebook engagement. "By maintaining transparency, authenticity and relationships 24 hours a day, we gradually gained the trust of the people, while we protected the brand from crises."
The trapeze artist
When asked how Bradesco made it to the top four most liked institutions, Cavalcanti said that his team brought Facebook interaction and content a relevance to a level that exceeded competitor banks.
"Our difference is in our team of social networks that maintains relationships in an uninterrupted way with content that is consistent," Cavalcanti said.
The "Trapeze Artist" is Bradesco's latest campaign, a short film posted by the bank online to publicise its bank's 70-year anniversary in March. Much like MasterCard's heritage marketing, the video is designed to remind customers of the brand's history as well as its use of a modern channel.
"We produced a series of posts on Facebook bringing great events of recent history, linking the innovations that we bring to the banking world," Cavalcanti explained.
The biggest test for Bradesco right now is to avoid broadcasting "empty" marketing messages. "Social networks are spaces of free conversation, and the company is only part of people's network," Cavalcanti said.
"The challenge is to escape marketing and really dive into the sea of social conversations," he added.