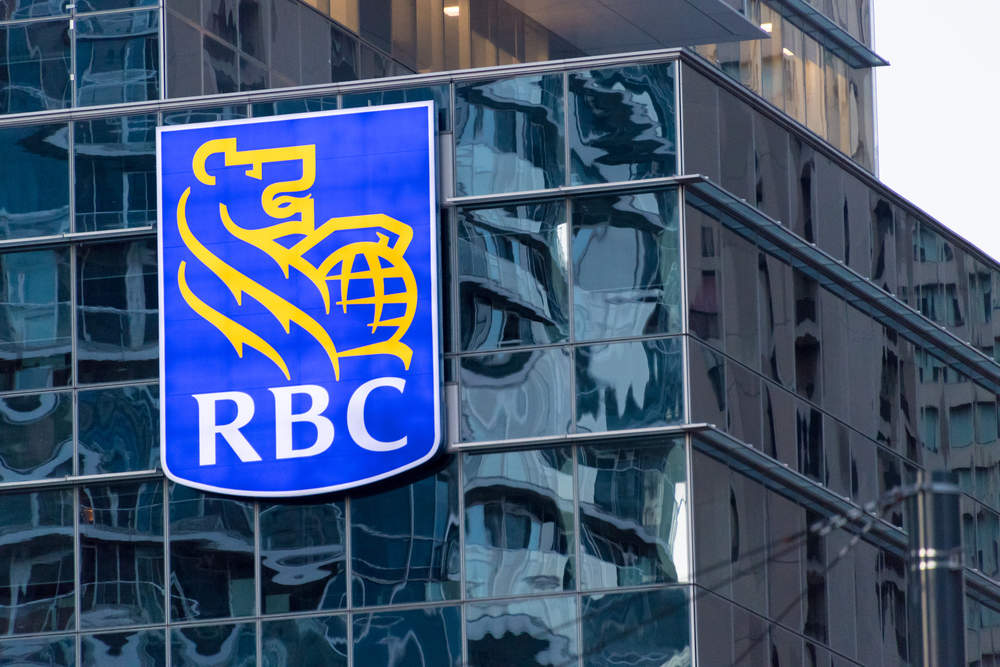 RBC's Neil McLaughlin tells Douglas Blakey that advancing technologies, rising client expectations and emerging competition are all converging on the banking sector at the same time.  Meantime, barriers to entry are coming down and past success won't define the future and so RBC is building the next generation of banking
Royal Bank of Canada (RBC) is cutting a new path forward. Canada's largest bank by assets, market share and market cap has just marked 150 years. But instead of lauding traditions and hailing a proven formula, the status quo is giving way to an age of innovation and opportunity.
A Canadian leader
It's not a standing start for RBC. On 4 December, RBC reported net income for the 12 months to end October up by 4% year-over-year to a record C$12.9bn ($9.9bn).
In particular, the bank's Canadian personal and commercial banking division is growing market share across all businesses. And most importantly the unit is achieving record client loyalty results.  RBC also holds the number one position across virtually all product lines and has been consistently recognised with top industry awards.
For example, at RBI's 34th annual Global Awards in April RBC collected two awards: best North American retail bank and best loyalty/rewards programme.
If a strong client focus has been the foundation for the company's domestic operations, client value is the nuance that has become the cornerstone of RBC's transformation strategy.
The chief architect of the transformation is Neil McLaughlin, Group Head, RBC Personal & Commercial Banking.
He has been the unwavering champion for the company's more than 14 million personal and commercial banking clients. Whether it's making processes simpler and easier, focusing on access or convenience, or delivering better and surprisingly different experiences to clients, McLaughlin says the Canadian leader continues to push the boundaries of possibility.
He tells RBI: "It's not just about being a better version of what we already are, but exploring what can be. Today we're focusing on becoming more relevant and engaged with our clients while delivering superior value."
Undoubtedly, client expectations are changing. To better understand them, RBC is moving beyond client surveys and interviews. Specifically, it is adding ethnographers to study people's relationship with money, carefully observing client behaviour at home and work.
"We've traditionally been a very linear, logical industry, but we know so many decisions made around money are emotional," says McLaughlin. "By getting a better understanding of how people think, we can create new ways to connect, communicate and deliver for clients."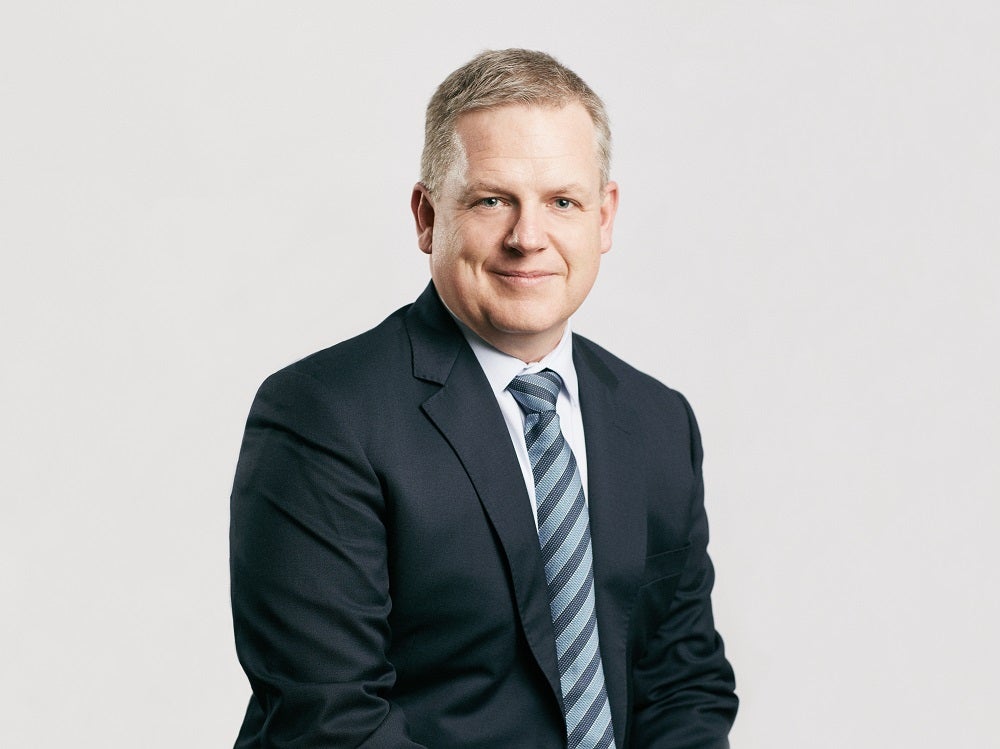 The right leader at the right time

That re-imagination has been the lynchpin of the bank's overall strategy. That is driven by RBC president and CEO, Dave McKay, who took the helm five years ago. Since then, the bank has been transforming its five business lines to ensure digital relevance. At the same time, it is also focusing on building an agile culture to compete with emerging competitors like big tech and platform players.
The company has also taken a larger role in the technology sector. Not only is RBC employing advanced technologists in-house, it is also establishing a presence externally. This includes Borealis AI, an RBC Research Institute focused on applied and fundamental research in machine learning.
It's a strategy that McLaughlin's personal and commercial banking division has taken to heart. As he leads RBC's largest business through this fundamental transformation, he is committing to ambitious targets including tripling client acquisition growth.
It's a role he's uniquely qualified for, having spent his early career learning the personal and commercial banking business. And most recently he has been supporting the country's entrepreneurs as head of RBC's business financial services arm.
His team has united both around the bold strategy he has laid out for the Canadian banking business and around McLaughlin himself. His easy, matter of fact style instills confidence, while his banking experience makes him informed and credible. He's been where they are and knows what he's asking of them.
"Our industry is changing and nowhere is that change more evident than in retail banking," says McKay. "Neil not only understands the dynamics and pace of that change. He brings a unique ability to rally our teams to transform our business while delivering consistently more value to our clients."
Simpler, faster, better
"Becoming a digitally-enabled relationship bank is a first step," says McLaughlin. "Together, we're leveraging our scale, strength and expertise to transform our business. It brings better value, more convenience and exceptional experiences to our clients both for their day-to-day and important life milestone requirements."
One area RBC has been especially successful in is digital. Over the last few years, the bank has used advanced technology to hone in on client engagement, retention and acquisition, quickly realising results.
RBC now has 7.2 million active digital users up from 6.7 million a year ago. Moreover, RBC's digital adoption rate is up 230 basis points y-o-y to 52.3%.
That means that more than 80% of the bank's active banking clients are engaged through online banking or the RBC Mobile app, more than any other bank in Canada.
RBC also serves 4.5 million active mobile clients, up 16% over last year with adoption continuing to rise. In addition, clients' mobile sessions are up by 20% y-o-y.
"Our focus on innovation isn't about shiny new things, it's about making daily banking easy, helpful and convenient for our clients," says McLaughlin.
RBC NOMI: a world class example of AI driving innovation
One of those helpful innovations is RBC's suite of NOMI products, available through its mobile app. Using artificial intelligence, NOMI provides insights, and saving and budgeting capabilities to better help clients understand and manage their finances. For instance, NOMI Find & Save uses predictive technology to find extra money clients won't miss and automatically sets it aside for them. Clients using the feature painlessly save an average of nearly C$200 per month.
RBC also launched a card control feature that allows clients to lock their credit or debit card through their mobile device should they misplace the card.  These types of conveniences may seem small. But they are indicative of an agile strategy that is calling on smaller, more frequent innovation focused on value and convenience, delivered consistently to clients.
Over the last two years, RBC has produced more capabilities than any of its Canadian competitors. In particular, it is using artificial intelligence and data analytics to better tailor offers in real-time, directly to each client. This work is paying off. Digital sales represent more than 40% of all sales, making RBC the leader amongst North America banks. Additionally, the bank has consistently taken home accolades for best mobile app from both consumers and industry experts.
RBC Rewards: transforming loyalty for a decade

RBC is also focused on delivering more value and better experiences to its clients through its award winning loyalty programme, RBC Rewards.
It was back in issue 610 of RBI – published in April 2009 to be precise – that Dave McKay highlighted RBC's loyalty and rewards ambitions.
At the time, McKay was group head of Canadian banking, essentially the role now fulfilled by McLaughlin.
Back in 2009, McKay told the writer that RBC was expanding its already successful RBC Rewards loyalty programme to all of its consumer banking product categories.
He said: "We compete on four things: service, value for money, convenience and advice. You have to deliver against all four of these pillars if you want to be a one-stop-shop organisation."
He added: "We have already one of the largest loyalty programmes in the country, and we will be announcing a campaign to give a large number of rewards points to our customers to heighten the value proposition and the reciprocity for business. I would say that yes, absolutely, customers respond to these sorts of initiatives."
And respond they did – massively. In the intervening decade, RBC has transformed the loyalty landscape in Canada. Its market leading programme provides clients with the most flexibility, value and choice.
Petro Canada partnership: +1m members in two years
Just two years ago, RBC developed a unique partnership with oil and gas company, Petro Canada, a Suncor business. This allows Canadians to save money instantly on fuel and earn more points across the two companies' loyalty programmes. More than one million clients have already joined the programme, collectively saving over C$25m on fuel purchases. RBC also maintains a strong leadership position in the travel rewards category. For example, it holds top ranked credit cards including RBC Avion and the co-branded RBC WestJet card. Both offer considerable value and flexibility.
"Loyalty programmes are core to building and growing relationships with clients and we recognised the importance of this decades ago when we created RBC Rewards," says McLaughlin. "Owning and controlling our programme has uniquely positioned us. We're able to deliver even more value to our customers than any other programme in the country. This gives us a distinct strategic advantage in a highly competitive market to win and maintain lifelong relationships with our customers."
Innovating to deliver new experiences
Offering a differentiated experience is a theme throughout all P&CB businesses with some notable successes including the recent launch of RBC Insight Edge. This delivers actionable market insights to business clients that are specific to their industry, business and customers.
The commercial banking business also acquired cloud-based payments fintech, WayPay to expand its digital capabilities and help business clients automate their payments management. The bank also partnered with Microsoft to help businesses accelerate their digital transformation journey with its comprehensive Go Digital programme.
On the personal banking side, RBC introduced MyAdvisor, an online investment advice service that allows clients to connect with financial advisors through video, phone or in-person to develop a personalised plan. Since its launch last autumn, more than one million clients have started an investment plan.
"We've been able to remove a barrier by introducing choice to our clients," says McLaughlin. "Clients have really responded to being able to choose how they connect with us and are starting to build financial plans and track their progress."  In fact, when he first saw the client feedback on the service, it was so overwhelmingly positive he sent it back for a recheck.
"It's probably one of the most well-received services we've launched, with the majority of clients surveyed saying they would recommend the product to a friend."
Customising branch experiences
Complementing the bank's digital innovations, RBC the largest branch network in Canada with more than 1,200 locations. There too, the team is focused on delivering more and better value to clients, shortening processes. It is adding nearly 300 advisers this year to support more in-depth client conversations and establishing new branch formats that go well beyond clients' banking needs.
The company is also keyed into the needs of new Canadians. This is a growing client segment for RBC, establishing a new branch format that provides information and services to help newcomers on their settlement journey. And, its On Campus format at universities across Canada, helps young people develop financial literacy, while its hospital format caters to medical professionals and patients alike.
"We're helping our clients learn about their finances so that they can achieve their aspirations, like purchasing a home, expanding a business or successfully planning for retirement," adds McLaughlin. "Whether our clients connect with us through our branches, online or on mobile, they will receive trusted advice, unique to their situation that can help make the difference."
Engaging throughout a journey
RBC is also reimagining its relationship with the client. In the past, clients would visit their branch during life moments like buying a home, starting a family, or opening a business. Today, as consumers are increasingly conducting their lives online and over tech platforms, RBC is finding new and innovative ways to connect digitally throughout a client's journey to remain top of mind.
Launched in 2017, RBC Ventures is creating solutions that go beyond banking to engage with consumers and businesses before and after they require a banking service. There are 17 ventures in market, ranging from solutions to incorporate and register your new business to helping youth and new Canadians to find meaningful employment.
For example, OJO Home, an AI-powered digital assistant helps consumers find a home that fits their specific needs, and when they're ready to buy, users are connected directly with an RBC Mortgage Specialist.
In addition to OJO Home, RBC Ventures has created a number of other solutions to create a home ecosystem, helping consumers rent, search, buy, move into, maintain and renovate their homes. RBC is hoping that connecting earlier and more frequently through unique and valuable experiences will translate into new business for the personal and commercial banking division from both new and existing clients alike.
McLaughlin: energised and excited
While Ventures may seem radically new, McLaughlin thinks it's a natural next step. "Our purpose is to help our clients succeed and if we can add value throughout the process, that's right in line with our thinking."
RBC's transformation strategy is ambitious, but McLaughlin has complete faith his team of approximately 35,000 dedicated and engaged employees can achieve it. Throughout the personal and commercial business, his teams are learning, developing and delivering with the client in mind.
"We're in a position to transform how we partner and help our clients succeed. I'm confident that we have the right strategy and the right people to capitalise on this incredible opportunity. It's a very exciting time in financial services and we are energised about what's ahead – for our clients and RBC."