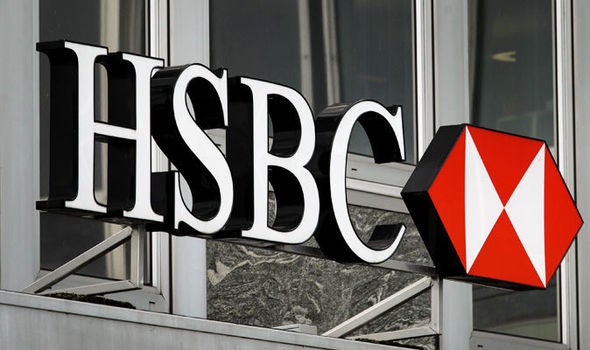 HSBC is taking major steps to becoming an all-digital bank. Mohamed Dabo reports
Last November, the bank made two new senior technology hires for roles to drive forward the bank's digitalisation plans, including seeking partnerships with and investing in new fintech start-ups.
HSBC says investment in technology and digitalisation is one of its highest strategic priorities. The bank saw 220% increase in mobile payments in the second quarter of 2020 versus the same period in 2019.
The bank says it aims "to put the full power of our bank in every customer's pocket, whether you're a first-time saver, a budding start-up or a multi-national business".
Meanwhile, demand for its apps is rocketing. HSBC gets more than a billion log-ins a year, from personal banking customers alone. It's the result of a calculated digital transformation strategy.
The bank has set out to develop and deploy some of the industry's most advanced and innovative technology "to make banking easier and more secure".
It all begins with onboarding
In its journey of digital transformation, HSBC considers onboarding as the most pivotal point in a customer interaction.
By digitising its processes and creating a unified digital platform, 82% of its clients have rated their experience as excellent. "Whether domestic or international, onboarding now takes only 3 days or less," the bank says.
The onboarding process was a natural starting point for our digital transformation journey, HSBC says.
David Rice, COO for HSBC Commercial Bank, says the bank has addressed common customer pain points. "The digital transformation process has taken a proactive approach in satisfying customer needs by building a digital architecture for the future."
An Asian case study
Jen Flowers, head of ASP Partnership & Innovation, Wealth and Personal Banking highlights a digital banking trend across HSBC's network, especially in Asia Pacific markets.
"When it comes to managing their finances, customers increasingly want more immersive experiences and to be part of a trusted online ecosystem. This means personalised digital interactions with the bank, peers and third parties we recommend," Flowers says.
Put simply, she says, customers expect their bank to help them complete their everyday banking tasks digitally with ease, but increasingly they're also seeking broader and deeper digital interactions.
They want timely and relevant insights; bite-sized content, including gamified learning; networking platforms and social sharing functionality.
For example, HSBC has long supported its customers, particularly in mainland China, to transfer money online for their children's overseas education fees.
However, from in-depth interview research conducted with a sample of customers, the bank discovered that organising study abroad is seen by the majority of parents to be very complicated and unfamiliar.
So, HSBC introduced the its Scholar platform to offer help more broadly with this important life moment.
Accessed via a WeChat Mini Programme, a set of specific features within the WeChat ecosystem, it provides practical guidance on overseas education to customers in mainland China.
For example, the digital content highlights the top places to study and the best neighbourhoods to live, as well as how to set up utilities in a destination country, or get the right type of insurance.
"More engaging experiences"
"Using gamification and personalised online activities driven by artificial intelligence (AI) technology, we are also helping customers to become more financially engaged and to improve their capabilities," the bank says.
HSBC Community, the digital membership programme in mainland China, rewards customers for gaining financial knowledge.
Playing as an avatar called 'XiaoLingTong', roughly translated in English as Little-Miss/Mr Smarty, customers can explore areas like investing and retirement planning, accumulating points for the knowledge acquired to unlock benefits like exclusive product offers.
VisionGo, one of the largest SME communities in Hong Kong
People can then share their progress via their WeChat account, which in turn raises awareness and interaction with their peers.
"We know our customers lead very busy lives and have multiple competing priorities for their time, so we're striving to go beyond offering just easy transactions to create more engaging experiences," Flowers says.
Being part of trusted digital ecosystems is not just a growing development for personal banking customers: many business leaders also want to network online, share information and insights.
Realising that many small and medium-sized business entrepreneurs (SMEs) are often looking for support with the fundamentals of running a company – including finance, legal, human resources and marketing – "we created a platform in Hong Kong for peer-to-peer knowledge sharing, called VisionGo".
As of Q1 2021, the VisionGo SME community had become one of the largest in Hong Kong with more than 20,000 members, who get access to hundreds of events and a growing library of around 2,800 articles.