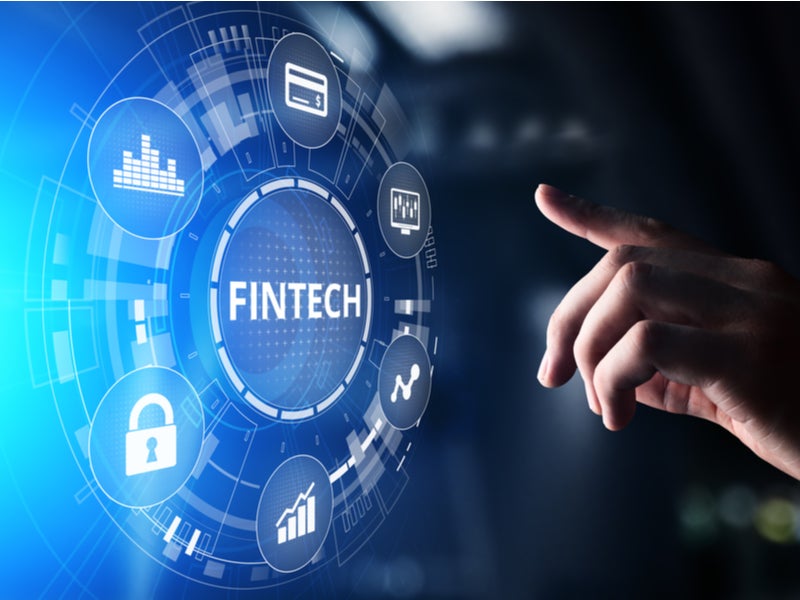 Retail Banker International lists the top five terms tweeted on fintech in September 2020, based on data from GlobalData's Influencer Platform. The top tweeted terms are the trending industry discussions happening on Twitter by key individuals (influencers) as tracked by the platform.
1. Artificial intelligence – 1,870 mentions
Increasing investments in artificial intelligence (AI), the most promising enterprise AI companies and the ways in which AI will automate cybersecurity in the post-Covid-19 world were popularly discussed in September. Antonio Grasso, a digital entrepreneur, shared an article on a report from Atos, an information technology company, on the worldwide spending on AI expected to reach approximately $47bn in 2020.
The Atos report revealed that sectors such as financial services, healthcare, and retail will be the biggest spenders, while manufacturing, utility, transport, and other sectors will utilise the technology for greater automation and efficiency. The banking, financial services, and insurance sectors together are expected to spend $12bn in 2021, the report added.
Nick Bilodeau, a financial executive, further shared a list of the most promising enterprise AI companies in 2020. The list includes established players who have excelled in product functionality and domain expertise, while others are start-ups employing AI to fix new problems.
AI was also discussed in the context of how the technology will automate cybersecurity in the post Covid-19 world. Remote working trends and the increased reliance on online applications is making cybercrime more lucrative, according to an article shared by Spiros Margaris, a venture capitalist. The big targets for automated attacks are banks, airlines, retailers, and federal agencies, among others. Organisations are, therefore, bolstering their cybersecurity to prevent automated attacks, the article noted.
Worldwide spending on Artificial Intelligence is expected to reach €45 billion in 2021 with Financial Services investing the most.

Source @Atos Link >>> https://t.co/IT13q0JvJm via @antgrasso @antgrasso_IT #AI #ML #FinServ #DigitalTransformation pic.twitter.com/9aiNt2BsWw

— Antonio Grasso (@antgrasso) September 9, 2020
2. Financial services – 1,205 mentions
Major innovations in the financial services sector, the use of Internet of Things (IoT) in the banking and financial services market and leading financial services companies adopting AI were some popularly discussed topics during the month.
According to an article shared by Brian Armstrong, the CEO of Coinbase, a cryptocurrency exchange, financial and digital applications including DeFi or decentralised finance, and Dapps or decentralised applications are some of the major innovations in the financial services sector. These applications run on a Blockchain or P2P network of computers. The influencer added that one of the benefits of these applications is that they enable quick access to a global credit market for loans and interests.
Helen Yu, a global customer success executive and creator of Tigon Advisory, an information technology and services company, further shared an article on how IoT is set to disrupt the financial services market in areas such as automation of security, wearable tech, and others. She also added that the banking and financial services IoT market will grow from $249m to $2.03bn by 2023.
In other discussions, Antonio Grasso, shared a survey released by the World Economic Forum (WEF) and the Cambridge Centre for Alternative Finance (CCAF), which revealed that 65% of the leading financial services companies will become massive adopters of AI over the next two years. Further, approximately 77% of the companies are of the opinion that AI is of strategic importance. While the ultimate focus will be to reduce costs using AI, leaders expect the technology to assist in revenue management, risk assessment, process automation, and more, the article detailed.
DeFi and Dapps are a major area of innovation in financial services that has seen rapid growth lately. They let people get access to a global credit market to get a loan or earn interest, for instance.

— Brian Armstrong (@brian_armstrong) September 11, 2020
3. Blockchain – 1,098 mentions
The importance of blockchain to businesses and the road ahead for blockchain and crypto were popularly discussed topics in September. According to an article shared by Mike de Waal, the founder of Global Iqx, a computer software company, five verticals that blockchain will impact the most is supply chain, finance, healthcare, retail, and the government.
Blockchain is also important for financial institutions as it reduces manual manipulation, allowing for transparency and settlement of transactions at the same instance. Research has predicted that blockchain will help in saving costs for banks on cross-border transactions by the end of 2030, the article highlighted.
Blockchain was also discussed in an article shared by Dr Efi Pylarinou, a fintech and blockchain advisor, on how the Big Four – KPMG, Pwc, Deloitte and Ernst & Young (E&Y) – are using blockchain and crypto to address clients' needs. For instance, KPMG is building a blockchain system to track pharmaceuticals across the supply chain, and E&Y has created the OpsChain platform to enable companies to transfer, exchange, and sell physical tokens, the article detailed.
Why is #blockchain so important to business?#Insurtech #fintech #MachineLearning #BigData@labordeolivier @AkwyZ @antgrasso @mvollmer1 @Paula_Piccard @HeinzVHoenen @Ym78200 @Xbond49 @sebbourguignon @JimMarous @MikeQuindazzi @Ronald_vanLoon @FrRonconi @MCins_ pic.twitter.com/HH3KO6V4Bi

— Mike de Waal (@globaliqx) September 3, 2020
4. Machine learning – 1,015 mentions
The features of automated machine learning (ML) systems, sophisticated ML tools helping in removing bias and the application of ML in the financial industry were popularly discussed during the month. According to an article shared by Andreas Staub, head of business development and digital transformation at Raffeisen, a banking company, building ML models can be a time-consuming task. Some automated machine learning steps, however, can help in reducing repetitive tasks, the article detailed. Automating each of the steps such as pre-processing of data and feature engineering can help in achieving the best outcomes from an automated ML system.
Antonio Grasso further tweeted an article on how AI and ML tools are helping businesses identify untapped talent rationally without bias. For instance, algorithms are now capable of identifying different patterns in the career histories of people to predict job advancements, the article detailed.
Some other discussions around ML included Spiros Margaris' tweet on how AI, ML and deep learning are transforming the financial industry. For instance, ML systems are being employed in finance to analyse case histories and identify potential risks. ML models are also being trained to detect fraud and differentiate customers from bots, the article highlighted.
Top 10 Features to Look for in Automated #MachineLearning#AI #BigData #DataScience #Algorithms #fintech #PredictiveAnalytics @TopCyberNews @mvollmer1 @HaroldSinnott @SBourremani @antgrasso @Xbond49 @Damien_CABADI @Fabriziobustama @chboursin @jblefevre60https://t.co/v0iZqXKpjp pic.twitter.com/xIlILBhDYw

— Andreas Staub (@andi_staub) September 8, 2020
5. Payments – 957 mentions
The disruptive services offered by fintech companies and payments solutions offered by big technology companies were some popular topics discussed during the month. According to an article shared by Damien de France, a fintech expert, fintech payment pioneers are competing with each other by offering buy now pay later (BNPL) services.
BNPL services are proving to be remarkably popular among millennials and is thereby attracting increasing competition and regulation among BNPL providers, the article detailed. For instance, Afterpay, an Australian BPNL company, recently lost 10% of its market share after the US payments giants PayPal declared it was expanding its product portfolio into the same area.
Other discussions involving payments included the increase in investments made by big technology companies in payments solutions. According to a chart shared by Enrico Molinari, a fintech expert, Facebook and Google are expanding into the payments landscape to capitalise on global fintech opportunities especially in emerging markets such as India and Brazil. For instance, WhatsApp launched its payments platform in India this year after testing it for two years.
Breakingviews: Fintech payment pioneers face war on two fronts 🤔

REUTERShttps://t.co/JuNYjC43qr#payment #fintech #banking@sebbourguignon @labordeolivier @Nicochan33 @kalydeoo @danfeaheny @Fabriziobustama @Stevewal63 @gerald_bader @andi_staub @TrippBraden @Corix_JC @pbucquet pic.twitter.com/vJvxp5lKV7

— Damien de France 🌍 🕊️ (@Damien_CABADI) September 3, 2020