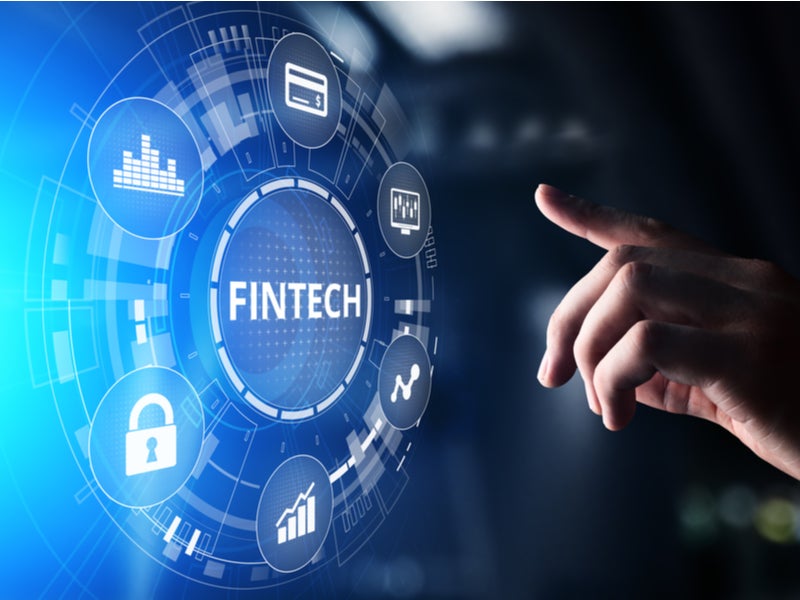 Artificial intelligence leads as Retail Banker International lists the top five terms tweeted in fintech in August 2020, based on data from GlobalData's Influencer Platform. The top tweeted terms are the trending industry discussions happening on Twitter by key individuals (influencers) as tracked by the platform.
1. Artificial Intelligence – 2,278 mentions
Technological innovations, ways in which artificial intelligence is transforming industries, and how automation is expected to displace millions of jobs, were some of the popular topics discussed in the month of August. According to an article shared by Helen Yu, a digital transformation expert and growth hacker, automation will displace between 400 million and 800 million jobs by 2030. Approximately 375 million people will have to switch jobs due to the impact of automation, the article detailed.
In other news, Enrico Molinari, an innovation professor and manager, tweeted on seven ways in which artificial intelligence is transforming various industries such as healthcare. For instance, artificial intelligence (AI) is being used for detecting skin cancer, predicting the risk of coma in patients, analysing eye scans, and more, the article noted.
Per @McKinsey, #automation will displace 400 to 800 million jobs by 2030, requiring 375 million people to switch jobs. Are U Prepared? #AI #futureofwork #fintech #education @sallyeaves @AkwyZ @SpirosMargaris @Ronald_vanLoon @ipfconline1 https://t.co/QJ2yt4yhZT via @iotforall pic.twitter.com/rSSeu3UKgB

— Helen Yu (@YuHelenYu) August 7, 2020
2. Blockchain – 1,903 mentions
The increase in investments in cryptocurrencies and development of blockchain technology in India, and how decentralised finance could transform the fintech world, was widely discussed during the month. According to an article shared by Rajeev Mantri, executive director at venture capital firm Navam Capital, numerous cryptocurrency businesses in India have been revived after the Supreme Court lifted the ban on cryptocurrency transactions in March this year.
Investors are moving ahead with investments in cryptocurrencies despite the possibility of another ban or restrictions on their trading. Restrictions on cryptocurrencies can impact the development of blockchain technologies as crypto tokens or altcoins are often used for compensating developers, the article added.
In other news, Urs Bolt, a fintech and regtech advisor, discussed whether decentralised finance (DeFi) could be the next step to fintech revolution. DeFi is currently witnessing a sudden surge, and a lot of investments are being made in DeFi applications in areas such as lending, borrowing and exchange services, the article detailed.
India's 'cryptocurrency spring' may give rise to new industry – Draft regulation bill likely to be submitted soon, setting off policy debate https://t.co/PBwBg7WH8k Space tech, blockchain – it's all happening in India 🚀 🇮🇳

— Rajeev Mantri (@RMantri) August 21, 2020
3. Financial Services – 1,352 mentions
Complex and overlapping regulations on Financial Services, the impact of 5G on financial services, and the power of big tech in financial services and cloud provision, were popularly discussed topics in the month of August. According to an article shared by Urs Bolt, a fintech and regtech advisor, financial services are expected to undergo dramatic changes in the coming decade. The shift to digitally-enabled solutions, new and overlapping regulations, and political changes are some of the major transitions that the financial services sector will need to encounter over the next ten years, the article suggested.
In other news, Xavier Gomez, co-founder and COO at INVYO, a SAAS company, shared an article on how 5G can impact the financial services industry. 5G can help in providing a better digital experience to customers, while eliminating latency, delays and other issues, the article noted. The technology can also help in launching digital applications, prevent fraud and provide uniform services across devices.
#Complexity² –

Financial #regulations are complex and overlapping – coordination can be overwhelming.@BankofEngland #FutureofFinance report (2019): https://t.co/zNEnT0z7z5 #RegTech #AML #KYC #compliance #banking #FinServ #DigitalBanking pic.twitter.com/r7IBUTzZii

— Urs Bolt | ti&m 🇨🇭 (@UrsBolt) August 1, 2020
4. Insurtech – 1,232 mentions
Low funding in the insurtech industry and whether insurers should adopt the Amazon model, were popularly discussed in August. According to an article shared by Damien de France, despite its slow funding, insurtech was an industry to watch out for. The industry has witnessed the largest venture capital investment of $7.3bn in 2019. Funding in insurtech was low during the first half of 2020 due to COVID-19 but is expected to pick up pace in the latter half, the article noted.
Wilhelm Bielert, a chief digital officer, meanwhile listed 106 start-ups that have been transforming the healthcare sector with technologies such as AI, insurtech, fintech, and more. For instance, DreamQuark, a deep learning company, offers advanced predictive analytics for the banking, insurance, and healthcare sectors. Likewise, Bright Health, a health insurtech start-up, provides Medicare plans to customers and care providers across the US.
In other news, Mike de Waal, president and founder of Global Iqx, a software provider, shared an article on whether insurers should use the Amazon model. The report suggests that insurers should avoid using the business models of Amazon or Netflix since they are based on the sale of commodities, while insurance is not a commodity. Further, Amazon and Netflix's business models focus on increasing the scale of services. The insurance industry, on the other hand, needs to ensure stringent underwriting skills to ensure a profitable premium rather than scale, the article added.
Insurtech: An Industry To Watch Despite Lower Funding In 2020 So Far 🤔

CRUNCHBASEhttps://t.co/55sRWGJihJ#insurtech #fintech #insurance@jblefevre60 @labordeolivier @Nicochan33 @Fabriziobustama @TrippBraden @AghiathChbib @gerald_bader @Corix_JC @asokan_telecom @HaroldSinnott pic.twitter.com/Tjkw6TYX5b

— Damien de France 🌍 🕊️ (@Damien_CABADI) August 6, 2020
5. Big Data – 1,125 mentions
Top fintech opportunities and trends, and the importance of big data in AI deployments, were popularly discussed in August. For instance, Alberto Garuccio, an innovation leader, discusses the top fintech trends this year and the big opportunities for fintech including integration of technologies such as big data, AI, and Internet of Things (IoT). The growing pandemic has caused companies who do not have a digital presence to adopt fintech components in their operations, the article noted.
In other news, Nafis Alam, a fintech expert, shared an article explaining how big data is strategic for AI deployment. The article details how important it is for enterprises to define the optimum ways to create their machine learning models in order to lay out an AI strategy.
RT @globaliqx: The Top 5 #fintech Trends in 2020 https://t.co/pPumEpOI9l #ArtificialInteligence #AI #IoT #BigData #Insurtech
@mdkail @GlenGilmore @DrJDrooghaag @mvollmer1 @fogle_shane @JoannMoretti @Ronald_vanLoon @MCins_ @insurtechtalk@antgrasso
… pic.twitter.com/bmT5rglCSN

— ALBERTO GARUCCIO (@albertogaruccio) August 18, 2020