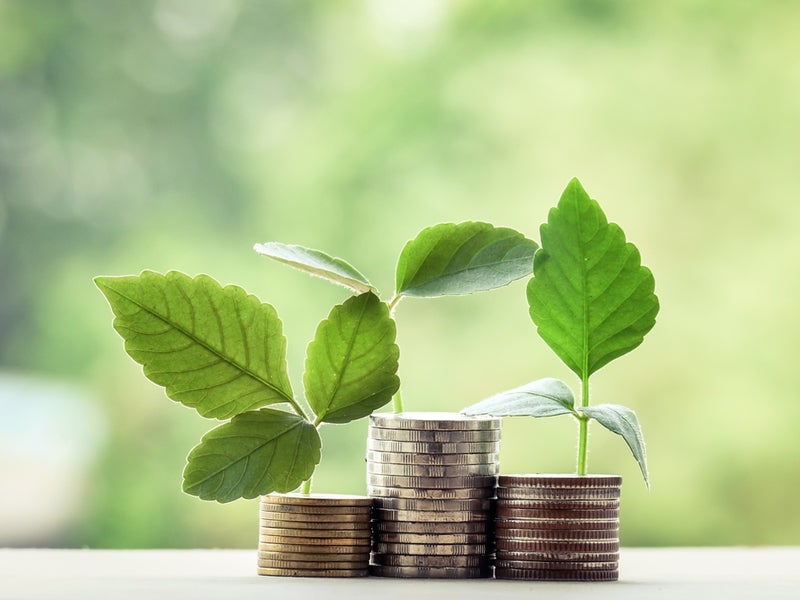 Retail Banker International lists the top five terms tweeted in fintech in April 2020, based on data from GlobalData's Influencer Platform. The top tweeted terms are the trending industry discussions happening on Twitter by key individuals (influencers) as tracked by the platform.
1. Artificial intelligence – 3,481 mentions
The Covid-19 crisis is pushing people to meet their financial and banking needs online. Chatbots and other online AI tools are trying to cut through tons of unstructured data to provide customers with convenient and easy options. Ways in which AI is improving the digital transformation success rate, and the rise of the invisible bank, were other popular topics discussed in April 2020. According to an article shared by Spiros Margaris, a VC futurist, AI-powered sales performance solutions are transforming the way banking is being done during the coronavirus pandemic where people are left to manage all their transactions online.
John C Maxwell III, a technology investor, further discussed on how AI is improving the digital transformation success rate through AI-driven insights as the Covid-19 creates new paradoxes for organisations. For instance, designed-in human contact now needs to be replaced with personalised self-service that can respond 24/7 with complete accuracy.
In other news, Theo, a top fintech expert, discussed the rise of the invisible bank. Digital banking will become less visible because it will be embedded in other daily activities with AI, voice interfaces, and other emerging tech, the article noted.
7 ways #AI can help #businesses

during #COVID19 https://t.co/GwLXxXO1Ia #fintech #ArtificialIntelligence #MachineLearning #DeepLearning #healthcare #BigData @MarinaSGerner @raconteur @HaroldSinnott @YuHelenYu @Paula_Piccard @psb_dc @andi_staub @jblefevre60 @KMcDTech @UrsBolt pic.twitter.com/DtRKDK16mN

— Spiros Margaris (@SpirosMargaris) April 19, 2020
2. Financial services – 3,176 mentions
Financial services consultations, deciding long-term priorities, banking and customer experience during and post the coronavirus pandemic, the impact of the virus crisis on retail banking, and falling fintech deals, were some popularly discussed topics in this month. According to an article shared by Valdis Dombrovskis, a Latvian politician serving as executive vice president of the European Commission, the ongoing financial services consultations were extended by four weeks, with continued focus on long-term priorities and efforts to fight the coronavirus emergency.
Meanwhile, a McKinsey report suggested that banks and financial services institutions can use digital technologies to improve customer service during the coronavirus crisis, according to Spiros Margaris, the VC futurist.
In other news, Jim Marous, a recognised financial industry strategist, shared an article on how banking will look like after the pandemic. The new normal will dictate the way customers and financial services institutions interact, use modern technology, and value brands, the article noted.
We're extending by 4 weeks our ongoing financial services consultations on #MIFIDII & #NFRD reviews. We are continuing our work on our long-term priorities: #CMU, #sustainablefinanceEU #FinTechEU. But for now our focus is on fighting #coronavirus emergency https://t.co/vTEEwScHXX

— Valdis Dombrovskis (@VDombrovskis) April 2, 2020
3. Insurtech – 2,490 mentions
Challenges and opportunities for the insurance industry, the impossibility of insuring emerging technologies, and how insurers should embrace technology, were popularly discussed topics in during April. For instance, Florian Graillot, a VC investor, shared a World Economic Forum report suggesting the possible challenges and opportunities faced by the insurance industry this year.
The article noted that climate risks and extreme weather will be an important consideration. Therefore, for example, investments in restoration of wetlands, mangroves and coral reefs could reduce insurance costs for businesses in coastal areas vulnerable to flooding. Meanwhile health insurance will be transformed by big data and analytics.
Changing customer behaviour will cause a fundamental shift in the insurance distribution models, according to an article shared by Florian Graillot. Therefore, embracing technology and digitally enhanced experiences across multiple touch points and channels has become absolutely imperative for insurers in current times, the article noted.
In other news, Spiros Margaris, the VC futurist, tweeted on the emerging risks faced by the insurance industry in areas such as cyber, drones, robots, autonomous cars, and the sharing economy.
Interesting to have a look back at what the World Economic Forum listed as major risks for this year. #InsurTech #FinTech 

➡️ https://t.co/7y6nP059gq pic.twitter.com/r4JxXPesuU

— Florian Graillot (@FGraillot) April 3, 2020
4. Big Data – 2,134 mentions
Data science for finance and opportunities for fintech were popularly discussed during the month. Andreas Staub, a digital transformation leader, shared an article on the opportunities for fintech, as large volumes of financial data is pouring in from sources such as social media, foreign exchange data and other transactions.
In other news, Jim Marous, a recognised financial industry strategist, shared an article on how AI will get more importance when people realise it comes from the integration of consumer data and community information. Potential datasets and information from the medical community is currently helping tackle the Covid-19 crisis.
#DataScience For #Finance:
Opportunities for #FinTech#BigData #PredictiveAnalytics #Insurtech #AI #MachineLearning @leimer @AntonioSelas @sallyeaves @Fabriziobustama @mvollmer1 @Julez_Norton @efipm @andy_lucerne @YvesMulkers @chboursin @ELCavalos https://t.co/5NAEFVWhwe pic.twitter.com/jwIkfGhfRd

— Andreas Staub (@andi_staub) April 13, 2020
5. Blockchain – 2,036 mentions
China's launch of its new new blockchain initiative, and banks issuing a bond on the blockchain, were popular topics discussed in the month. James Wester, a technology analyst, shared an article on China officially launching a major new blockchain initiative called the Blockchain-based Services Network (BSN). Critical to the country's national blockchain strategy, BSN will allow organisations to access ultra-low cost blockchain cloud computing services.
In other news, Efi Pylarinou, an independent fintech and blockchain advisor, discussed how Nomura is the first Japanese bank to offer a bond on the blockchain technology. Nomura contributes to NRI's digital asset bond and digital bond offering. The issuance allows the Nomura Group and NRI to develop Japan's capital markets for creating value and resolving social issues.
I rarely tweet something saying "This is a must-read," but this is a must-read (even if it's only as a mind-expanding exercise and regardless of your opinions on blockchain).

"China's National Blockchain Will Change the World" https://t.co/UKdm9tYPO3 via @coindesk

— James Wester (@jameswester) April 27, 2020