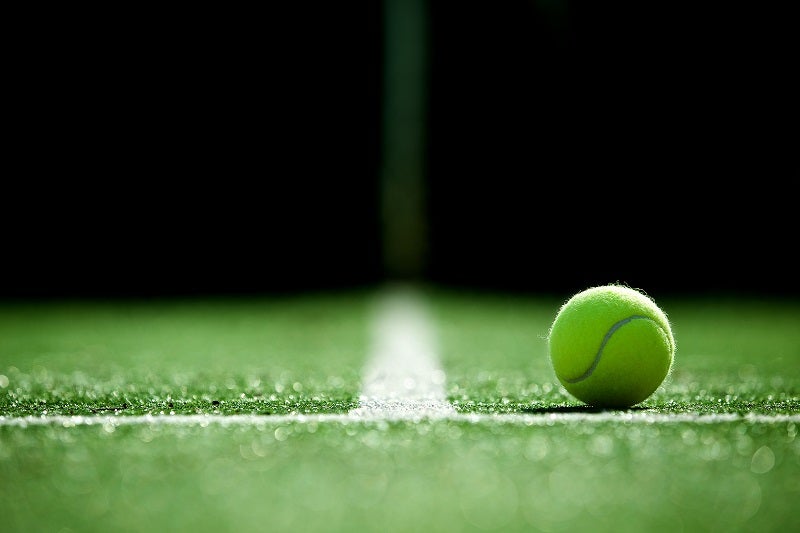 The summer season of tennis is in full swing, with the second grand slam of the year, the French Open, well underway and Wimbledon close to follow. Evie Rusman writes
Sponsorships play a big part in putting these tournaments on, and despite Covid-19, the financial services industry is the most active sector in the entire sports sponsorship system.
According to GlobalData's Sports Intelligence Center, financial services brands singed 111 sports deals in Q1 2021, spending millions of dollars.
For financial services, tennis remains an attractive investment as tournaments like Wimbledon are amongst the most watched sporting events in the world.
But which banks and credit card issuers are the biggest supporters of tennis?
American Express and Mastercard appear to lead the way.
Amex backs Wimbledon and US Open
In 2019, Amex signed a deal with the Wimbledon Tennis Championships, becoming the tournament's official payment partner.
As part of the multi-year deal, Amex offered a mixture of experiences and activities at the 2019 tournament – the most recent one due to the pandemic.
The offerings included VR experiences, as well as a garden-themed space for charging phones, getting sunglasses cleaned and listening to a relaxing script from tennis legend John McEnroe.
Amex collaborated with two-time Wimbledon Champion Sir Andy Murray to create the VR experience, which saw the British tennis star 'virtually' host on-site activation.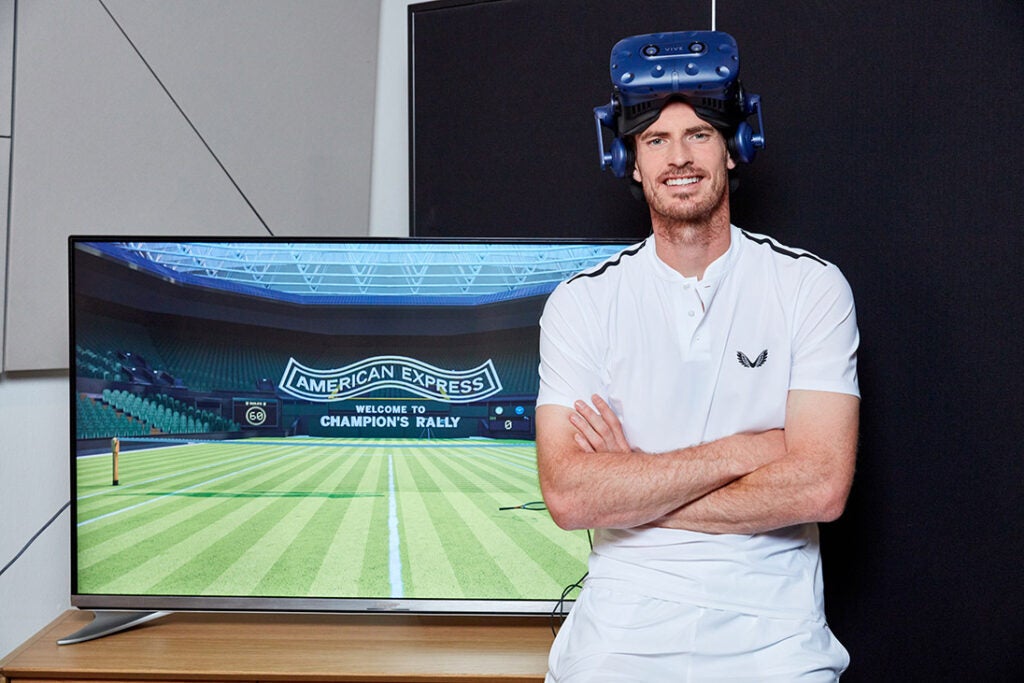 Bearing Covid in mind, it will be interesting to see how Amex adapts its offerings for the Championships later in the month.
Backing not only one major Grand Slam but two, the card issuer is also entering its 27th year sponsoring the US Open, which is set to begin on 30 August.
Mastercard, Roland Garros and Naomi Osaka
Another big backer of tennis is Mastercard, who signed a five-year deal with Roland Garros (the French Open) in 2013. Between 2013 and 2017, the card giant spent $2m annually sponsoring the event.
Since then, Mastercard has continued to back the event, spending $2.25m in 2018, $2.5m in 2019 and $2.75m in 2020. This brings Mastercard's total support to $17.5m.
This year, Mastercard is continuing to support Roland Garros, however, the terms of the deal have not been disclosed.
In line with its tennis affiliations, in 2019, Mastercard added Japan's Naomi Osaka to its sponsorship portfolio.
The world number two recently hit the headlines for pulling out of this year's ongoing French open, after the tournament threatened to fine her for not doing press interviews.
Osaka said that the media had taken a toll on her mental health since her first Grand Slam win in 2018, where she beat Serena Williams to claim the US Open title.
In a tweet, Mastercard announced its support for Osaka and her decision to drop out of the French Open. The tweet read: "As a Mastercard Ambassador, Naomi Osaka's decision reminds us all how important it is to prioritise personal health and well-being. We support her and admire her courage to address important issues, both on and off the court."
As a Mastercard Ambassador, Naomi Osaka's decision reminds us all how important it is to prioritize personal health and well-being. We support her and admire her courage to address important issues, both on and off the court.

— Mastercard News (@MastercardNews) June 1, 2021
HSBC
HBSC has been the official banking partner of Wimbledon since 2008. At the Championships, HSBC is responsible for providing the onsite banking services for the players, public and retailers.
HSBC has also supported Wilmbledon's Ticket Resale Scheme for 11 years, helping benefit charities via the Wimbledon Foundation.
The initiative allows seat tickets no longer in use to be made available for resale to anyone in the Grounds, with Centre Court tickets priced at only £15.
Speaking on this, HSBC says: "We're proud of our support for the Wimbledon Foundation through the official Ticket Resale Scheme. Over the last ten years, we've matched donations of over £1.4 million from resold tickets, meaning over £2.8 million has gone to support local causes in an extensive programme of community and charitable activities."
Although, earlier this year, Wimbledon faced pressure from a group of MPs to cut ties with the bank due to its support of Beijing's freedom of speech crackdown in Hong Kong.
The nine parliamentarians also called on the World Rugby Sevens and the British Open tournaments to refuse further sponsorship revenue from HSBC.
Raiffeisenbanken and Novak Djokovic
A big tennis sponsorship deal in 2021 came from Raiffeisenbanken, which announced it was to sponsor world number one Men's Singles player Novak Djokovic.
As part of the three-year deal, which is worth $4.5m, Djokovic will act as a brand ambassador for Raiffeisenbanken and its subsidiaries in Central and Eastern Europe. The Vienna-based bank will also support the recently established Tennis Academy of Novak Djokovic in Belgrade.
Djokovic says: "I am very honoured to become a brand ambassador for Raiffeisen and partner with them on a very important project for me – my academy in Belgrade. They will help me to support young tennis players in their efforts to become champions both on and off the court.
"Having a strong team along my side has made a huge difference for my career. Therefore, I wish to offer such environment to the future generation of players in my academy. Raiffeisen is an important partner in this effort and together we will work towards helping tennis grow."
Apart from the general support of the academy, Raiffeisen will help young players to participate in important youth tournaments. Meanwhile, Djokovic will appear in commercials and other bank events.
Other tennis deals during 2021 came from JP Morgan Chase, which sponsored the Dubai Tennis Championships in March and National Bank of Canada, which renewed its partnership with Tennis Canada and sponsored the Canadian Open.