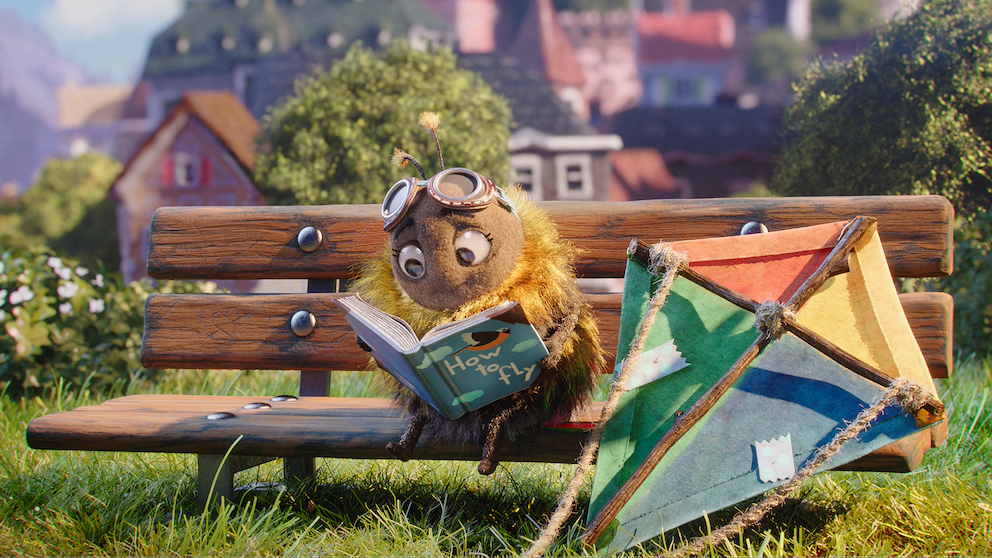 Christmas TV adverts are quickly becoming a highly anticipated festive tradition as retail giants like John Lewis and Sainsbury's continue to spend millions on them each year. With that being said, Christmas ads have yet to make a big dent in the financial sector, however, there is one bank leading the way. Evie Rusman takes a look at Erste Bank's Christmas ad for 2019.
On December 1, Erste Bank released its 2019 Christmas advert, which has already received over 2m views globally. This follows the success of last year's ad about a lonely hedgehog, which achieved over 150m views.
During the run-up to Christmas, TV adverts are thrusted into the limelight as retailers try to outdo one another. In previous years, we've seen a whole host of innovative ads including a boy trying to make his toy penguin happy, a man on the moon, and a carrot looking for love.
It's safe to say big money has fuelled these almost mini-films; last year, BBC figures showed that brands in the UK spent a record of £6bn ($7.8bn) on Christmas advertising. According to the Advertising Association, this is down to intense market competition, particularly within the retail sector.
One of the biggest spenders was John Lewis, who paid Sir Elton John a huge £5m ($6.5m) to star in its 2019 ad; this is without including the cost for media spend and production. In addition, Sainsbury's spent around £7m ($9m) to produce its ad, which was awarded best Christmas TV ad for 2019 by Retail Gazette.
Erste's Christmas Ad
Although, financial institutions have been slow to adopt this kind of Christmas marketing, Erste Bank has decided to take the leap. In this year's ad we are introduced to Hanna the Bumblebee, who wants to learn how to fly. Since its release on November 30, the ad has received over 2m views worldwide.
Mike Nagy, creative director, Erste Group, says: "This year's story takes place in a world in which bumblebees — freely applying the so-called bumblebee paradox — firmly believe that with their small wings and relatively large bodies make it impossible for them to fly. Only young Hanna Bumblebee isn't willing to simply follow what the others say, but instead pursues her own dream."
#believeinyourself
The ad has a similar energy to many of the retail ads that have come before it, as it encourages viewers to connect with Hanna. This type of marketing has become ever so common in Christmas ads, where the aim is to make viewers feel empathetic. Furthermore, Erste's core message throughout the ad is to #believeinyourself.
Speaking to RBI, Martin Radjaby-Rasset, Head of Group Management at Erste Group, says: "At Erste Group, #believeinyourself is not only the central theme of our marketing and branding across our group – it's actually at the very core of our approach to what we do as a business.
"We're here to help our customers, who believe in themselves, pursue their dreams by giving them access to prosperity. Of course, we wanted to create an advert that touches on the emotions all of us have around the holidays – but we also wanted to bring across just how important and powerful that #believeinyourself spirit is.
"We've all been confronted by lazily-held conventions that hold us back. All of us have faced other people's doubts and ridicule. And we've all had our shares of setbacks and failures. Hanna Bumblebee's story introduces those challenges in a really tangible way and then manages to show how self-belief and determination – especially when they're coupled with support and encouragement from people who care about us – will allow us to ultimately achieve our dreams. That's a message all of us can connect with … and it's made even more accessible because it's being told by a cute little bumblebee."
Erste worked with London-based Passion Pictures (the same as the previous year) to create the entirely CGI-animated Christmas advert. In addition, the song used throughout was composed by Mcasso Productions in London and is available on Spotify and Apple Music.
2018 success
In 2018, the Austrian Bank released its first animated Christmas ad, following the life of Henry the Hedgehog. This ad has had over 150m views on YouTube since its release and was labelled as one of the most emotional Christmas ads for 2018.
Martin Radjaby-Rasset, Head of Group Management at Erste Group, says: "The global success that we achieved with Henry the Hedgehog last year went far beyond our wildest dreams. But that success has also made clear that the principle of #believeinyourself knows no boundaries. In our current Christmas advert, we've managed to bring across our core values in a new and very touching story."