Raiffeisen is working with UK customer experience design agency I-AM to strengthen the bank's brand in Croatia, and to provide consistency and a best-in-class experience across its branch network. Douglas Blakey reports
Raiffeisen kicked off 2018 as the largest Western bank in Central and Eastern Europe (CEE) by branches. And while it will slip to the second-largest player by that measure this year when it finalises the sale of its Polish operations to BNP Paribas, Raiffeisen is committed to the branch channel, as highlighted by its new format in Croatia.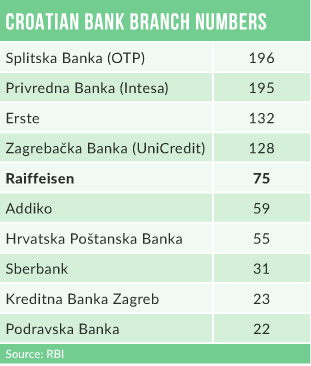 The Croatian branch concept was based around the fundamental idea of 'My Place'. Creating a brand that truly reflects the spirit of "My Place" is about putting customers first and at the heart of the experience and allowing them to remain in control and to enjoy better relationships with staff in a more honest and open environment.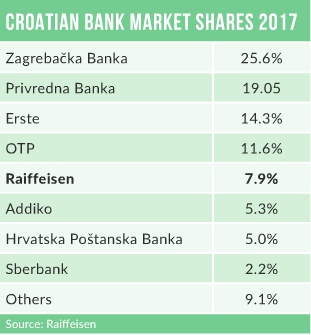 I-AM executives visited four cities in Croatia and engaged with customer groups to gain a complete understanding of the lifestyle and banking habits and needs of Raiffeisen customers. The key conclusions learned from the research to shape the bank's rebranding were:
• The need to increase the reach of the branch network;
• The desire to exceed expectations;
• The importance of embracing digital banking;
• Boosting the functionality of branches, and
• Attracting young and emerging customers.
Nicholas Griffin, I-AM's global strategy director, says: "We have worked alongside Raiffeisen to successfully deliver the branch concept in three cities in Croatia – including Zagreb. Raiffeisen will open six branches in the first year of the project.
"The customer feedback has been exceptional, with many commenting on how welcome and at home they feel in the branches."
He adds: "Through this project and the six branches that are now live, we have helped Raiffeisen to create a real signal for change. These are branches where their customers are comfortable spending time and having conversations. "The branch transformation programme harnesses an agile and disruptive banking model that belongs to the customer today and for the future."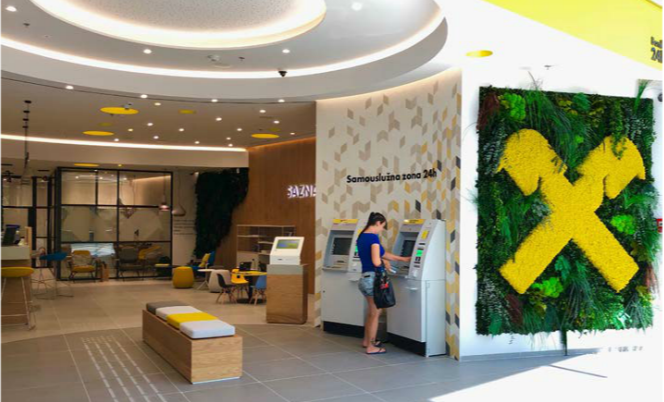 Cosmin Mosescu, senior sales manager at Raiffeisen International, continues:
"The insight that I-AM gained and used was integral to the successful creation of suitable branch formats within the network transformation programme.
"The process fully integrated the research with the subsequent stages of the project and gave us exactly the results we were looking for."
Raiffeisen is on track to conclude the sale of its Polish operations to BNP Paribas in the fourth quarter. Once that deal is closed, Raiffeisen's CEE branch network will be around 2,145 outlets, second to SocGen's 2,370 outlets.
Raiffeisen's Polish sale boosts its capital ratios and provides additional ammunition to pursue fresh M&A activity in its more core markets in CEE.