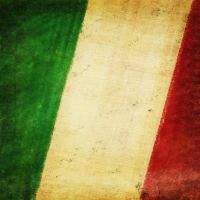 Italian banks are looking to their digital strategy as a way to reduce costs and gain new clients. The countries banks are continuing to develop their online and mobile platforms to try and stay ahead of the competition. Chiara Masini reports.
The rise of the digital channel is just one of the challenges that banks in Italy and around the world are facing. With the digital channel, increased competition, easier account switching and greater competition for banks in Italy attracting and retaining customers has never been harder.
Retail Banker International spoke with UniCredit, UBI Banca in Bergamo, Banca Monte dei Paschi di Siena and Banca Popolare di Milano to better understand how Italian banks are facing up to the challenge the new digital challenge presents.
RBI: Can you summarise your online banking strategy?
Paolo Lombardi, head of web and mobile banking of Banca Monte dei Paschi di Siena: "To expand the multi-channel model for those customers who want to keep a physical branch in their relationship model with the bank. To develop a dedicated "Online Bank" for the other customers."
Elisabeth Rizzotti, head direct channel and communication of UBI Banca:
"Integrated multi-channel services help achieve key objectives to acquire new customers, develop the existing customer base, reduce operating costs and exploit technological innovation. They improve the services provided to customers in terms of convenience, security, 24-7 accessibility and the ability to customize them to meet customer requirements so that everyone can choose the right channel that fits his needs at the best. It's like providing many different doors to "enter into the bank" – computer, smartphone, tablet, contact centre, ATMs and kiosks, SMS and e-mails, branches – each one with the assurance of complete and high performing services "
Commercial department of Banca Popolare di Milano: "The online Banking strategy of Banca Popolare di Milano Group is to cover all territories and customer segment through the differentiation of service models: excellent online Banking service that covers branch customers and a pure online bank to acquire customers that are in areas not covered by branches or with low value, where low service costs are strategic to keep customer profitability".
RBI: What percentage of your retail banking customers regularly use the bank's internet platform?
MPS: "Over 51% of the retail current-account holders have access to Internet Banking, of which over 50% are regular users".
UBI: "At the end of 2011, active users were about 55% of the internet banking retail customers (interms of banking accounts)".
BPM: About 45% of retail customers and 65% of small business and corporate customers.
RBI: As regards your branch network: How many branches do you currently operate?
MPS: "2900 branches".
UBI: UBI Banca Group has 1.740 branches, including 8 branches abroad. The Group, based on the cooperative model and a federal structure, has a multi-regional coverage, with a high prevalence in the north west (811 branches in Lombardia and 207 Piemonte). The North East is represented by the presence in Emilia Romagna (45 branches) and Veneto and Friuli Venezia Giulia (46 branches)The presence is also strong in the south with 319 branches spread across Puglia, Calabria, Campania and
Basilicata. The Central Italy is more than represented with 115 branches in Lazio and 86 in the Marche.
BPM: "About 800 at Group Level".
RBI: Are there plans to reduce the size of your branch network as more and more customers increase their use of digital channels?
MPS: "We will proceed with the merging of 300 more branches into others up until 2015".
UBI: "In 2013 we are not currently planning to further reduce the size of our network. Initiatives to spread more and more the use of digital channels do not have in the short term a direct impact on the size of physical channel of the network, even if it do have an important role in defining the right size of the branches themselves and the branch model applied (full cash, cash light or cash less)".
BPM: "We have re-designed the architecture of our branch network in order to adapt to different customer needs and territory coverage. In this scenario, some branches have changed mission shifting from general purpose to service point or commercial hub and other will be closed. This strategy will find in multichannel one of the key enabling factors, while the branch closure is not depending directly from migration to online channels".
RBI: What percentage of your customers is using the bank's mobile banking service?
MPS: "Around 15% of the current online banking active customers".
UBI: "About 20% of active internet banking customers
BPM: "About 10-15% of internet banking users".
RBI: What mobile banking services do you currently offer?
MPS: "The functionalities offered are still not uniform cross devices – as some of the apps are still to be refreshed – and they range from simple informative transactions (e.g., recent movements on the current account) to cell airtime recharge, to wire money transfer, up to online trading (delivered only on smartphones)".
UBI: "Information on banking positions (current accounts, securities deposits, payment cards, family balance, financial news,…), payment and investment transactions (credit transfer, cellular and pre-paid cards recharges, MAV/RAV payment, trading on Italian Stock Exchange)".
BPM: "Direct transfer, charging phone, prepaid card and TV, and post bills."
RBI: Are you planning any major changes/investment as regards your mobile banking service?
MPS: "Within the current Industrial Plan we are going to significantly expand the range of
functionalities available in mobility, following the strategic path of convergence between the
desktop version and the mobile version of our secured site.
UBI: "We think our mobile banking service covers about all our customer needs. Nonetheless, we
plan to complete our offer by developing new services (e.g. some types of payments or mobile
shopping)".
BPM: "We are planning to integrate new functionalities to engage customers and to offer a new communication channel with the bank.
Federico Sforza, head of multichannel in Italy at UniCredit, told RBI: "UniCredit has been marketing its mobile banking services for several years. In particular, it launched its SMS Premium programme in 2008, which as the name suggests, is based on short message technology and allows information concerning the client's banking relations to be directly sent to his/her mobile phone."
Sforza went on to say: "SMS Premium continues recording increasing trends of use with monthly traffic over the last few months exceeding one m messages sent. More recently, the mobile services offered were integrated with the release of smartphone apps.
"In addition to the usual operations involving obtaining information and providing instructions, these apps make it possible to pay postal payment slips using QR Codes, and moreover to take advantage of the innovative Mobile Token Service for generating one-time passwords used to validate instructions."
"These passwords were downloaded and activated by over 260,000 clients (170,000 of whom being habitual users with an average of 15 contacts per month) in just over one year (the app was launched in November 2011).
"Lastly, the offer is completed with the availability of a mobile version of the banking website, which was recently restyled and is seeing increasing traffic (some 1.5m accesses in 2012).
When questioned on UniCredit's mobile banking strategy Sforza says: "Over 31 m Italians regularly surf the Web, while almost 50% of UniCredit's clients use the Web (PC, mobile banking) for their banking services.
"UniCredit is redesigning its retail model with a greater focus on multi-channel services in order to achieve the marketing efficiency and cost containment goals set forth in its 2012-2015 Strategic Plan, based on the following pillars of reviewing the distribution model, simplifying the chain of command and enabling channels targeting sales. The mobile banking strategy envisages several investments for expanding the range of mobile services offered."
Sforza adds: "After having launched the first app for iPhone at the end of 2011, UniCredit extended the offer to the leading mobile platforms on the market in just a few months. The mobile banking service applications currently support iOS, Android, Symbian and Blackberry operating systems.
"The smartphone offer will be integrated shortly with apps for tablets, starting with the one specifically conceived and designed for Apple's iPad, which will be on the market in the next few weeks."
Customer confidence in Italian banks has been markedly weakened since the economic crisis.
The consultants Ernst & Young reported that 72% of Italians said that that their confidence in the banking sector had fallen in 2012 compared to 48% in 2011.
In 2012, 60% of customers in Italy have one banking provider, compared to 62% in 2011.
Only 1% of customers bank with more than three providers, the lowest figure in Europe.
Of those customers who multi-bank, 32% have always used different banks for different services.
Customer attrition in Italy has changed from 20% in 2010, to 36% in 2011, to 32% in 2012.
The number of customers planning to switch banks has increased in the past year from 9% in 2011 to 12% in 2012.