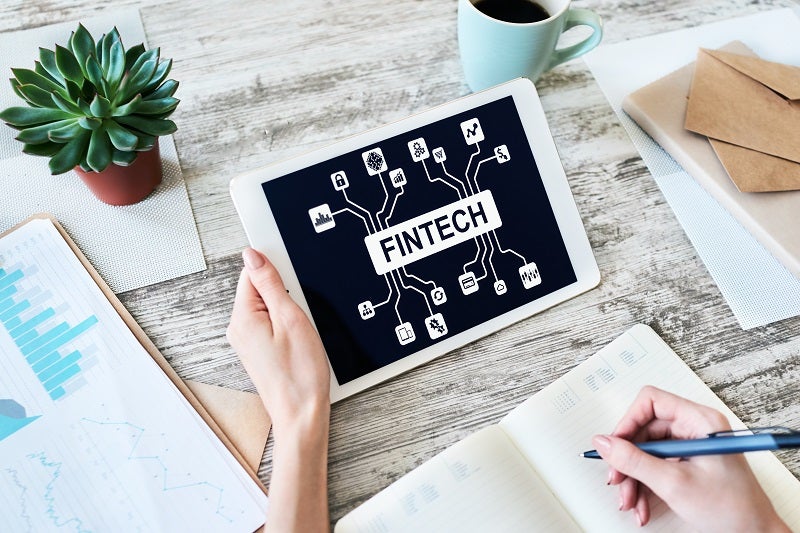 Retail Banker International lists ten of the most popular tweets on fintech in November 2020 based on data from GlobalData's Influencer Platform. The top tweets were chosen from influencers as tracked by GlobalData's Influencer Platform, which is based on A scientific process that works on pre-defined parameters. Influencers are selected after a deep analysis of the influencer's relevance, network strength, engagement, and leading discussions on new and emerging trends.
Top tweets on fintech in November
1. Roger Ver's tweet on rise in acceptance of bitcoin cash
Roger Ver, CEO of Bitcoin.com, a bitcoin wallet provider, tweeted on the increase in Bitcoin Cash acceptance by merchants. He shared an image of bitcoin cash being accepted by Anna's On the Beach Lounge & Restaurant in Antigua recently.
Cryptocurrencies have gained popularity in the Caribbean region particularly in Antigua and Barbuda, where more than 40 prominent businesses are accepting bitcoin cash.
Another day, another new Bitcoin Cash accepting merchant in Antigua. #Caribbean https://t.co/6cc5UEDQ1R pic.twitter.com/R6jpn38LIC

— Roger Ver (@rogerkver) November 9, 2020
Username: Roger Ver Twitter handle: @rogerkver
Retweets: 51
Likes: 460
2. Chris Gledhill's tweet on Google's device lock controller app
Chris Gledhill, a fintech advisor and writer, shared an article on Google's new app designed for creditors and banks. Credit providers of smartphones can remotely lock important functions in Android devices, if instalments are not paid within four days of due date using the device lock controller app.
The app was developed by Safaricom, a Kenya-based mobile network operator, and Google to help the former's Lipa Mdogo Mdogo financing programme, which lets customers buy Android devices.
The article noted that the app locks accessibility to important functions, except emergency calls, incoming and select outgoing calls, settings, and backup and restore service, in case customers fail to pay instalments.
Okay this is deeply worrying 😳👉

"if you cannot pay an installment, your credit provider may lock some important functions of your device. And to help them do so, Google released a dedicated app for banks or creditors" https://t.co/jGyWgD5jC2 #fintech pic.twitter.com/s8yrlznN8m

— Chris Gledhill (@cgledhill) November 9, 2020
Username: Chris Gledhill Twitter handle: @cgledhill
Retweets: 73
Likes: 130
3. Urs Bolt's tweet on UK banking apps
Urs Bolt, digital product manager at ti&m, an information technology and services company, shared an article on the features provided by challenger banks and traditional banks. The article noted that challenger banks offer an average of 200 features, while traditional banks offer an average of 105 features.
For example, neobanks (financial technology firms) or challenger banks such as Revolut and Monzo offer 794 and 377 functionalities respectively, while multi-channel or traditional banks such as Barclays and Lloyds offer 491 and 487 functionalities respectively.
Although challenger banks offer more features, the usage depends on user experience, if the experience is lacking then users may be disappointed with managing their finances with these banks.
Which UK #banking app offers the most functionalities?

Mobile-first #neobanks:
1️⃣ #Revolut with 794 functionalities;
2️⃣ #Monzo with 377.#Banks:
1️⃣ #Barclays with 491 functionalities;
2️⃣ Lloyds with 487.@Scientia_eu v/@FinTech_Futures: https://t.co/tSkfOurtGr #DigitalBanking pic.twitter.com/xPVZPHVXjK

— Urs Bolt | ti&m 🇨🇭 (@UrsBolt) November 11, 2020
Username: Urs Bolt Twitter handle: @UrsBolt
Retweets: 25
Likes: 50
4. Xavier Gomez's tweet on digital banks using social media to attract customers
Xavier Gomez, founder of INVYO, a financial service company, shared an article on how fintech firms including Monzo, Revolut are using Instagram, YouTube, Snapchat and TikTok to build market share and online customers. The article noted that social media accounts are of little help to fintech firms.
Ellie Austin-Williams, a finance blogger, suggested that Instagram posts are less beneficial to fintech firms, as people do not believe irrelevant influencers on finance. She blames fintech firms for focusing on reach rather than relevance. Ellie noted that generalist agencies must select the influencers, who use, understand and are able to explain the endorsed services.
The "Fin-influencer" boom: Why #Instagram & #TikTok are the new battlegrounds for #digital #banks https://t.co/t433muBlVO #fintech #influencers @psb_dc @sbmeunier @JimMarous @SpirosMargaris @DeepLearn007 @TheRudinGroup @efipm @Nicochan33 @ShiCooks @jblefevre60 @Paula_Piccard pic.twitter.com/ZMu3tZ0YRv

— Xavier Gomez (@Xbond49) November 9, 2020
Username: Xavier Gomez Twitter handle: @Xbond49
Retweets: 24
Likes: 49
5. Jim Marous's tweet on digital banking champion
Jim Marous, host and co-publisher at The Financial Brand, an online platform focused on retail banking industry, shared an article on the qualities of a digital banking champion. The article detailed that 81% of digital banking champions were incumbent banks rather than fintech or challenger banks.
Incumbent banks can transform into digital banking champion by utilising the opportunity to become a digital bank and delivering an exceptional digital customer experience by using data, analytics and technology. By following these steps, incumbent banks can outperform their peers in terms of revenue growth, customer satisfaction and efficiency.
The Qualities of a Digital Banking Championhttps://t.co/ijPC2kYwbk#banking #fintech #DigitalTransformation #digital #AI #finserv @BrettKing @rshevlin @SpirosMargaris @jblefevre60 @MarshaCollier @antgrasso @ipfconline1 @DeloitteUS @cgledhill @guzmand @TamaraMcCleary @psb_dc pic.twitter.com/EhLXwJ2Tqo

— Jim Marous 💯 (@JimMarous) November 9, 2020
Username: Jim Marous Twitter handle: @JimMarous
Retweets: 24
Likes: 44
6. Efi Pylarinou's tweet on Goldman Sachs' cloud-native banking service
Efi Pylarinou, co-founder of Daily Fintech Advisers, a management consulting firm, shared an article on investment banking firm Goldman Sachs' entry into transaction banking. The firm has partnered with Volane Tech and developed cloud native transaction banking services for its corporate clients.
The transaction banking services include cash management services for corporates, a market which is estimated to be worth $26bn, and trade finance and securities management. Goldman Sachs is offering the transaction services through its Banking as a Service (BaaS) platform.
I just published

`Goldman Sachs dares to launch a #Cloud-native Transaction #Banking service` https://t.co/e4bY84JWzU @ccalmeja @sytaylor @ShiCooks @JimMarous @Huynguyentrieu @WorldTrendsInfo @rizwanhk @EvanKirstel @Paula_Piccard @psb_dc

— Dr Efi Pylarinou (@efipm) November 12, 2020
Username: Efi Pylarinou Twitter handle: @efipm
Retweets: 23
Likes: 40
7. David M. Brear's tweet on open banking
David M. Brear, CEO of 11:FS, a digital banking firm, tweeted on variable recurring payments (VRPs) and Sweeping. David noted that VRPs and sweeping are game changers for financial services, while being a threat to every incumbent bank business model, other than lending.
VRPs allow authorised payment providers to make payments on the customer's behalf by connecting to customers bank accounts, within agreed conditions and transparency, while sweeping helps customers from interest rates and avoid charges by automatic transfer of funds between two accounts of a customer.
I truly think the conversations this week about Open Banking progression to sweeps and variable recurring payments are a total game changer for financial services, and arguably are a threat to incumbent bank business models for everything other than really lending.

— David M. Brear (@davidbrear) November 12, 2020
Username: David M. Brear Twitter handle: @davidbrear
Retweets: 4
Likes: 40
8. Ron Shevlin's tweet on the impending credit card boom
Ron Shevlin, director of research at Cornerstone Advisors, a financial services company, shared an article on a report from Wall Street Journal on millennials and generation Z preferring credit cards over debit cards.
During the economic uncertainty caused by the pandemic, debit card payments and purchases increased by 23% in the third quarter, which is more than double the pre-pandemic growth rate. Credit card purchases, on the other hand, dropped by 8% as few lenders cut-off the limit of consumers' credit card.
Despite the drop in growth, the projected decline of credit cards is misguided and foolish, the article highlighted. As travel-related spending returns after the pandemic, credit card payments are expected to increase. Another factor that will contribute to rise in credit cards are the unique concepts offered by companies such as linking credit cards to consumers' Apple Pay or Google Pay accounts.
The Impending #CreditCard Boomhttps://t.co/FloJ0YLimJ

New #FintechSnarkTank post#payments @JimMarous @Clagett @KMcDTech @karenmpd @RAlexJimenez @leimer @SpirosMargaris @scott_harkey @dgwbirch @BrettKing @UpgradeCredit @cred

— Ron Shevlin (@rshevlin) November 9, 2020
Username: Ron Shevlin Twitter handle: @rshevlin
Retweets: 14
Likes: 30
9. Elizabeth Lumley's tweet on UK fintech review
Elizabeth Lumley, director of product strategy at VC INNOVATIONS, an innovation services company, shared an article on UK government's fintech strategic review, a six-month independent review of UK's financial technology sector led by Ron Khalifa, former chief executive at WorldPay, a payment processing company.
Innovative business models and emerging technologies of UK fintech sector benefited people and businesses through financial products. The article detailed that the review is aimed at identifying the priorities for regulators, policymakers and industry itself and addressing whether the UK fintech sector has the resources to grow and succeed, while advancing the country's international reputation.
The review will provide recommendations on each work streams including skills and talent, capital funding and investment, national connectivity, policy and regulators, and international attractiveness and competitiveness.
If you still have the Sunday papers lying around. Read abt how UK #FinTech is gearing up for the FinTech Review @raconteur #SundayTimes @StarlingBank @AnneBoden @oaknorthbank @ValKristensen @inchorusgroup @rosie_h_turner @Pleo @jepperindom @JCtheOriginal @getfronted @Broadridge pic.twitter.com/Rnor3vjBru

— Liz Lumley (@LizLum) November 9, 2020
Username: Elizabeth Lumley Twitter handle: @LizLum
Retweets: 11
Likes: 28
10. Spiros Margaris's tweet on China's top fintech firm
Spiros Margaris, a venture capitalist and founder of Margaris Ventures, shared an article on Ant Financial Services, a financial services company, and Tencent Holdings, an investment holding company, competing to become China's top fintech firm.
The article detailed that Ant and Tencent control more than 90% of the electronic payments market in China with a market share of 55.4% and 38.8% respectively, according to iResearch report.
Ant and Tencent recorded monthly active users of 711 million and 800 million, and revenue of $17bn and $12bn respectively, the article highlighted.
The race to be #China's top #fintech #platform:#Ant vs #Tencenthttps://t.co/j5UKWt4oD5 #finserv #insurtech @ritacyliao @TechCrunch @psb_dc @JimMarous @helene_wpli @Xbond49 @cgledhill @Visible_Banking @RAlexJimenez @davidjmaireles @AntonioSelas @FrankJSchwab @jaypalter @efipm pic.twitter.com/JA04AleWWh

— Spiros Margaris (@SpirosMargaris) November 10, 2020
Username: Spiros Margaris Twitter handle: @SpirosMargaris
Retweets: 10
Likes: 23