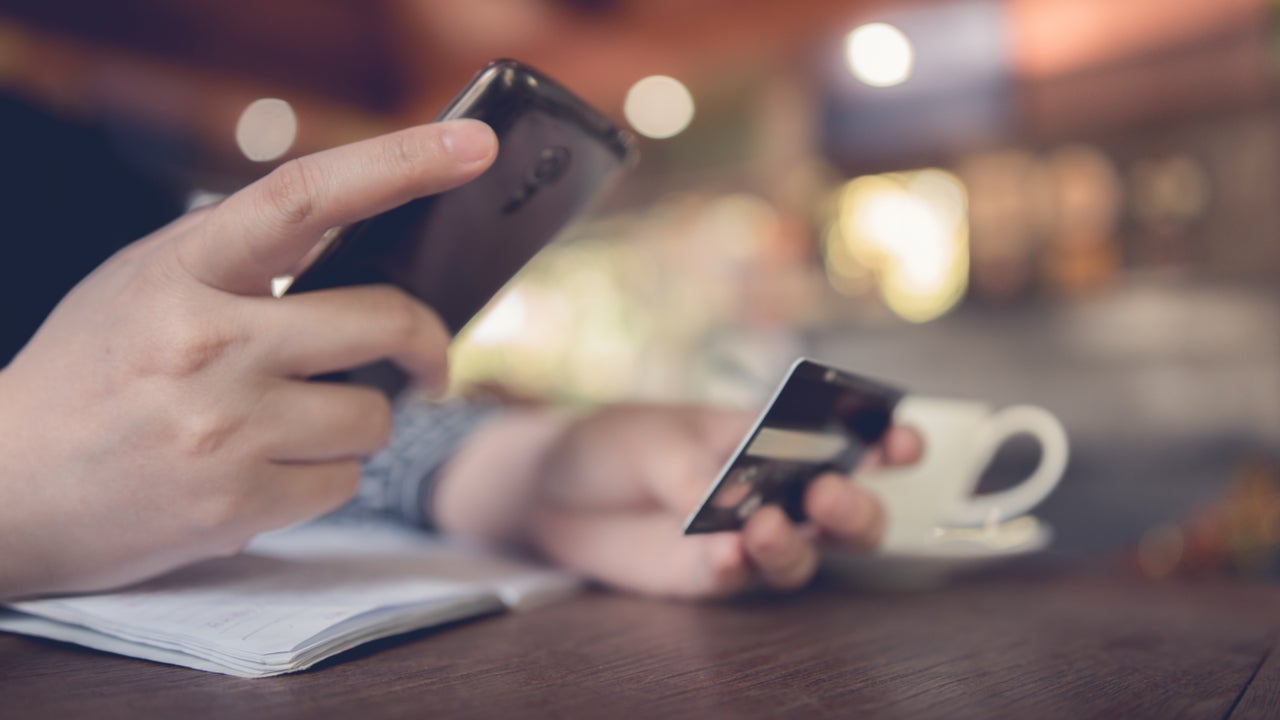 GlobalData research has found the top influencers in fintech based on their performance and engagement online. Using research from GlobalData's Influencer platform, Retail Banker International has named the most influential people in fintech on Twitter during Q3 2020.
Biggest influencers in fintech: The top ten in Q3 2020
Spiros Margaris is the venture capitalist and advisor at Margaris Ventures, a venture capital and private equity firm. He is also a speaker and advisor specialising in sectors such as fintech, artificial intelligence (AI), and blockchain.
Margaris is also the board member for mediastalker, a provider of content security solutions, and serves as senior advisor for various firms including Germany-based fintech companies, Kapilendo AG and moneymeets.
Twitter followers: 103,150
GlobalData influencer score: 100
Giant Tech Firms Could Pose Dangers To Financial System,

Warns House #Fintech #TaskForce Chair https://t.co/wgg55PJlYo #TechGiants @TedKnutsonDC #AI #MachineLearning #ArtificialIntelligence #BigData #payment #COVID19 @RAlexJimenez @leimer @psb_dc @Visible_Banking @amitTwitr pic.twitter.com/4HxaWyToHG

— Spiros Margaris (@SpirosMargaris) September 30, 2020
Marc R Gagné is a technologist specialising in areas such as data privacy, data governance and protection, and information management. He is a contributing writer for Irish Tech News, an online technology information platform and serves as a data protection officer at the financial services firm, Interfirma.
Gagné is also an arbitrator for the Telos Network, a governed blockchain network.
Twitter followers: 74,476
GlobalData influencer score: 72
The Federal Government's inquiry into fintech is looking at how companies use consumer data. The inquiry will examine whether more regulation will be needed as tech companies move into financial services. #FinTech #Datahttps://t.co/W6RHI8mMr0

— Sainty Law (@SaintyLaw) November 11, 2020
Saeed Valadbaygi is a technologist specialising in political economy, democratic institute-building, and technologies. He currently serves as the executive director of the Global Centre of for Risk Innovation (GCIR), a financial services company.
Valadbaygi is also the director of EziFund, a financial services company, and serves as advisory board member of the AI Forum, a research and information forum for the AI community.
Twitter followers: 14,505
GlobalData influencer score: 70
#ArtificialIntelligence in #FinTech Market Size and Forecast (2020-2027) | By Top Leading Players – Google, Microsoft, Salesforce, Ibm, Intel, Amazon Web Services, Complyadvantage – The Daily Chronicle https://t.co/dDExe9tuyf

— Saeed Valadbaygi (@SaeedBaygi) September 8, 2020
Andreas Staub is a fintech expert who has over 15 years of experience in banking and management. He currently serves as head of corporate development and digital transformation at Raiffeisen Switzerland, a banking group based out of Switzerland.
Staub also serves as the managing Partner and chief communication and business development officer at FehrAdvice & Partner AG, a management consulting firm.
Twitter followers: 59,394
GlobalData influencer score: 67
#AI Will Give Rise To #FinTech 2.0 And Longevity Banks#finance #4IR #regtech #Health #WealthManagement @SpirosMargaris @JimMarous @jblefevre60 @Damien_CABADI @psb_dc @ipfconline1 @efipm @floriansemle @luc_schuurmans @Salz_Er @DavidBundiRisk @natashakyphttps://t.co/rXcCAErJGo pic.twitter.com/CSxJ5GVwvG

— Andreas Staub (@andi_staub) September 15, 2020
5. Theodora Lau (@psb_dc)
Theodora Lau is a fintech expert specialising in offering advice to financial and healthcare start-ups. She founded Unconventional Ventures, which provides consultancy services for banking clients, technology firms, and fintech start-ups.
Lau also co-hosts a fintech and innovation podcast called the One Vision, and runs the FinTech Prose, a weekly newsletter on innovation, emerging technology, fintech, and inclusion. She is also the advisor of BOND.AI, an information and technology services company.
Twitter followers: 48,231
GlobalData influencer score: 60
3 Ways That the #Fintech Ecosystem Fell Short in 2020 & How to Move Forward #Longevity #VC #Funding
cc @stessacohen @TheRudinGroup @mi_jim @LexSokolin @AlexH_Johnson @leimer https://t.co/vW6GSjyF7r via @financemagnates @SpirosMargaris @MyKindur @ScarlettSieber @lcdavis1225 pic.twitter.com/UJTnlXCYII

— Theo – 劉䂀曼 (@psb_dc) October 23, 2020
Enrico Molinari is an economics professor and journalist with the Ordine Nazionale Dei Giornalisti, an Italian publication. He is also the innovation manager and digital transformation leader for the Italian government's Riviere di Liguria Chamber of Commerce.
Molinari has been associated with many Italian companies and start-ups, adding value to sectors such as banking, financial services, automotive, and information and communications technology.
Twitter followers: 29,460
GlobalData influencer score: 60
#AI use cases in #fintech @fintechcircle via @enricomolinari #finserv #blockchain #payments @TACHOUHONER @asokan_telecom @EduardoValenteI @Victoryabro @archonsec @BetaMoroney @c4trends @CelineDarnet @Hana_ElSayyed @stanleychen0402 @BViseeon @lyakovet @almacardi @maya_elkhoury pic.twitter.com/fPMfWAKXkS

— 🔛 Enrico Molinari #FinTech #MarTech 🇮🇹🇪🇺🇺🇸 (@enricomolinari) September 5, 2020
Chris Gledhill is an independent fintech consultant, advisor, blogger and writer specialising in emerging technologies such as blockchain, wearables, AI, big data, virtual reality, and deep learning.
Gledhill previously served as the CEO of Secco Aura, a banking company, and as an innovation technologist for the Lloyds Banking Group, a financial services company. He has also served with leading companies including Shell, an oil and gas company, and Accenture, a professional services company.
Twitter followers: 75,109
GlobalData influencer score: 58
Half of #fintech wants to bank the unbanked, the other half wants to unbank the banked 🤷🏻‍♂️ pic.twitter.com/lKlXviMwTe

— Chris Gledhill (@cgledhill) September 30, 2020
8. Bradley Leimer (@leimer)
Bradley Leimer is a fintech expert specialising in areas such as business consulting, non-profit consulting, brand consulting, marketing consulting, and more. He currently serves as the co-founder of Unconventional Ventures, a financial services company providing niche consulting services.
Leimar speaks and writes about technology and banking trends. He also co-hosts the One Vision Rhetoric podcast that focuses on innovation and how emerging world fares in the innovation space.
Twitter followers: 57,989
GlobalData influencer score: 55
Is the future of banking not open but closed? – FinTech Futures https://t.co/sNdHzNwmUk

Thoughtful piece asking very interesting questions about the future business model. Banking will likely a complex mix of both open and closed models for much of the next decade at least. pic.twitter.com/JWLeNlY1J2

— Bradley Leimer (@leimer) September 24, 2020
Sally Eaves is the senior policy advisor of Global Foundation for Cyber Studies and Research, an independent non-profit that focuses on cyber policy challenges and technology issues.
Eaves is also an official member of the Forbes Technology Council that comprises leaders and executives handpicked by the Council's committee. As a member, she contributes to Forbes on various topics including fintech, technology, leadership and more.
Twitter followers: 111,917
GlobalData influencer score: 53
Top 10 #Fintech Trends for 2021#FinancialInclusion #INCLUSIONConf #AI #MachineLearning
cc @SpirosMargaris @ImMBM @floriansemle @davidjmaireles @leimer @stessacohen @richardturrin @Visible_Banking @TheRudinGroup @sallyeaves @efipm https://t.co/NBELbqpI58 via @inclusionconf pic.twitter.com/j3Ik0N3Hxu

— Theo – 劉䂀曼 (@psb_dc) September 25, 2020
10. Sebastien Meunier (@sbmeunier)
Sebastien Meunier is a fintech expert and director of Chappuis Halder & Co., an independent management consulting firm. He specialises in business strategies focused on driving growth and competence in the financial sector by bridging the gaps between business and technology.
Meunier is also associated with The Boston Consulting Group, as a project leader where he handles business development and corporate strategy for the consulting firm.
Twitter followers: 52,897
GlobalData influencer score: 52
The pandemic plutocrats: How Covid is creating new #fintech billionaires#finserv
➡️https://t.co/jnpvzXkqWM pic.twitter.com/m5YMgEN8VQ

— Sebastien Meunier (@sbmeunier) September 25, 2020
Methodology
GlobalData's influencer identification framework identifies influencers based on relevance; size of network, connections and followers; engagement levels with their content and analysis and input from sector experts. Influencers are then evaluated on a series of specific topic-related keywords used over the period and weighted by engagement metrics.