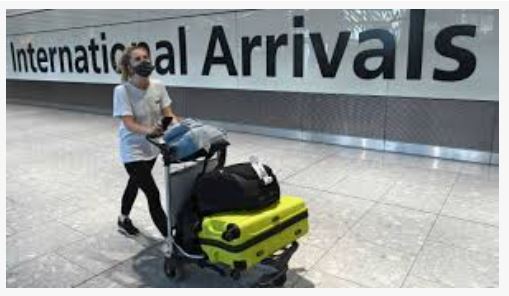 Among the countries reporting a revival in cross-border travel, European destinations ranked first last year, with Spain registering 58,872,000 international arrivals, becoming the most visited country in 2022.
France came in second, with 56,591,000, while the United States trailed slightly behind, with (only) 47,775,000 international travellers arriving there last year, GlobalData analytics shows.
People tired of lockdowns are increasingly choosing to spend their savings on trips. In 2022, tourists spent approximately $572bn in Europe (56.41% of global tourism expenditure), filling up countries' coffers and providing a boon to the travel and hospitality sectors.
However, that is set to change in 2023, as countries in Asia and elsewhere gradually reopen to tourists.
This, in turn, will further hasten the buying of foreign currencies home. Some banks and foreign exchange services have already seen a spike in money being taken out by travellers.
"We are seeing customers taking similar amounts of travel money in cash as pre-pandemic, despite inflationary pressures", says Jason King, chief customer officer at Sainsbury's Bank. "This shows customers are managing to tighter budgets and may also be relying on other forms of payments", he continues.
Travel and the future of cash
In July 2022, the Bank of England carried out a survey in which 27% of people aged 65+ said they preferred paying for goods in cash. That is below pre-pandemic figures, when 38% of the British elderlies chose cash over card transactions.
And while the domestic use of cash is declining, foreign exchanges and consumer banks tap into travellers' dependence on physical money abroad.
In the UK, euros are by far the best-selling foreign currency, followed by the US dollar. Experts say cash will remain popular among those opting for trips abroad.
In an interview for RBI, Richard Wazacz, CEO at Travelex, a provider of foreign exchange services, says he expects his company's earnings to "build on 2022".
"Cash is still the prevalent and most important means of people moving their wealth internationally when they travel", Wazacz notes. "If we look at the demographic trends in the world, the rates at which travel is increasing is much faster than the rate at which cash usage is declining in travel", he adds.
Last year, Travelex continued down the path of recovery from Covid, generating £124m in revenues through the final quarter, £256m more than in 2021. In February, it launched its first wholesale banknotes (WBN) operations in the Middle East, expanding the company's reach across the region.
"To be a provider of wholesale banknotes is a logistics business", Wazacz tells RBI. "It's understanding where you can source banknotes, having the right relationships, understanding how you can move the money around the world most quickly and securely and creating a market for the banknotes you have", Wazacz adds.
Covid-19 has slowly changed the way people view travelling in general. According to a Mastercard survey, 84% of Gen Z and Millennials would rather take a dream vacation than purchase a luxury item in 2023. Nearly 79% of them agree that travel is an important budget priority.
As a result, companies are gradually adapting to market demands; product offerings now include travel cards allowing customers to access multiple currencies in a bid to compete against neobanks.
King from Sainsbury's Bank says his company's prepaid Travel Money Card can hold up to 15 currencies in one card, making it "usable" across multiple jurisdictions worldwide.
"Our travel money bureau holds over 50 currencies, and out of these, the most popular are Euros and US dollars, followed by New Zealand, Australian and Canadian dollars", King tells RBI.
"For those travelling further afield, we are seeing purchases of Thai baht, UAE dirham, Japanese yen and Turkish lira", he continues.
The rising popularity of the Asia-Pacific region
The Asia-Pacific region, which in 2022 saw only $91bn in tourism expenditure, will benefit from a sharp rise in international visits. Countries desperate to attract tourists have started to lift travel bans, with China leading the way.
For that reason, GlobalData analysts reckon tourists will spend $576bn in Asia-Pacific in 2023. The region's global share in international tourism expenditure will rise from just 9.04% in 2022 to 30.26% in 2023.
Graham Morley is the business development manager at Compare Holiday Money, a UK currency supplier. Morley says his company monitors web traffic to determine which currencies customers want or need.
According to him, people have shown increasing interest in the Thai baht and Mexican pesos over the last year.
"This is, of course, a rough guide to destinations, but it is based on the currency pages our website users are clicking on", Morley claims. "The Turkish lira has also become very popular because the exchange rate has increased over three times against the British pound over the last three years due to the Turkish economy".
Growing interest in the Thai baht reflects a broader trend in how much Asian governments invest in tourism. Asia Pacific dominates the global construction project pipeline, with projects valued at $6.15tn, GlobalData's "Construction projects in Travel & Tourism – January 2023" report shows. The report tracks over 16,025 live travel & tourism construction projects with a total value of $12.41tn.
With most construction projects expected to be completed within the next four years, countries like Malaysia, Egypt or Saudi Arabia – where leading project investments are in the works – will soon welcome more tourists from middle- and high-income countries, stimulating cash spending in travel and hospitality.
"Predominantly, it's the emerging markets, where you've got growing middle classes, affluent people. As people become affluent, they travel more. The pace at which people travel in the emerging markets outstrips the declining cash usage on a percentage basis", Wazacz adds.
"In some markets, such as certain South-East Asian markets, cash remains king – nearly two-thirds of point-of-sale payments in Thailand are still made using cash, for example, Even in more developed nations, the majority of transactions are made using cash, such as Japan", Kate Cawood, head of communications at Travelex, tells RBI.
Moreover, Cawood argues, in some countries, people still rely on cash to pay for certain costs or services, including tips or taxi fares.
Therefore, she says, cash usage for cross-border international travel will be the last to decline since travellers using digital payment solutions at home are unsure whether they can do the same abroad.
"This is partly because there is no truly universal digital infrastructure payment system in place yet. In China, for example, WeChat Pay and Alipay are dominant but have no utility internationally. With cash, compatibility and acceptance are guaranteed, and physically having your currency can be useful for budget management too".