The future of the payments industry will be shaped by a range of disruptive themes, with environmental, social and governance (ESG) being one of the themes that will have a significant impact on payments companies. A detailed analysis of the theme, insights into the leading companies, and their thematic and valuation scorecards are included in GlobalData's thematic research report,ESG (Environmental, Social, and Governance) in Financial Services – Thematic Research. Buy the report here.
ESG are the three key factors to consider when measuring the sustainability of a country or company. The global pandemic has arguably done more for ESG awareness than it did for digital adoption. A dual health and economic crisis, in which the fate of individuals was dependent on how other people behaved, created a heightened sense of togetherness. This was visible not only in terms of virus transmission but economically, as banks realised that only by helping customers survive the crisis could they help themselves repair balance sheets.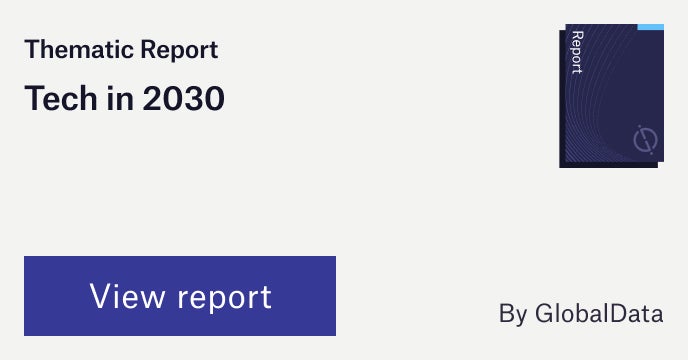 Being forced to shut down huge chunks of the economy reminded everyone that social and environmental factors can directly impact economic growth. So rather than displacing ESG as a key theme, the pandemic has galvanised focus on it as we seek to rebuild better.
However, not all companies are equal when it comes to their capabilities and investments in the key themes that matter most to their industry. Understanding how companies are positioned and ranked in the most important themes can be a key leading indicator of their future earnings potential and relative competitive position.
According to GlobalData's thematic research report, ESG in Financial Services, leading adopters include: Visa, Mastercard, Stripe, Worldline, Monese, JPMorgan Chase, Fiserv, Global Payments and Barclays.
Insights from top ranked companies
Barclays
Barclays has set out its agenda to become net-zero by 2050 and align its financing portfolio with the Paris Climate Agreement. The firm intends to release £100bn of green bonds by 2030. Under a directive led by the UK government, Barclays focused on helping to provide financing for SMEs in response to Covid-19. Barclays has also developed its BlueTrack methodology for assessing how to bring its portfolios in line with the Paris Climate Agreement.
JPMorgan Chase
JPMorgan Chase hired Chuka Umunna, former UK Shadow Business Secretary, to oversee its European ESG advisory efforts. In March 2021, in an effort to reframe its stance towards ESG, JP Morgan announced that it intended to provide financial services up to the sum of $2.5tn to companies and projects tackling climate change and social inequality over the next decade. The bank is aiming to achieve net-zero emissions by 2050 through working with companies to align goals.
To further understand the key themes and technologies disrupting the banking industry, access GlobalData's latest thematic research report on ESG in Financial Services.
Amazon
PayPal
Alphabet
Ant Group
Apple
Klarna
Tencent
Block
Revolut
Klarna
Tencent
Block
Revolut
SumUp
Amex
Samsung Electronics
Meta
JCB
FIS
Discover
Verifone
SecurePay
Danske
WorldRemit
Nets
Wise
MoneyGram
Western Union
Pax Technology
Premium Insights
From
The gold standard of business intelligence.
Blending expert knowledge with cutting-edge technology, GlobalData's unrivalled proprietary data will enable you to decode what's happening in your market. You can make better informed decisions and gain a future-proof advantage over your competitors.