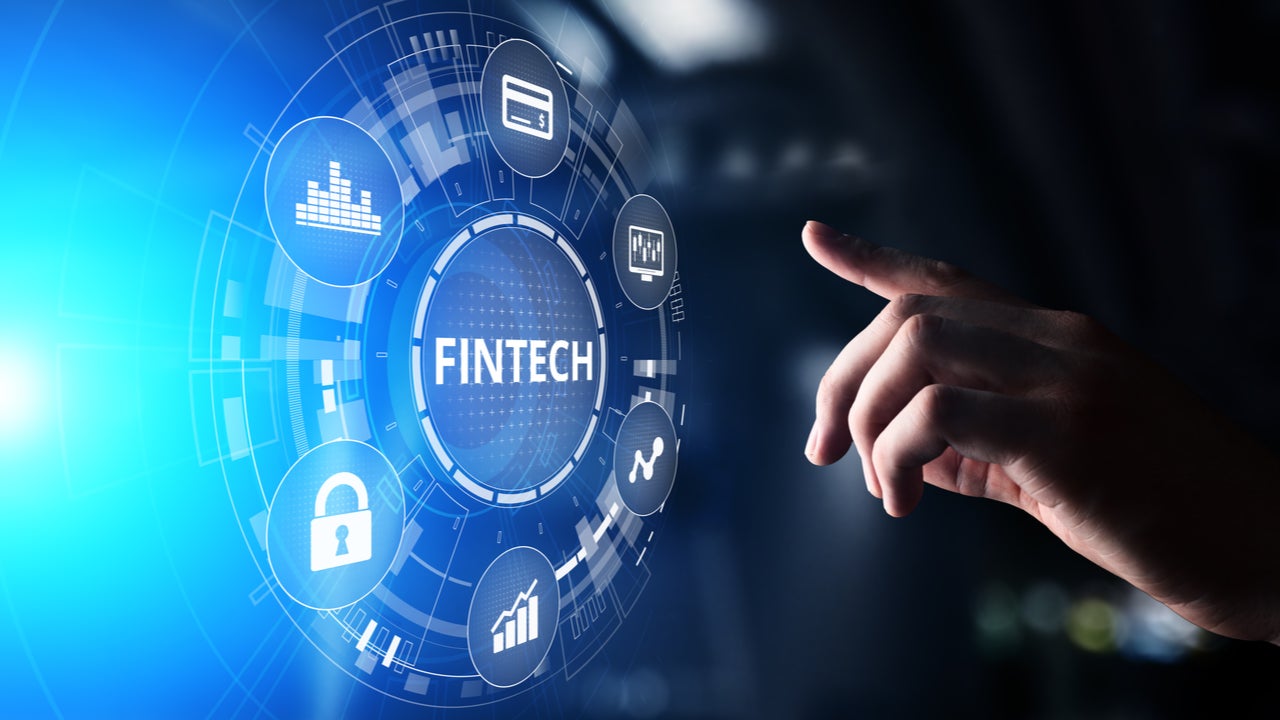 Retail Banker International lists five of the most popular tweets on fintech in Q4 2020 based on data from GlobalData's Influencer Platform. The top tweets were chosen from influencers as tracked by GlobalData's Influencer Platform, which is based on a scientific process that works on pre-defined parameters. Influencers are selected after a deep analysis of the influencer's relevance, network strength, engagement, and leading discussions on new and emerging trends.
Top tweets on fintech in Q4 2020
1. Chris Gledhill's tweet on Google's device lock controller app
Chris Gledhill, a fintech advisor and writer, shared an article on Google's new app designed for creditors and banks. Credit providers of smartphones can remotely lock important functions on Android devices, if outstanding instalments are not cleared within four days of the due date using the device lock controller app.
The app was developed by Safaricom, a Kenya-based mobile network operator, and Google to help the former's Lipa Mdogo Mdogo financing programme, which allows customers to buy Android devices.
Okay this is deeply worrying 😳👉

"if you cannot pay an installment, your credit provider may lock some important functions of your device. And to help them do so, Google released a dedicated app for banks or creditors" https://t.co/jGyWgD5jC2 #fintech pic.twitter.com/s8yrlznN8m

— Chris Gledhill (@cgledhill) November 9, 2020
Username: Chris Gledhill
Twitter handle: @cgledhill
Retweets: 73
Likes: 130
2. Antonio Grasso's tweet on open banking
Antonio Grasso, founder and CEO of Digital Business Innovation, a company that provides digital solutions for businesses, shared an article on the four critical pillars that will speed the adoption of open banking in Financial Services globally. The article detailed how regulatory action, changing consumer behaviour and the innovation and collaboration introduced by fintech companies will provide new benefits to customers and opportunities for the financial services industry through open banking.
The article further detailed why the adoption of opening banking varies widely across markets. For instance, Spain ranks high in sharing its consumer data with Fintech firms, but with its government holding up its regulatory framework has placed it much lower in terms of adoption.
Open banking will change the financial services landscape, but its global acceleration and adoption will be shaped by four critical pillars.

Source @EYnews Link >>> https://t.co/oZSksFSc7x via @antgrasso @antgrasso_IT #OpenBanking #Finserv #Fintech pic.twitter.com/qTAIfBZYF7

— Antonio Grasso (@antgrasso) October 18, 2020
Username: Antonio Grasso
Twitter handle: @antgrasso
Retweets: 79
Likes: 108
3. Ron Shevlin's tweet on PayPal's new service
Ron Shevlin, managing director of fintech research at Cornerstone Advisors, a financial services company, shared an article on PayPal being granted a conditional Bitlicense by the New York State Department of Financial Services (NYDFS). The influencer noted that PayPal's new service is a $50bn stimulus check for bitcoin, thereby allowing users to make retail payments in bitcoin and pay merchants with the currency of their choice.
The article detailed that the new service would allow users to buy, hold and sell cryptocurrency directly within PayPal digital wallet and use cryptocurrencies for purchases at its 26 million merchants.
New #FintechSnarkTank post:#PayPal's New Service Is A $50 Billion Stimulus Check For #Bitcoinhttps://t.co/95oHXPwc7o#cryptocurrency #Square

— Ron Shevlin (@rshevlin) October 25, 2020
Username: Ron Shevlin
Twitter handle: @rshevlin
Retweets: 36
Likes: 71
4. Florian Graillot's tweet on Banking-as-a-Service (BaaS)
Florian Graillot, founding partner of Astorya.vc, a venture capital firm focused on insurance technologies, shared an article on how Baas is helping incumbents become a part of embedded finance, which is being cited as the future of financial services.
Businesses that play in different layers will face different strategy options and challenges. For instance, the social media and mobile payment app, WeChat, will package numerous services and products to embed finance at the point of need.
How Banking-as-a-Service could enable incumbents being part of embedded finance, that might be the future of Financial Services. #FinTech #InsurTech #RegTech pic.twitter.com/tX0kmpD3G9

— Florian Graillot (@FGraillot) October 20, 2020
Username: Florian Graillot
Twitter handle: @FGraillot
Retweets: 37
Likes: 63
5. Theodora Lau's tweet on investing in employee's financial health
Theodora Lau, founder of Unconventional Ventures, a financial services firm, shared an article that details a study commissioned by PayPal's CEO Dan Schulman, to understand how many of his employees were financially strapped.
The study found that in all of its call centres and entry-level employees, almost two-thirds of the employees struggled to make ends meet. Schulman responded to the troubling situation by lowering the cost of healthcare for employees by 60%, giving every worker equity in PayPal, raising salaries, and introducing a financial education programme to encourage savings.
"This idea that making a profit and having a #purpose as a company are at odds with each other is fundamentally wrong."#paypal #finserv #fintech
cc @peggymangot @MaryMWisniewski @stessacohen @ryevenbark @Jane_Barratt @leimer @Karunk https://t.co/T24ZDLAASB via @JeffKauflin

— Theodora (Theo) Lau – 劉䂀曼 (@psb_dc) October 20, 2020
Username: Theodora Lau
Twitter handle: @psb_dc
Retweets: 25
Likes: 62