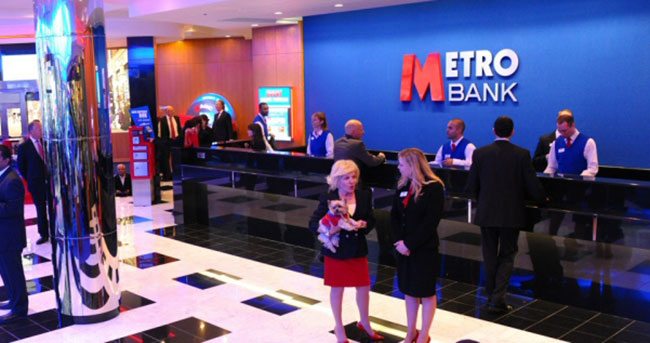 Snapshot for week beginning 31 January. A strategic purchase leads this week's transactions, in a year billed as the year of upswing in banking M&A deals.
The retail banking and lending sector recorded 23 deals during the week. The geographic distribution of the transactions held no surprises: 11 in Asia-Pacific, 8 in North America, and 4 in Europe, with the biggest one, an acquisition, in the UK.
Analysts have predicted a surge in M&A in 2021.
"Banks are sold, not bought, and the many reasons a bank might sell all appear to still be present in 2021," says Robert Klingler, a specialist in M&A banking deals.
But as the pressure to sell builds up, strategic investments become even more critical.
That's why, in the week's most notable deal, Metro Bank buys a loan portfolio to further its strategic objective of growth in consumer loans.
Deal of the week: Metro Bank is buying RateSetter's loan portfolio
Challenger bank Metro Bank said it had acquired a portfolio of loans from peer-to-peer Retail Money Market, or RateSetter, investors for up to £384m.
The exact purchase price is expected to be less as the portfolio would continue to amortise between announcement and expected completion in April, the company said.
The portfolio had an aggregate book value of £384 million as at 29 January, with an average total gross yield of around 8%.
"The addition of this portfolio to our loan book is a further step towards growing our presence in the unsecured lending market," said Metro Bank chief executive Daniel Frumkin.
RateSetter says Metro Bank is purchasing all the loans in the portfolio. This will happen from 2 April 2021. The process is expected to take five days.
What's driving bank M&A this year
A downturn in deals throughout 2020 meant that many banks paused efforts for growth, a position that can only be sustained for so long.
Now, the challenges and changes wrought by the pandemic have a flip side: new opportunities for growth.
Prior to the pandemic, most banking M&A deals were about expanding geographic influence, spotlighting the branch network as the primary driver for growth.
Understandably, deals hit the brakes as the impact of the pandemic became clearer and banks necessarily shifted their resources and operational focus toward a Covid banking response.
The M&A slowdown in 2020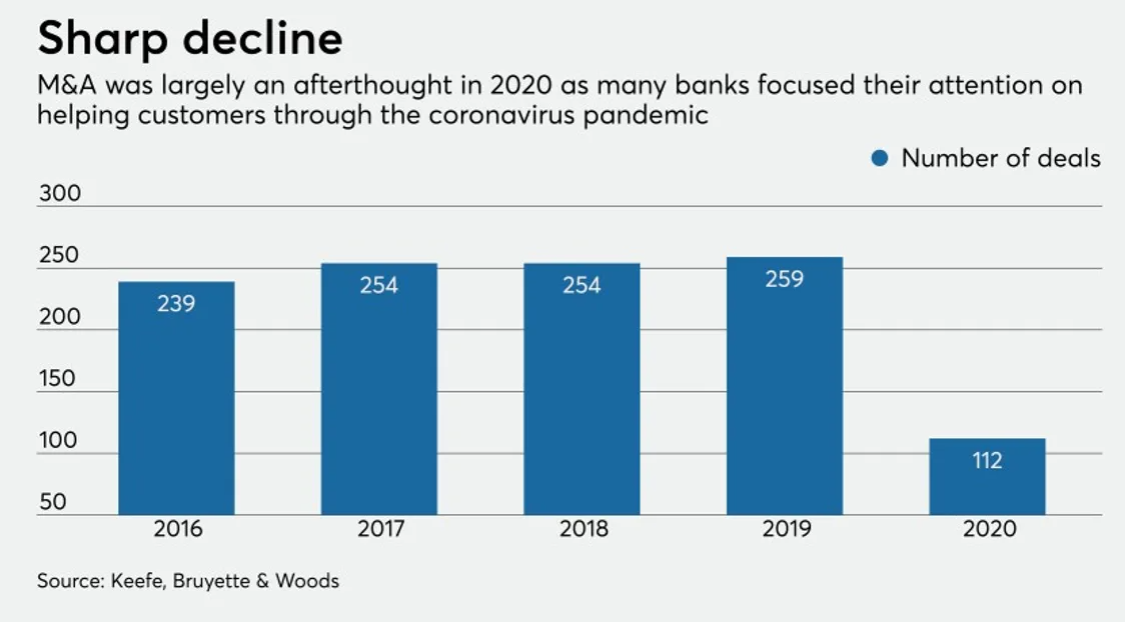 The M&A slowdown, while not unexpected, did have an immense impact on banking's financial outlook for the year.
According to American Banker:
"Only 112 bank mergers were announced in 2020, down 60% from a year earlier and the lowest annual tally in nearly a decade… Several of those that were announced were ultimately terminated after the pandemic hit."
But even as early as late summer, prospects were looking up with mergers and acquisition activity beginning to pick up steam and S&P Global reporting that banks were feeling more "confident and optimistic."
A positive outlook for 2021
Analysts are expecting to see a surge in M&A in 2021, with deals less typical in scale and scope than more straightforward mergers-of- equals or bigger companies swallowing up smaller ones.
As general merger interest ticks upward, a new survey of middle-market companies and private equity firms predicts more robust deal-making, especially in the second half of the year.
Jim Childs, CEO of Citizens M&A Advisory, says "a backlog of pent-up demand" for mergers and acquisitions coupled with "strong valuations" will mean an eagerness to make more deals.
As bankers scrutinise the valuation landscape for their sector, some key drivers for previous M&A surges are also at play now.
Sean Keathley, president and CEO of Adrenaline, says:
"At this point, it's valuations that are holding up banking M&A deals. The dam is just waiting to burst. The desire is certainly there, but banks don't want to sell too low."