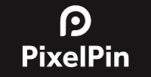 PixelPin
Cloud-Based Cybersecurity Solutions for Financial Organisations
PixelPin is a UK-based cybersecurity company that uses visual, Cloud-based technology to deliver a two-factor authentication solution for businesses and enterprises. It aims to provide customers with a memorable, secure and engaging way to interact with websites and mobile apps.
The company delivers innovative, secure and engaging authentication that allows the consumer to personally interact with websites, mobile applications, and the overall process of data protection. In doing so, it puts an end to weak, alphanumeric passwords that are easily cracked by hackers and cyber criminals.
Global authentication solutions
PixelPin's solution scales globally and can be used for any industry with a log in platform.
The end-user chooses their favourite photo and selects four points consecutively to log in, presenting an omnichannel, secure and easy-to-use platform with no language barriers.
For this reason, PixelPin is disrupting the authentication market and has gained a significant amount of traction and investment, enabling the company to grow extensively.
Highly protected single authentication services
PixelPin provides businesses with a secure single sign-on authentication service with a two-factor option for high-value transactions.
The news is full of data breaches and compromised passwords, so safer authentication enables continued growth of e-commerce and protection of financial accounts and information.
Current solutions are failing to properly protecting personal and financial information, and / or have a negative user experience. Authentication is a major friction point among customers and the company's approach can make authentication personal and fun.
PixelPin features security controls, ease-of-use, reliability and speed, as well as eliminates the traditional alphanumeric password by using a patented picture-based approach with users able to choose a personal image and a four pass-point sequence.
Cloud-based security measures for minimal disruption
PixelPin is a Cloud-based service that allows the user to input their four pass points on mobiles, tablets or the web.
In most scenarios, all security processing is performed in the server to minimise the attack vector of PixelPin at the client-end. This should be compared with other solutions that try and utilise client-side security, removing the need for passwords to be sent to the server but introducing other attack vectors in the process such as the client being a completely uncontrollable environment.
PixelPin is a complete software solution and does not require a keyboard to enter complex passwords and codes. It is implemented using OAuth2 and OpenID Connect for web implementations, and through a bespoke encrypted communication protocol for native iOS and Android implementations.
The technology has been developed by a team with a strong security and defence background.
About PixelPin
PixelPin now have offices in Cheltenham (the hub for Cyber Security in the UK), London and New York and is set to be expanding globally to Asia in the coming months, but also on Europe, United Stated and Latin America by the end of the year.
The company was founded in July 2012 by inventor Brian Taylor and CEO Geoff Anderson. Between them, they have more than 30 years' experience of managing complex systems in the defence and security markets.