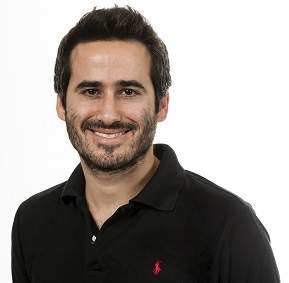 PayKey provides peer-to-peer (P2P) payment options for banking customers while they are engaged in social interactions.
The company partners with a wide range of global financial institutions such as BBVA, Citi, Intesa, Commerzbank, Mastercard, Santander, Westpac and UOB.
Innovative and efficient peer-to-peer payments via social messaging
PayKey simplifies everyday banking, as users perform secure and instantaneous P2P money transfers while chatting with friends and family on any social and messaging apps such as Facebook Messenger, WhatsApp, and Twitter.
Making payments from the app simplifies the transaction process, without needing to share the recipient's bank account.
Unique keyboard technology for social payments
PayKey's unique, patent-pending Mobile Payment Keyboard seamlessly integrates with any mobile banking application to enable users to make a money transfer without needing to interrupt their social interaction and switch to a different app.
The company's solution maintains bank authentication without compromising security, and there is no backend integration required.
Benefits of P2P transactions for banks and their customers
With PayKey, banks can regain P2P transactions that are now lost to digital wallets and dedicated solutions.
Implementing PayKey helps to position any bank as an innovation leader and first to market with social payments. The solution also serves as a strategic driver for promoting mobile banking services and increasing customer retention.
For bank customers, everyday banking becomes frictionless and simple. Users enjoy trusted, instantaneous money transfer capabilities from within any social platform. There is no need to open a dedicated app to transfer money to family and friends, as one payment button supports all apps.
Banking solutions for the millennial market
Millennials have grown up experiencing a digital age characterised by smartphones, social media and instant access to information and services. As a result, this particular generation has come to expect an unprecedented level of convenience in every aspect of their lives. This includes banking.
Demanding instant, seamless and contextual money transfer experiences, millennials are now beginning to drive massive changes in the way they transfer money.
According to business insider intelligence forecasts, mobile P2P payments are predicted to reach $174bn or 30% of total P2P payment volume by 2020, marking an increase from $5.6bn in 2014.
With the proliferation of new financial technologies in recent years, banks are on the lookout for smart solutions that will appeal to Millennial lifestyles.
About PayKey
Founded in 2015 by Daniel Peled and Offer Markovich, PayKey is recognised by leading organisations.
From inception, the company earned the title of 'Most Visionary Social Media Solution' at the Citi Mobile Challenge EMEA and has since won several awards and competitions, including the BBVA Open Talents Special Wired Money Award, Bank Innovation, and the Temenos Innovation Jam. The company was also recently selected as one of the top 50 financial technologies (Fintechs) in Europe.