Cloud Lending is the technology of choice for financial institutions leading the next-generation lending and leasing applications.
Through our integrated, front-to-end lending platform, we offer an innovative solution for banks, lessors, and alternative finance and marketplace platforms.
Our platform enables finance institutions (FIs) to expedite loan processing, streamline the borrower experience and increase application volumes, as well as reduce operational inefficiencies through automation and configuration. We also provide solutions for commercial, small business, consumer loans, and equipment leasing applications.
Unique lending platform for financial institutions
Cloud Lending excels by providing a differentiated borrower and agent experience. Not only do clients' customers require a great experience, so do staff in order to provide exceptional customer service.
As our solution is the only front-to-end platform built natively to Salesforce, we deliver the agility, automation, security, and leverage that only software as a service (SaaS) can provide. Unlike legacy providers, we are committed to removing the barriers to digital transformations.
With a long history in the alternative lending space, Cloud Lending was founded on the principle of empowering transformation. It is the reason that our technology is driving the process innovation for some of the largest FIs in the world.
We have developed a clear point of view on how to provide the right people, process and technology to deliver the digital transformation that FIs are looking for.
Web-enabled applications for lenders
As the only full lifecycle front-to-end platform, Cloud Lending supports the borrowing experience from an application and decision-making, servicing and collections.
We offer the capability to provide an online application. This essentially becomes the online presence of the FI-followed by origination and underwriting, then servicing.
If the asset becomes non-performing, Cloud Lending has an application that can be used for collecting on such assets. Our platform is outlined with our front-end digital engagement product in CL Portal, origination and underwriting in CL Originate, servicing in CL Loan or CL Lease, and collections in CL Collections.
Innovative, multi-module platform for borrowing applications
The Cloud Lending platform consists of:
CL Portal™: a borrower portal that allows lenders to customise the borrower user interface, streamline lending activities and provide an omnichannel experience
CL Originate™: an underwriting platform for high-growth financial services. Cost-effective and agile, it manages loans, lines of credit and other financing arrangements. It also converts applications into contracts for servicing
CL Loan™: enables lenders to organises loans, lines of credit and other financing arrangements via one end-to-end lending application platform. It also manages portfolios, drives transaction volume and reduces time to market for new product development
CL Collections™: an advanced solution that enables lenders to simplify cross-channel customer interactions; decrease technical, operational and servicing costs; and define and automate collection processes
CL Lease™: enables lessors to efficiently manage equipment leases throughout the product lifecycle, as well as seamlessly manage assets, contracts and customers. It can be integrated with a current origination platform or the CL Originate platform
CL Marketplace™ manages entire loan cycles from origination, loan grading and marketplace funding to fractional investing and payments. It automates investments across multiple borrowers on loan grade exposure limits
About Cloud Lending
A Q2 company, Cloud Lending's industry experts in Cloud-based technology result in high customer satisfaction, a configurable and scalable platform. In addition to a supportive approach that is proven, global and driven by user experience.
Our long-lasting relationships with employees and customers is represented through a number of awards, including Best Places to work in Austin eight years in a row, 2018 FinTech BreakThrough Award for Best Business Lending Platform, 2018 Red Herring 100 Winner in North American, and 2018 Red Herring 100 Winner International.
We have also won a Comparably Award for Best CEO for Women and Best CEO for Diversity, 2018 Industry Awards Finalist LendIt, APAC CIO Top 25 FinTech Companies 2017, and 10 Best Performing Salesforce Solution Providers 2017.
Q2 purpose-built solutions deliver a consistent user experience across digital channels and drive the success of our customers by extending their local brands. This enables improved account holder retention and creates incremental sales opportunities.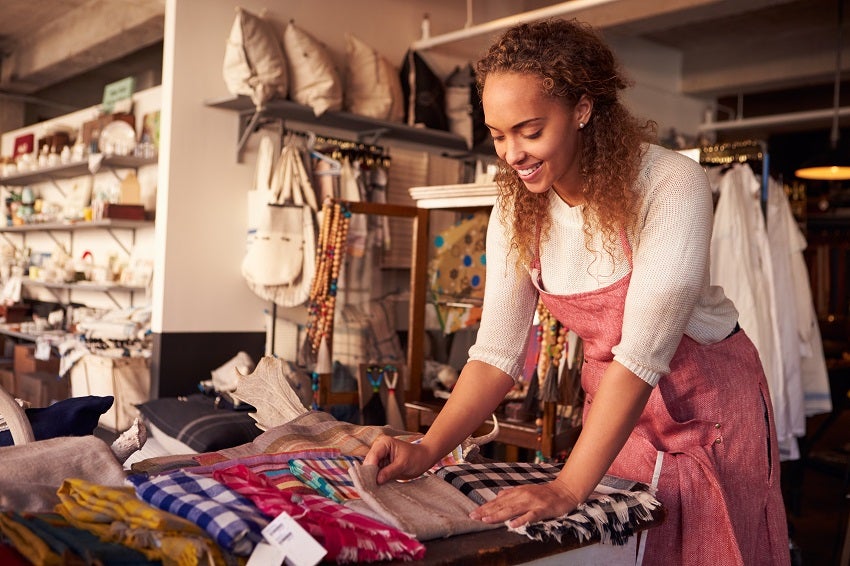 There is nothing small about small business. There are 28.8 million small business in the United States, and small businesses...