Apply Financial is a global leader in verifying global bank payments.
Since its inception in 2010, the company's client base has grown to 700 global organisations that include banks, foreign exchange companies and corporate clients.
As well as working with technology partners such as BottomLine, Payonomy and Temenos, Apply Financial oversees the payment process and ensures that the person inputting a payment only enters the correct information.
Our Validate solution gives banking clients the ability to provide their customers with a seamless payment cleansing experience, ensuring faster, error-free transactions. The solution also proactively keeps beneficiary details clean for transfers, direct debits (DDs), payment files and mobile payments, saving clients time and money.
Resolving failed bank payments
By checking payments on entry allows our customers to digitally send global bank payments without any manual intervention, Apply Financial ensures the payment is completed through straight through processing (STP). As a result, our customers no longer have to deal with failed and returned payments, nor the time, cost and hassle of resolving problem transactions.
Two main reasons why a bank payment fails is either someone 'fat fingering' inputting the wrong information or using out-of-date bank information (data). Funds will reach their intended recipient on time provided that checks are performed to ensure that only accurate bank details are entered with the correct supporting information such as transaction purpose codes for certain countries, making sure that bank holidays or weekends do not affect the payment dates, and other important information points.
A failed payment costs on average around £50 to correct, which can mount up considerably but it can also damage the company-client relationship if the intended recipient does not receive their payment on time.
How we ensure global bank payments are correct
Apply Financial's solutions, Validate and Validate Data Manager, can be accessed as application programming interfaces (APIs) and online browsers.
They are Cloud-based and are a combination of global payment reference data, algorithms and web service functions to deliver a complete solution. They reduce the time and cost of making digital bank payments while improving the customer experience.
This is achieved by guiding the customer to only input the correct payment details. For banks, this means they know the payment will be processed and reach the recipient on-time without any manual intervention, saving time and money. For businesses or individuals making the transaction, they know that the payment will not bounce, they will not receive bank charges, and funds will reach their intended recipient on time.
Compliant with payment regulations and bank changes
Validate's global payments reference data is updated on a daily basis.
We only get our data and rules from official sources, so our customers no longer have to deal with the overhead of daily data gathering, payment rule updates and compliance when Validate maintains all these from official sources around the globe.
About Apply Financial
Apply Financial's management team comprises global payments solutions experts with more than 80 years of combined experience.
Our client base includes 700 companies, including HSBC, Barclays, Currencies Direct, Caxton, EasyJet and Ineos.
Our aim is to provide the best payments validation solutions to both financial institutions and corporates. We use the Cloud and APIs to remove the need to:
Gather and maintain large amounts of global reference data
Maintain and update account structure rules for more than 170 countries worldwide
Worry about compliance, or
Deal with failed payments and associated costs
We are passionate about ensuring our customers have the best global payment validation solution that is simple and easy to deploy.
Client testimonials
Caxton FX CEO Rupert Lee-Browne said: "Apply Financials' Validate API solution helps us give our clients a seamless payment experience and keeps payment errors to a minimum."
Franx an ABN Company CEO Hatim Chebti said: "We saw the immediate benefit of Apply's Validate API and how easy it was to integrate into our digital platform. Franx provides clients with a superior, cost-efficient experience when making FX and international payments.
"We selected this world-class validation solution because it enables intelligent, integrated and seamless processes for businesses around FX and international payments. Validate API fits our business now and will scale with our business. Our clients will benefit from seamless transactions because we are using the Validate API. Apply Financial have been great to work with and have enabled us to go live with the Validate API painlessly and as part of a rapid rollout."
Bottomline Technologies said: "As a leading FinTech solutions provider, Bottomline shares the same goals as Apply when managing business-critical transactions:
Improving STP rates
Reducing costs by removing unnecessary human intervention
Minimising payment errors in general
"All of which contribute to a vastly improved customer service. In everything we do, we think long and hard about how we want to grow and who we want to partner with. We're always looking for new and creative ways to improve the product and service offerings we have. Our partnership with Apply Financial allows us to do just that."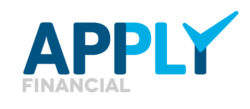 "Measure twice, cut once." It's an English proverb we've all heard before, usually in a context other than woodworking. Its...
Apply Financial
The Studio
67 Ormond Crescent
Hampton
Middlesex
TW12 2TQ
UK
+44 333 012 4618
+44 7802 514502