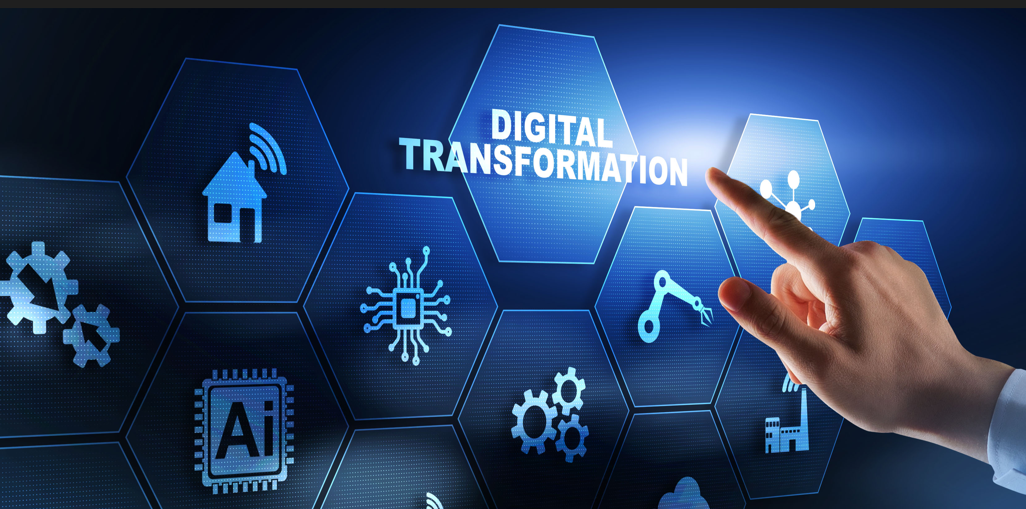 Legacy banks' customers are demanding sophisticated and secure digital experiences, so offering basic online products and services is no longer an option.
Research suggests that consumers prefer online and mobile services as their go-to for banking. Many others are even keen on the concept of accessing AI-assisted systems to manage their money.
It doesn't seem too long ago that customers of traditional banks were resistant to such change, railing against branch closures and wary of online accounts. That's still true for some customer segments today, but the overwhelming trend is an irreversible drive to digital banking.
This revolution gathered pace when a covey of challenger banks including Starling and Monzo opened their virtual doors during the past decade. They cut the stuffiness of legacy banks by offering a leaner service, starting with tech-supported onboarding processes, and continuing with customer care that uses video calls and image recognition for account management.
Their agility made legacy banking seem cumbersome. In response, the established players have turned to digital transformation projects to keep pace – though most are quick to recognise the sheer scale of the task before them, not least with legacy platforms and systems adding complexity.
Share a wealth of knowledge from the start
Banks that were quick off the mark to embrace digital transformation will already have modern, cloud-based digital infrastructure in place. That puts them on a firm footing to continue innovating, with the power to introduce new technologies to their business. They can also improve digital services for their customers more easily.
Legacy banks that are yet to make the leap to heavily online products and services observe with jealousy the nimble challengers that are sucking up market share.
Digital transformation is therefore essential in a world where most customers go online for products and services. But it comes with many considerations for banking service providers.
One significant challenge is the requirement for careful analysis and unified thinking before beginning the transition from analogue to digital systems. It's essential prior to a single line of code being crafted for a wide team of stakeholders to evaluate the reasons behind the transformation and its intended purpose.
That means asking questions such as:
Who are we building these services for?
What ages and demographics are our core audiences?
How do our customers feel about digital?
The answers will help to shape the new digital strategy, and allow leaders to focus on delivering the most sought-after services online, while also planning longer-term aspects of transformation.
Understanding digital transformation capacity and capability
It's not enough to simply assume that transferring regular operational practices to a digital platform will work seamlessly.
Delivering effectively means considering your company's IT and digital teams' size and capabilities. It's crucial to define the scope appropriately and avoid taking on more than can be handled.
Additionally, careful thought must be given to the resources needed to maintain the new digital infrastructure and platforms, providing constant systems support and robust cybersecurity measures to ensure the digital platform's success.
It's a common practice among large enterprises that require a complex and secure digital infrastructure to deliver effective digital services to their customers, to appoint a digital partner for their tech-led transformation. This gives a company's CTO and internal teams peace of mind due to having seasoned experts on the team. Their experience means they will have delivered digital transformation for similar organisations, knowing the ins and outs of what is often a painstaking project.
Profit from transformation with an agile approach
One way digital leaders can ensure clarity among IT teams and the wider company leadership is to emphasise that digital platforms are not merely projects; they are products, and they require ongoing dedication in terms of time, care and maintenance.
Agile development has become the de facto framework to follow. It is a collaborative, iterative approach to software development that inputs customer feedback, with an output of constant iteration. Software updates are developed and delivered frequently, yet consistently, as the bank adapts to changing customer and regulatory requirements.
An agile approach to digital transformation is crucial because the team at the sharp end of change will likely encounter multiple challenges that are stunting innovation and growth at their organisation. Some of the most common issues include:
The expense of replacing or upgrading legacy technology
Capacity and capability of in-house IT and web development teams is too stretched to implement the digital strategy effectively
Digital leaders struggle to get buy-in for their vision if the company lacks a strong culture of innovation
Timetables for digitisation of analogue products and services hampers true speed to market
Quantifiable results and ROI from digital transformation can take months, even years, to transpire
Agile development enables smart and flexible allocation of insight and resource, helping legacy banks simultaneously – and successfully – deal with these multiple challenges.
Apply a measure of success to digital change
By employing agile methodologies to digital transformations, legacy banks can drive positive outcomes and achieve key performance indicators that include cost reduction, accelerated product release and – most importantly to the outside world – enhanced customer experience.
That means ascribing metrics specific to the agile process to measure progress in areas that must be modernised.
These metrics often include aspects such as: measuring progress achieved; having a clear understanding of task completion; evaluating time taken from initial product concept to market launch; and real-time feedback to assess customer satisfaction – for everything from user journeys to granular details, such as reaction to on-site fonts, imagery and accessibility.
The beauty of digital for businesses is the visibility it provides in real-time. Organisations that can continuously access and analyse these metrics will benefit from ongoing insights into aspects of productivity, quality and customer satisfaction that tie back directly to digital transformation strategy. Learnings will come thick and fast. These can be fed into development, creating an even better digital experience for customers.
Going fully digital offers immense benefits to the banking industry, and to legacy institutions in particular as they seek to move ahead of the curve. When carefully planned and implemented, transformation of products and services will provide the power to track successes and shortcomings in real-time, enhance customer experiences, and shore up market share against rival financial services players.
Martin Ward is Head of Engineering at MMT