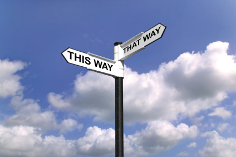 In an era in which consumers are craving greater transparency in financial services, California-headquartered regional lender Union Bank has upped the ante considerably and likely reduced its operating expense in the offing. Charles Davis reports on Union Bank's launch in the fourth quarter of 2012 of Banking by Design
Banking by Design is, says San-Francisco-based Union Bank, an attempt to offer its customers an innovative way of banking, that allows clients the choice to design their own checking account.
Rather than simply unveil its pricing for retail banking products, the bank decided to turn the reins over to the consumer entirely, creating an a la carte product set. The new account, dubbed Banking by Design, allows customers to unbundle banking services, designing the account that meets their specific needs and paying per service.
Maha Madain, senior vice president and head of consumer deposits at Union Bank, was the chief designer of Banking By Design. She says that early consumer response has been positive, and that the idea was driven by the bank's customer research efforts and consumer feedback.
"Banking by Design was created in direct response to consumer research and demand for more control and transparency in banking," Madain says. "It addresses the way consumers live their lives – they want a true value exchange and don't want to pay for items and services they don't need or want as part of a bundled product."
The product takes all of the retail banking services and features currently available to customers and breaks them down, one by done, listing a price for each (many are free, though).
The base cost for a Banking by Design account is $3 a month, but that fee is waived if the customer makes one direct deposit of $250 or more each statement period.
Debit and credit card usage, online banking, online statements, mobile banking and email and text alerts also are available at no charge. So a basic checking account where customers write checks and make deposits is free, if they have direct deposit. A savings account will cost customers $1.50 a month.
Online bill pay is $1.50 a month, although that cost is waived through 2013. A long list of other banking services, from paper statements, unlimited cheques, incoming wire transfers, money orders, traveler's checks and cashier's checks – is $1 a month.
The only thing that triggers a higher fee is a safe deposit box ($2 monthly) and non-Union Bank ATM transactions after the first two free ones per statement period.
Consumers, including current Union Bank consumers, can go to bankingbydesign.com and build their own account, then head to a branch or call to open the account just as they designed it.
Online activation of Banking by Design accounts is slated to go live in the first quarter of 2013 as well. The online interface presents potential customers with a grid of various selections and automatically totals the monthly cost as more are chosen.
Madain says Banking by Design taps into several powerful trends influencing consumer behavior: transparency, choice and personalisation.
"This is the kind of customer service banking customers will come to expect in the future," Madain says. "Banking By Design's innovation builds on the idea that today's consumer expects the ability to customise and personalise the products and services that are important to them."
Madain adds that today's customers expect to be able to build their own solutions with the help of the bank and bristle at paying hidden fees for bank services they never use.
"It's a step in what will become a cultural shift by banks to adapt our business offerings to suit the customer's highly individualized needs," Madain says.
That shift quickly is becoming a key marketing message for Union Bank. In support of the launch of Banking by Design, Union Bank is debuting a new advertising campaign, and will also be adding an interactive viral component that allows users to create a Banking By Design commercial with an opportunity for their commercial to air on television in 2013.
It is reflective of not only consumer pressure to become more transparent, but illustrative of the recognition that not everyone needs the same bundles package of services.
Banking by Design allows more remote banking customers to go all-electronic and save money by doing so, rewarding those customers that cost the bank less money to keep on the books. If you must write cheques, then you pay a bit more for the privilege.
While customers are not going to choose all of the services listed in the Banking By Design tool, those who select, say, traveller's checks, can do for the month they are planning a big trip, then "turn off" that service after they return. Such responsiveness is virtually unheard of in financial services and represents a sea change in product design.
Madain says that Union Bank spent a lot of time researching the various pricing components, as all were previously bundled into other accounts. In most cases, the Banking by Design cost is at a discounted rate, particularly for the electronic banking products the bank wants to encourage consumers to use. That explains the fee waiver in exchange for a direct deposit, as the bank knows that a monthly paycheck deposited electronically is the basis for all future relationships with the household.
Thus far, Madain says that consumer choice reflects about what the bank figured after its lengthy research effort.
"Many consumers are choosing options such as unlimited check supply, paper statements and online bill pay," Madain says.
That means they are paying nothing for some bank services but a bit extra for the ones they really want that cost the bank money, such as cheques of any kind. That's a deal a bank will take every day, and if it comes with an opportunity to position the institution as flexible, transparent and consumer-friendly, so much the better.
Union Bank currently operates a US branch network of 402 branches in California, Washington, Oregon, Texas, Illinois, and New York and is the US-based subsidiary of Japanese-headquartered Mitsubishi UFJ.