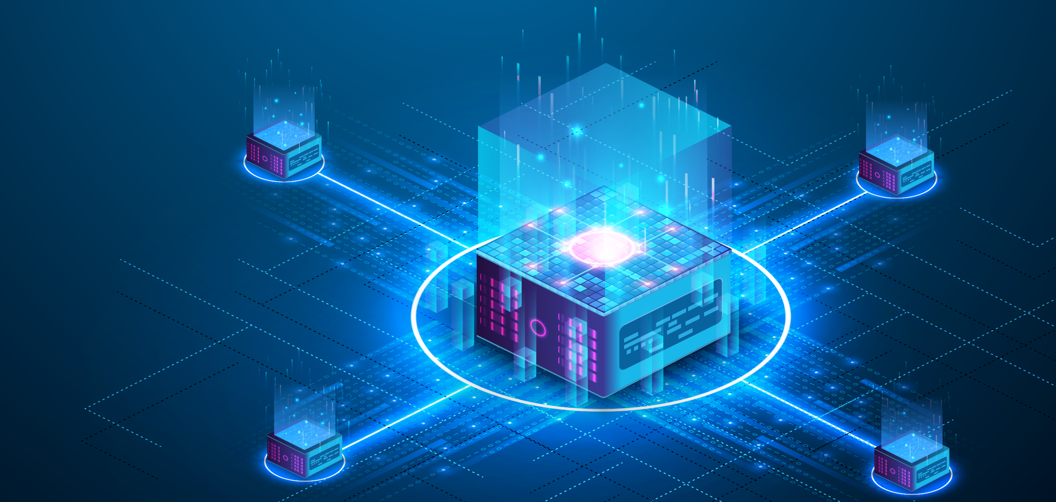 Retail banks are data rich, but many are still not realising the value of their company data. Great ambitions for data initiatives rarely deliver because the data is not trusted, the business user doesn't want to change their existing processes and decision-makers aren't truly incentivised to use it. The whole approach has to change; banks need to start treating data as a product.
What is a data product?
A data product is a set of high-quality and trustworthy data that people across an organisation can readily consume to solve business challenges. It is the best version of data; clean, curated, comprehensive, and continuously updated. And thanks to the alignment with key business entities, a data product moves beyond an ambition for data in the organisation to have a tangible impact on a business outcome.
As a consumer, we understand the concept of a product. In short, it serves a particular purpose. Data products are no different. They go a level deeper than lofty data initiatives to deliver a concrete and recognisable outcome.
Take, for example, a retail bank which needs richer insights into consumer spending so it can improve customer acquisition and retention. A data product with the purpose of combining internal information with external data sources could provide a more complete picture, with machine learning supporting the mastering of these news sources at scale. Which in turn, can inform customer acquisition and retention strategies.
But, before retail banks can reap the multitude of benefits of data products, the development and implementation of a robust data product strategy is a must.
These are five steps to help establish such a strategy.
Identify the business objective
Retail banks first have to determine which business objectives they would like the data product strategy to help the business accomplish. They should begin with a small goal that mirrors the wider business priorities, whether this be increasing customer acquisition or reducing operating costs. Once achieved, the data product strategy should be shared and discussed with all the team members that will be cooperating and working towards its successful implementation, from IT to the leadership team and relevant lines of business leads.
If unsure of where to start, customer data is typically a great focus for retail banks. Utilising customer data products will lead to a mountain of benefits, allowing for more effective targeting and conversion, improved customer journey visibility, and a better customer experience.
Assess your starting position
Once an objective is in place, it's important to assess the bank's ability to execute the data product strategy. This means digging into the details: where is the data, how accurate and complete is it, how often does it get updated, and how well is it integrated across different departments? This assessment will help you allocate resources more efficiently and identify which stakeholders from across the business should be involved in the project.
Articulate issues to fix
There is not a team in the organisation that hasn't got a problem or challenge that couldn't be improved with better insights. And the next step is to define a use case for the data product that overcomes one of these business obstacles – this is critical to ensure the data product meets a real need and doesn't become another data initiative that falls by the wayside.
The ability to define the problem will also help show the potential of data products to the wider organisation because you will be able to clearly articulate what was needed and what was achieved, which in turn will drive an appetite for more projects.
Secure the support you need
Resolving to fix a real business challenge will also support efforts to secure the funding, support and resources for the project. But it also requires a clear and practical roadmap with specific indicators that align with the business goal. Keep this realistic; it is better to promise what you can deliver in the short to medium term, then expand and iterate further after a successful proof of concept.
Start the ball rolling
Armed with the green light and the necessary resources, it's time to get the ball rolling by developing a minimum viable data product (MVDP). To improve its chances of success (adoption being a key indicator of this), bringing in the knowledge and experience of people around the business will be key.
The data product must naturally integrate into existing workflows and there needs to be a strong feedback loop to ensure that future releases genuinely improve the experience for the users and, in turn, value for the business.
Making retail banks' data a tangible asset
Many banks still struggle to translate the value of their vast wealth of data into a tangible asset that delivers against their business objectives. This is because historically data initiatives have been approached with too broad a goal of 'democratising data across the organisation' or 'increasing the speed of decision-making'. While valuable outcomes, not defining a clear business challenge to overcome has meant these projects have struggled to deliver against their ambitions or secure lasting user adoption.
Identifying and resolving a specific obstacle with data changes the story. By implementing a data product strategy, data leaders have a greater opportunity to work with the business and make data work for them.
Suki Dhuphar is Head of EMEA, Tamr