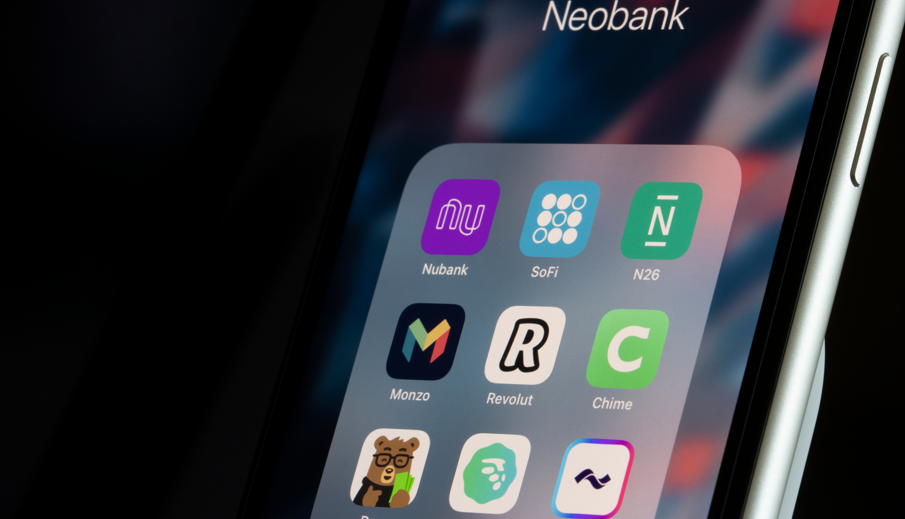 Digital-only neobanks have had mixed success in the UK since their rise to popularity in the mid-2010s. At the time, many commentators were excited by the fresh approach to finance promised by organisations of this classification. Akin to those in the broader tech sector, many companies in this space bred working cultures that diminished the importance of regulations, often framing them as an unnecessary obstacle to growth.
Thankfully, the prominence of this "move fast and break things" mentality is now starting to subside. That's because the recent fall of major fintechs, digital-only neobanks and even traditional financial institutions has once again highlighted the need for regulation to preserve our valuable financial system. Despite incessant preaching about the need for innovation at all costs, we're beginning to see that 'new' doesn't always mean 'better'.
Assessing the impact
During their initial rise to prominence, digital-only neobanks were seen by many as the inevitable replacement for traditional financial institutions. Now, almost a decade on from this first wave, it's fair to say these lofty predictions were a little wide of the mark. While digital-only neobanks have made some in-roads, they remain well behind traditional financial institutions and hybrid challenger banks in terms of mainstream adoption.
To this end, it's believed that the 'Big Four' UK banks still hold well over 50% of customer deposits. This continued dominance persists despite the fact digital-only neobanks have received ample support over the years through government-backed initiatives, such as the Banking Competition Remedies (BCR), which ringfenced money specifically to help neobanks challenge established incumbents across the market.
Is regulation the problem?
Assessing why digital-only neobanks haven't received the uptake many expected is a complicated subject. Some commentators have cited 'inadequate' regulations for contributing to the issue. Previously, Nikolay Storonsky, founder, and CEO of Revolut has claimed that UK regulators' "principle-driven" style has adversely affected the growth of neobanks and stifled their ability to achieve greater adoption levels.
However, since these comments were made, the sector has witnessed the failure of three small- to mid-size US banks, Silicon Valley Bank, Silvergate Bank and Signature Bank. The reverberations from these collapses are still being felt to this day and have highlighted the immense importance of stringent and robust regulations around any financial institution responsible for holding funds for consumers and businesses.
Feeling the consequences
From Silicon Valley Bank not being required to insure balances exceeding $250,000, to Silvergate Bank and Signature Bank overexposing themselves to the volatile cryptocurrency markets, the 2023 banking crisis underlined just how quickly things can go wrong in the financial domain. We've done well to avoid similar issues in the UK so far but can't afford to become complacent around this topic as the consequences are dire.
Right now, with businesses and consumers across the country already stretched thin dealing with inflationary rises and the escalating cost-of-living, it's essential we do all we can to preserve the long-term stability of all financial institutions. Despite what some in the digital-only neo-banking space may want you to believe, this important goal won't be achieved by simply taking the regulatory 'hand brake' off.
Prioritising protection
It's safe to say that people across the UK are increasingly concerned about the security of their savings and the trustworthiness of who they are partnering with. Rather than looking for more leniency from regulators, digital-only neobanks would be better served shifting their attention towards addressing these issues. Ultimately, now is the time for those in the field to realign their focus to better suit the difficult times we're living through.
Put simply, personal and business banking customers are no longer charmed by the cavalier approach to financial responsibility shown by digital-only neobanks during their initial rise. Instead, people want organisations of this nature to concentrate on prioritising the development of personalised and relevant financial solutions, which help them to deal with the economic realities of 2023 more effectively.
The wisdom of age
It's here where traditional financial institutions and hybrid challenger banks have really excelled in the past few years. Traditional financial institutions are more likely to rank product-focused endeavours when looking to serve customers. By contrast, digital-only neobanks tend to value other concepts, such as engagement. Almost a decade on, it's clear that customers prefer the former approach here.
Sadly, despite a decade of fintech innovation, there's still a lack of solutions designed to address these challenges. Whether it's helping small-to-medium sized enterprises (SMEs) get paid in a timely manner, or helping personal banking customers navigate rising inflation, the field is full of challenges that digital-only neobanks could make their own, which in turn, could help them to engender a second wave of mainstream adoption.
Finding the right approach
However, none of this will happen if digital-only neobanks continue to perceive regulations as a hinderance to their development. This unfortunate view is as short-sighted as it is out-of-touch, especially in the wake of the events from the past year, and flies in the face of what business and personal banking customers truly desire from their banking partners in 2023. The quicker those in the field can move on from it, the better it will be.
In doing so, those in the space would be well-placed to follow the lead of traditional financial institutions and hybrid challenger banks that are furthering the adoption of technologies, such as BankiFi's 'Pay and Get Paid' solution, which address the real challenges faced by individuals across the UK today. By doing this, digital-only neobanks can overcome this difficult moment in their journey and continue to thrive.
Mark Hartley is CEO and Founder of BankiFi