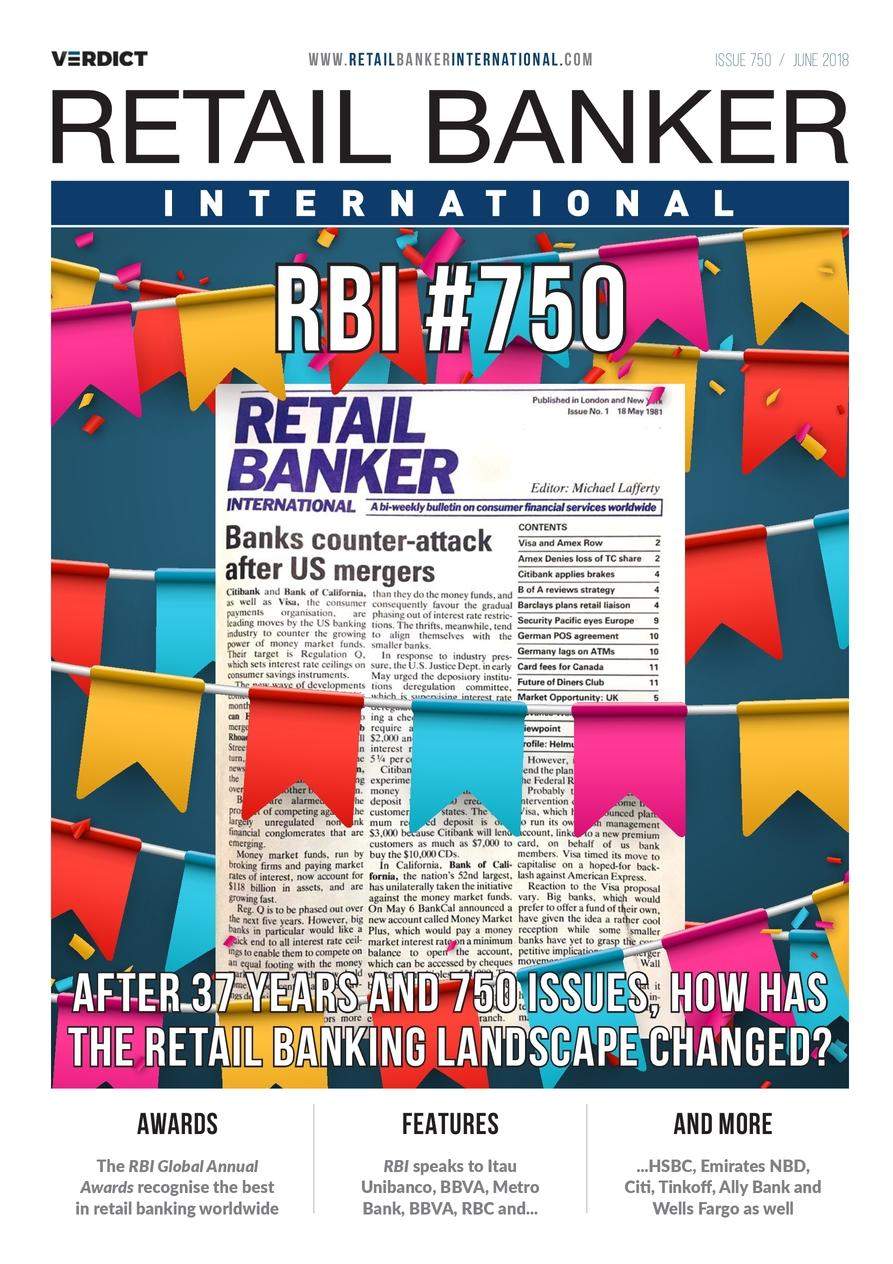 Since Retail Banker International's first issue back in May 1981 there have been significant changes in Retail Banking globally, along with familiar themes still on the agendas of leaders.
The evolution of channels has undoubtedly been large, highlighted by our branch network table, whereas talk off the need for challengers & greater competition remains. In our 750th edition we take a brief look back to draw comparisons against the industry 37 years ago, but as always speak with the key stakeholders in Retail Banking's future.
Eleven Retail Banks; RBC, Standard Chartered, Emirates NBD, HSBC, CITI, Tinkoff, BBVA, Ally Bank, Metro Bank, Wells Fargo & Itau Unibanco shared their strategic visions for the future.
If you are an existing subscriber to RBI please login under 'Subscriber Access' to access the full version. For non-subscribers please email briefings@verdict.co.uk for further details on RBI and it's range of content designed to understand the global Retail Banking industry.'