Truong Mellor looks at some examples of the new breed of
ethical credit cards that has been launched over the past few
months from financial services institutions such as GE Money,
Barclays and the Co-operative Bank. Each product differs in the way
it sells its environmental or ethical credentials to the mass
market.
The past couple of years have been defined, in part, by the
rapid embracing of corporate social responsibility by many banks.
change has been visible in a number of the ways these financial
services companies are now running their businesses: cutting CO2
emissions or using 'green' electricity to run branches; adopting
global business standards such as the Equator Principles or the
United Nations Environmental Programme Finance Initiative; running
and/or supporting community and charitable programmes; and,
finally, offering retail banking products and services with some
ethical or environmental twist.
In terms of retail banking products, the main focus has been on
ethical credit cards. While affinity cards linked to charities have
been around for a number of years – Bank of America's MBNA
dominates the affinity markets in the US and the UK – it was
American Express's Red card, launched in the UK in February 2006,
that kick-started a new breed of ethical credit card, and the
market seems to be gaining momentum.
Different models
Over the past 12 months, card products have been
rolled out by the likes of Rabobank in the Netherlands, Westpac in
Australia, Barclays and the Co-operative Bank in the UK, GE Money
in the US and, most recently, MBNA Canada Bank in Canada. Each
example of this new breed of card products operates a slightly
different model. Some issuers donate a percentage of their earnings
from these products to specific charities, while others aim to
combat environmental damage through the purchase of certified
emissions reductions or by offering preferential lending rates for
environmentally sound ventures and products.
Almost all of these new cards are made from polyethylene
terephthalate glycol (PETg), which is a more environmentally
friendly alternative to current polyvinyl chloride (PVC) cards (it
takes more than 25 years for a standard multi-graded PVC plastic
credit card to break down).
How well do you
really

know your competitors?

Access the most comprehensive Company Profiles on the market, powered by GlobalData. Save hours of research. Gain competitive edge.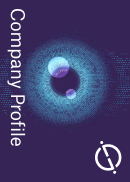 Company Profile – free sample
Thank you!
Your download email will arrive shortly
Not ready to buy yet? Download a free sample
We are confident about the unique quality of our Company Profiles. However, we want you to make the most beneficial decision for your business, so we offer a free sample that you can download by submitting the below form
By GlobalData
One of the key launches has been GE Money's in the US. Its Earth
Rewards Platinum MasterCard is the first US credit card committed
to reducing the carbon emissions of cardholders through reliable
greenhouse gas emission offsets. Part of GE's company-wide
ecomagination initiative, the scheme offers cardholders the chance
to reduce their carbon footprint by automatically contributing up
to 1 percent of the value of their card purchases to buy emissions
offsets.
Customers can contribute a full 1 percent of the value of their
card net purchases to emission reduction projects or contribute 0.5
percent to reduction projects and receive 0.5 percent cashback
through their monthly statements as a statement credit.
The Earth Rewards card has no annual fee and offers a 0 percent
introductory APR for purchases for six months from the date the
account is opened. Cardholders will have a variable APR assigned
thereafter, based on their credit history.
Over the border in Canada, MBNA Canada Bank, Bank of America's
wholly owned subsidiary, is the most recent financial player to
offer its customers a green option with its carbon-offsetting
Eco-Logique MasterCard credit card. This is the first credit card
programme in Canada to earn points that MBNA will use to purchase
carbon offsets.
The bank is offering an introductory interest rate of 1.9 percent
for six months on balance transfers and cheque cash advances. Bank
of America recently joined the Chicago Climate Exchange emissions
trading scheme as a full member and, through an affiliate, BofA
Commodities, will purchase carbon offsets through the exchange on
behalf of Eco-Logique cardholders.
A bold aim
Netherlands-based co-operative Rabobank launched a
climate card in September 2006 in conjunction with environmental
organisation WWF, with a bold aim: to neutralise the purchase of
energy-hungry goods and services by funnelling money into
environmentally friendly projects.
The products pays a sum proportionate to the type of purchase into
various environmental projects run by WWF – an airplane ticket
purchase, for example, or filling up with petrol at a gas station
results in a greater contribution than an everyday trip to the
grocery store. Rabobank says that all of the bank's 1.1 million
cards have now been replaced by the climate contribution
card.
In the UK, Barclaycard's Breathe card product, launched in May
(see RBI 571), offers customers a variety of incentives to
promote more environmentally conscious spending. The bank has
pledged to donate half of the profits from its Breathe card scheme
to Pure, the Clean Planet Trust, which works to combat climate
change by investing in low-energy projects. Barclay's says the
programme will make a minimum £1 million ($2.1 million) donation to
Pure in its first year. A spokesperson for Barclays told RBI that
while the bank was unable to comment on specific numbers, it
confirmed that the Breathe range was meeting a "high demand for
environmentally conscious products" from the bank's customers and
that Barclays will be launching the Breathe range in Germany and
Italy soon.
Customers are also offered discounts and lower rates on
environmentally sound products such as energy saving light bulbs
and home insulation. Cardholders pay a lower interest rate of 5.9
percent on purchases of rail and bus tickets, are offered no paper
statements and all marketing is directed through an online
channel.
Barclays has also set up a scheme to recycle old cards when new
ones are issued.
Rapidly distinguishing itself
Barclays is rapidly distinguishing itself in the UK
with its ethical agenda. The group is behind several other
eco-friendly cards schemes: in October it launched a corporate card
that seeks to offset CO2 emissions through the purchase of
certified emissions reductions on behalf of the customer. In
November last year, it rolled out the UK's first carbon-neutral
debit card made from eco-friendly plastic, which is replacing the
bank's 11 million debit cards as current ones expire (see RBI
562).
Indeed, the shift of mainstream banks such as Barclays
and HSBC into the ethical space has meant that more traditional
ethical players are beginning to up their game. The UK's
Co-operative Bank recently countered Barclays's various moves by
launching a new credit card that rewards customers with lower
interest rates for making ethical purchases from selected UK retail
partners, including Ikea, Arriva, Raleigh, The Ecologist, Ecofirst,
Ecotricity, Adili.com, Ethicalsuperstore.com and Energy Saving
World.
David Anderson, chief executive of the Co-operative Bank, said:
"According to our own Ethical Consumerism Report, conscious
spending has been increasing at an average of 15 percent a year
since the start of the decade and all the signs are that this
growth is set to continue. We want to reward those customers who
make ethical choices and encourage everyone to really think about
how their choices impact the wider world, which is why we have
developed the new card."
The bank says the companies participating in its Think-branded card
scheme have been chosen with the aid of the Ethical Consumer
Research Association (ECRA) for their strong ethical credentials.
Customers will receive a special rate of interest of 7 percent per
year for six months following the date of each purchase, compared
with an APR of 14 percent typical variable.
In a novel marketing move, the Co-operative Bank has arranged for
half an acre of Brazilian rainforest to be purchased and protected
in the customer's name when the card is used for the first time.
For every £100 spent on the card, another £0.25 will be donated to
protecting the rainforest.
The Co-op is also active within the affinity card sector, offering
products in conjunction with numerous non-governmental
organisations and charitable associations including The Woodland
Trust, WaterAid and Greenpeace. For every Greenpeace card account
opened, the organisation will receive £15. For every £100 spent by
the customer, Greenpeace will get £0.25, plus an additional £2.50
is received if the customer's account is used within six
months.
Getting more competitive

While the ethical credit card sector is becoming more competitive,
it is a far from straightforward market. American Express's Red
product has suffered from some poor media and consumer commentary,
for instance, although a comprehensive survey of the UK charity
cards market earlier this year by the UK price comparison website
http://www.moneysupermarket.com/
concluded that the Amex Red card was the best product in the UK
ethical card market at that time.
Robert Kenley, head of credit cards at the consumer website, said:
"Most of these [charity] cards only match a pitiful percentage of
the value of the purchase to give to charity, typically between
0.25 percent and 0.5 percent. The Amex Red card is still the most
beneficial, donating up to 1.25 percent. Anyone who really wants to
support a charity should consider a credit card with the longest 0
percent offer on either balance transfers or purchases (depending
on their typical usage) and instead donate the interest they save
directly to the charity."
Commentators have also taken banks to task for connecting donations
with financial profit, meaning that the majority of these green
initiatives will benefit only if customers do not pay off their
cards on time and they ratchet up late fees and credit card debt.
It has been claimed that this drive towards ethical card products
is simply a way for banks and card issuers to gain more publicity
by 'greenwashing' unremarkable financial products in order to shift
additional units.
Banks are becoming increasingly in tune with changing public
opinion regarding the environment and a shifting global political
agenda. But, one thing is clear: mixing ethics and credit cards can
prove difficult.