The differences in net promoter scores (NPS) across the UK banking market are substantial. First Direct and Nationwide were the only banks to score above 30, the latter sitting 22 points ahead of TSB in third.
GlobalData's 2018 Retail Banking Survey highlights the importance of NPS in supporting customer acquisition. 44% of millennials chose their current mortgage provider due to a recommendation from friends and families, while 37% took out their most recent loan for the same reason. The survey identified three positive sentiments that promoters had in common: being easy to deal with, helpful staff, and trust.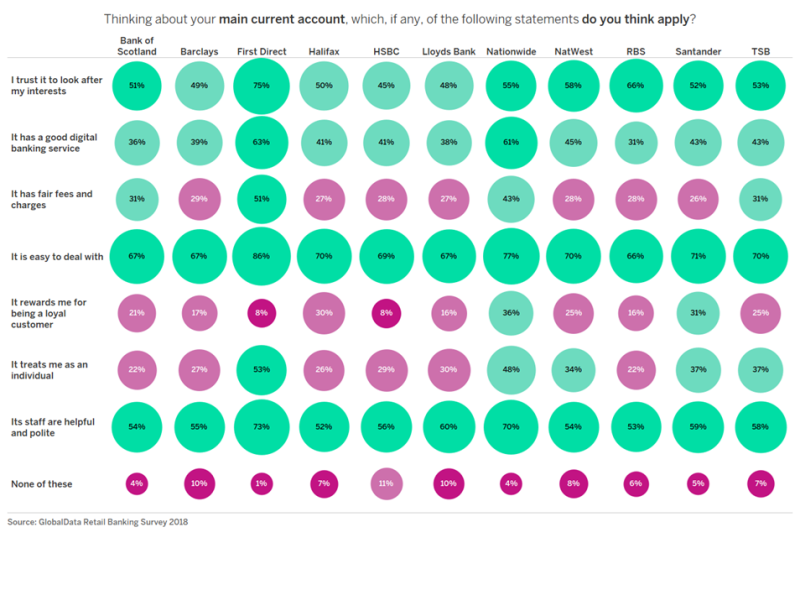 Unsurprisingly, the percentage of First Direct and Nationwide customers that agreed with the positive sentiments was higher than other providers in the market.
Looking at the other end of the spectrum, HSBC's NPS was a lowly 7 as far fewer customers showed a positive sentiment towards the bank. Companies seeking to boost their NPS should focus on removing customer pain points, improving customer service, and building trust with their customer base.