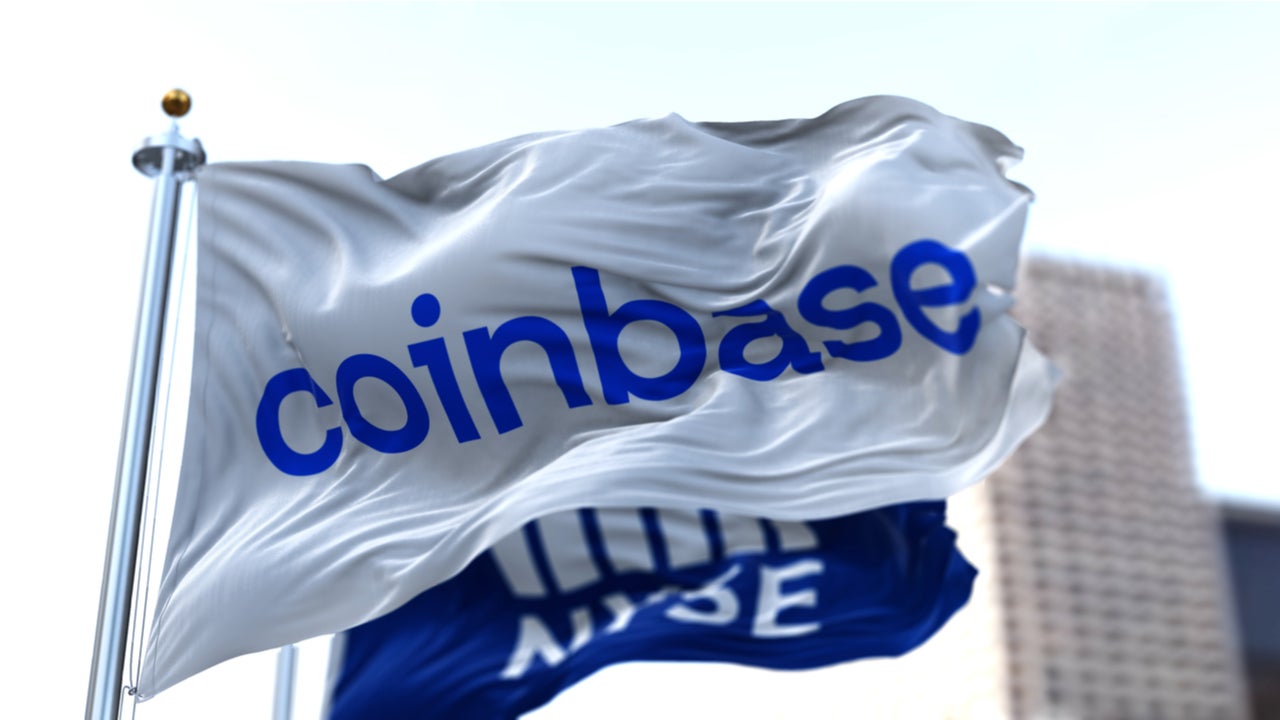 GlobalData research has found the companies that trended the most in Twitter discussions related to fintech, based on their performance and engagement online.
Using research from GlobalData's Influencer platform, Retail Banker International has named five of the top companies trending on fintech in Q3 2021.
Trending companies in discussions on fintech: The top five
1. Coinbase – 470 mentions
Coinbase allowing users to deposit pay cheques into their accounts, the company becoming one of the top five fintech companies disrupting the industry in 2021, and the company reporting a 12-fold revenue growth in Q2 were some of the major discussions that made Coinbase trend on Twitter in Q3 2021.
Urs Bolt, digital banking project manager at ti&m, a provider of digitisation, innovation, and security projects and products, shared an article on Coinbase allowing its US customers to deposit pay cheques into their accounts. Users can deposit pay cheque of any amount into their accounts and either hold it in the form of dollars or convert into cryptocurrencies such as Bitcoin without any additional fee. Coinbase's vice president Max Branzburg believes that direct deposits will allow users to avoid delays and inconvenience in transferring money from individual bank accounts to Coinbase accounts.
Coinbase is a US-based crypto exchange platform founded in 2012. The company allows users to securely store, convert, and trade cryptocurrencies such as Bitcoin and Ethereum.
#Coinbase dives deeper into #banking by letting users deposit paychecks into their accounts:

Deposits can either be in USD or immediately transferred into #cryptocurrencies with no fees.@Kr00ney, @CNBC. #crypto #Bitcoin https://t.co/sznw6YqglZ

— Bolt | ti&m 🇨🇭 (@UrsBolt) September 27, 2021
2. The Goldman Sachs Group – 428 mentions
Goldman Sachs acquiring fintech company GreenSky, fintech platform Zilch raising $110m from Goldman Sachs Asset Management, and algorithms being used to identify new deals as part of the company's automation efforts were some of the discussions that made the company popular on Twitter in Q3.
Damien CABADI, chief financial officer at wealth management firm Spirit Asset Management, shared an article on the acquisition of home improvement financing services provider GreenSky by Goldman Sachs for $2.24bn. The acquisition will enable Goldman Sachs to expand its presence in the consumer finance sector. The company has been building its operations in retail banking over the last five years through the launch of the Marcus brand of loans. It has also formed partnerships with Apple, JetBlue and Amazon. The acquisition is expected to be closed in the first quarter of 2022.
The Goldman Sachs Group is an investment banking company offering financial services such as investment management, asset management, and prime brokerage. The company was founded in 1869 and is headquartered in New York, US.
Goldman Sachs is acquiring buy now, pay later fintech GreenSky for $2.2 billion

CNBChttps://t.co/Utri4Uydpw#fintech #banking #finance@labordeolivier @Nicochan33 @kalydeoo @danfeaheny @NeiraOsci @BetaMoroney @Corix_JC @ChrisGGarrod @Fabriziobustama @HaroldSinnott @andi_staub pic.twitter.com/H5ZLbiI1MS

— Damien de France 🌍 🕊️ (@Damien_CABADI) September 16, 2021
3. MasterCard – 373 mentions
Mastercard trended in Q3 Twitter discussions around leveraging artificial intelligence (AI) to enhance data safety and addressing cyber risks, UK interchange fee suit being settled by the company and Sainsbury, and Singapore fintech STACS joining the company's Start Path blockchain programme.
Evan Kirstel, co-founder of eVira Health, a marketing consultancy offering product development and other services for the health tech sector, shared an article on Mastercard leveraging AI to detect and prevent fraud and improve customer experience. The company deployed AI and machine learning (ML) in 2016 and has since acquired several companies in the AI space to strengthen its capabilities. Mastercard's AI consulting service, AI Express, enables businesses to create their own ML models. The company is looking to use AI as a means to expand its footprint in developing economies by providing access to working capital and credit.
Mastercard is a financial services company dealing in the clearing, authorisation and settlement of payment transactions through debit, credit, prepaid and commercial cards. Headquartered in Purchase, New York, US, the company also supports domestic and cross-border transactions.
💳 Inside Mastercard's #AI Architecture #payments #fintech https://t.co/IITTp9gbHv

— Evan Kirstel #B2B #TechFluencer (@EvanKirstel) July 18, 2021
4. Bank of England – 210 mentions
A proposed digital currency planned to be issued by the Bank of England (BOE), the BoE issuing warnings to banks for failure to report regulatory returns, and the bank's prediction that inflation would reach 4% were some of the popularly discussed topics in the previous quarter.
Claire Calmejane, chief innovation officer at financial services company Societe Generale Group, shared an article on the UK Chancellor Rishi Sunak's announcement on a new proposed Central Bank Digital Currency (CDBC) named Britcoin planned to be issued by the BoE. The Chancellor stated that the new currency will be targeted at businesses and household users and help in bolstering the British financial system, but will not replace the existing fiat cash systems. The announcement follows the creation of a joint task taskforce in the beginning of the year to explore the introduction of CDBCs in the UK.
The BoE is the UK's central bank and the eighth-oldest bank in the world. Founded in 1694, the bank authorises the issuance of banknotes in the UK and Wales, and also regulates the banknotes issued by commercial banks in Northern Ireland and Scotland. The BoE is headquartered in London, UK.
UK Chancellor Rishi Sunak said that the proposed #CBDC – already dubbed '#Britcoin' – would be a new form of digital currency issued by the Bank of England for day-to-day household usage as well as commerce by businesses via https://t.co/orwTxUHeuU @YahooFinance

— Claire Calmejane (@ccalmeja) July 29, 2021
5. JP Morgan Chase – 154 mentions
JP Morgan Chase became popular on Twitter in Q3 around discussions on the launch of a new real-time payment solution by the company, the company's plan to acquire fintech start-up OvenInvest, and the company leading a $50m round investment in Aumni.
Nafis Alam, professor of finance and head of school at the Asia Pacific University of Technology and Innovation, shared an article on the launch of request for pay, a real-time payment service, by JP Morgan. The new service allows corporate clients to forward payment requests to more than 55 million retail clients of the bank, thus cutting down on the cost and time for making payments. A pilot phase of the service was initiated with a fintech company in July. The bank is looking for clients such as gas distribution companies who may receive payments faster in return for filling up tanks at gas stations, the article noted.
JP Morgan Chase is a financial services company offering commercial banking, investment banking, wealth management and asset management solutions. The company is headquartered in New York, US.
Increased volume of #payments requires new solution @jpmorgan launches new #realtime payments service#Requesttopay #RTGS #Digitalpayment #Banking #Fintech #Finserv #cybersecurity #Regtech #Blockchain

@Reuters https://t.co/jcMIh8fNKd

— Nafis Alam (@nafisalam) August 11, 2021