Today, businesses are under constant pressure to innovate and adapt to changing customer demands. Technological advancements have transformed the way businesses engage with their customers, and as a result many companies are turning to Banking-as-a-Service (BaaS)-enabled embedded finance solutions to stay ahead of the competition.
According to research commissioned by Vodeno/Aion, 41% of businesses are motivated by the promise of increased revenue when launching an embedded finance offering, as well as the ability to launch new products and business models. Other benefits include improved customer engagement and conversion rates, more repeat visits and larger shopping baskets.
Although embedded finance has become increasingly popular in recent years, as businesses look to expand their offerings and provide a more seamless experience to their customers, businesses may struggle to choose the right BaaS provider. With so many providers on the market, brands must ensure that they select the right partner to make their ideas a reality.
What businesses want from BaaS providers
When deciding between different BaaS partners, brands must balance a variety of priorities.
When surveyed about the factors that drive their decision-making when selecting a provider, quick implementation and a swift time to market stood out as the main priority for 35% of the respondents, who were keen to see a return on investment early on in the process.
Meanwhile, an additional 31% of BaaS adopters value cost-effective services above all else, while 20% of businesses not using BaaS cited cost as a key barrier to implementation.
Accessing the right product for your customers
Virtually nothing is more important to brands than their ability to offer a superior customer experience (CX). According to Vodeno/Aion's research, 28% of the BaaS adopters surveyed said that it was vital for providers to better-understand their customer journey in order to create a truly frictionless experience.
The benefits of mapping out the ideal customer journey and creating targeted embedded finance products are clear; brands implementing BaaS are motivated by new revenue streams (41%), growth in customer basket (40%) and enhanced customer loyalty (40%).
To add value to the customer experience, brands must truly understand their customers' challenges and points of friction. Crucially, these needs can vary significantly between different sectors and customer segments, so it's vital to choose a partner that has the right capabilities to deliver against these requirements.
Metro AG, a German multinational wholesale company in the hotels, restaurants and catering (HoReCa) industry, understood that cash flow was a key challenge faced by their customers, where businesses are required to pay upfront for goods, with repayment for services made later. With this in mind, METRO Financial Services launched a METRO branded decoupled debit card that seamlessly connects to the user's bank account of choice to pay for transactions. This removed the need to open a new account or top-up funds, and, importantly, the card also offered flexible payment methods – Buy Now, Pay Later – with up to 1% cashback.
Partnering with Vodeno/Aion, METRO's card met their customers' specific challenges. According to Michael Zyber, CEO of METRO Financial Services, access to a ECB licence, combined with API-based, cloud-native technology, was crucial to bring their solution to market. "We had particular products in mind, so it was important that our partner would be able to bring these to life. We engaged with more traditional players in the banking market, but they were lacking on the technical side. Combined with products based on a full banking licence, the technology aspect convinced us that Vodeno was the right (BaaS) partner for us."
Why a banking licence matters
When selecting a BaaS provider, brands must also consider how their BaaS partner of choice is licensed, as this will dictate the types of products they can offer.
Some BaaS providers hold an Electronic Money Institution (EMI) licence – this means that they can enable their partners to embed payment services into their ecosystems, such as transferring funds between accounts, settling purchases and issuing electronic money.
Alternatively, providers with a full ECB (European Central Bank) banking licence are able to offer a full spectrum of financial products and services to their partners, giving clients more choice.
According to Vodeno/Aion's survey, 28% of businesses that have already implemented BaaS products and services would like to see their provider moving to offer products based on a banking licence, with the same number adding that access to liquidity would improve their offering.
Access to a full scope of banking products based on the right banking licence and compliance expertise, should be the key benchmark for any brand looking for a BaaS provider to help integrate a suite of embedded banking products.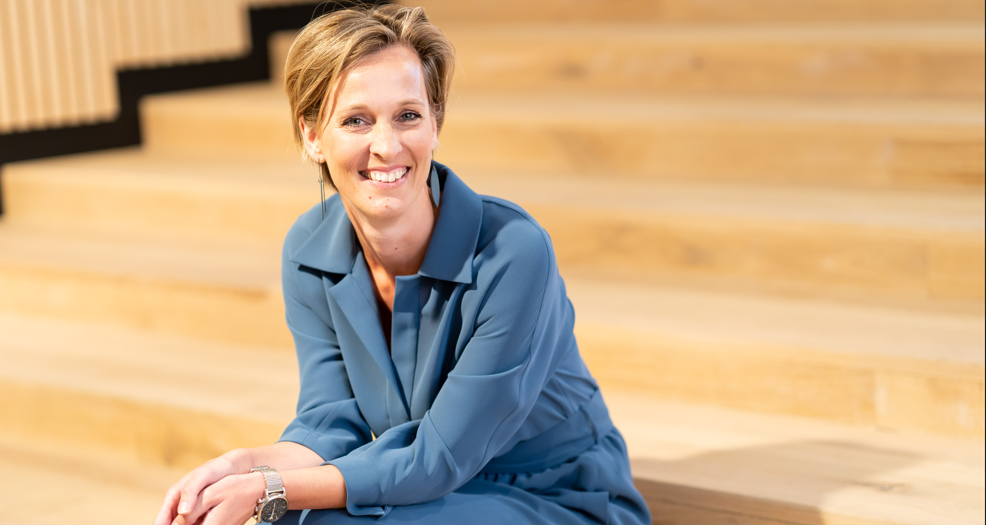 Kim Van Esbroeck is Country Head for Aion Bank Belgium & Chief Revenue Officer for Vodeno/Aion.  Kim is responsible for growing Aion's business through commercial activities and business development. Aion and Vodeno are commercial partners offering BaaS services in Europe, combining Vodeno's API-based technology with banking products based on Aion's ECB licence and regulatory and compliance expertise.