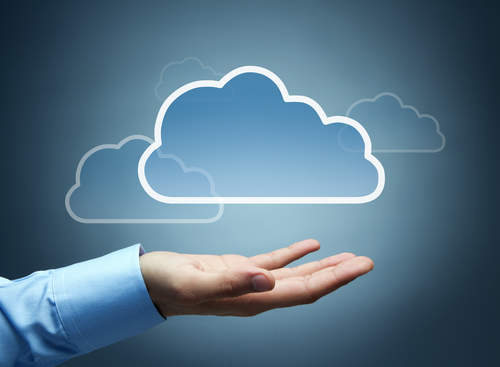 Banks are increasingly moving their operations to the cloud, with the aim to overcome legacy IT issues and achieve cross channel consistency. Billy Bambrough takes a closer look at cloud computing and how it is helping banks to increase efficiency
Could computing is no longer the sole domain of start-ups and small far-flung banks. According to a report issued by PricewaterhouseCoopers (PwC) last month, 71% of financial services executives in the US says that they will invest more in cloud computing this year, up from 18% in 2012.
In addition to this a 50% also intend to invest in private cloud technology (virtualized computers, storage and network equipment that can be easily shared by applications, users and groups).
Up until recently banks using the cloud have done so more to cut costs than anything else but the report from PwC argues that private clouds are now being deployed more for agility and faster time to market than for additional cost savings, the report finds: "In the longer term, institutions will also benefit from the increased efficiency and lower support costs associated with having a standardized IT infrastructure."
Unsurprisingly there are a still a myriad of security issues that surround the cloud.
Martin Scovell, MatsSoft CEO, tells RBI: "The cloud concept is off-putting for many in financial services, simply because data security is of such paramount important.
"We can make relevant data visible and accessible to the people who need it most, but it has to be shielded from anyone outside that defined stakeholder group.
"In highly competitive markets, customer experience is becoming increasingly important. Moving beyond the single impetus of efficiency, companies are looking to add value.
What we're doing is empowering them with the tools to innovate, to add value and deliver an enhanced experience to the end customer."
But now banks are finally coming to terms with the idea of cloud computing after previously being very wary about trusting their data to outsiders.
Julien Courbe, PwC's financial services technology leader, believes that this shift in opinion is due to vendors of public cloud services making their offerings to banks more secure and reliable.
"This makes stakeholders more comfortable," Courbe says. "A lot of clients are starting to consider and invest in the offerings of many large technology companies to move apps and data to the public cloud. It's a significant shift.
"Most investments banks have made to date have been in the private cloud, now we're seeing banks invest in public cloud solutions."
To improve security, cloud providers are encrypting data in storage as well as in transit.
"They've also made significant investments in identity and access management," Courbe says.
The industry's leading cloud providers Amazon, Google, Microsoft and Rackspace have all reported strong growth in cloud use so far this year.
"This is a movement that will continue to accelerate," Courbe says. In about 15 years, there will only be about five or six data centres in the world, he predicts.
In the next phase of cloud adoption for banks, they're starting to use human resources, accounting and operations apps in public clouds. In one recent example, Standard Bank in South Africa says it was planning to move human resources applications to the cloud, as a test before putting core banking services there.