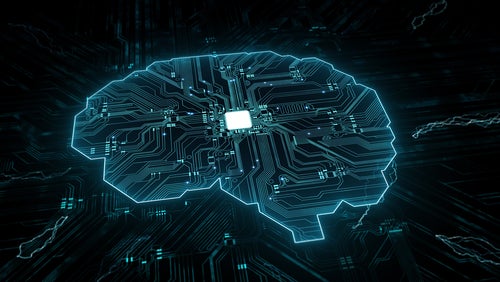 Bank of America has announced that a record 227 patents have been approved by the US Patent and Trademark Office in the first half of 2021, a company record surpassing the record previously set in 2020. The trend of banking giants being among the most innovative technology and computing powerhouses in the world is a definitive sign that banks are no longer simply financial institutions and signals a crossing of the Rubicon to become technology companies in their own right.
As technology companies such as Google, Amazon, and Facebook move further into financial services and launch banking and payments tools and infrastructure, banks are moving in the opposite direction. As it stands, banks are attempting to upgrade their offerings to stem the growth of fintechs and digital banks who they can more easily compete with, before they lock horns with Big Tech, who are moving into the sector far slower than many would have expected.
Just as PayPal CEO Dan Schulman has announced intentions for PayPal to emulate Chinese technology companies and move in the direction of becoming a super app, Bank of America CEO Brian Moynihan highlighted similar ambitions, declaring the bank "a technology company" to CNBC last month.
Recent patented technology encompasses developments in key areas including artificial intelligence, machine learning, information security, mobile banking, and payments infrastructure. Bank of America's most impressive 2021 patents included an AI integration with the bank's telephone interactive voice response system, automation to track event case processing performance, and the launch of an augmented reality device with mobile wallets to allow the execution of electronic transactions. Overall, AI and machine learning accounted for approximately 40% of patents granted in the first half of 2021, while mobile banking accounted for 21% and data security 16%.
The 227 patents granted this year represent an increase of 23% on the same period last year, when 184 patents were received by Bank of America, and suggest the bank is allocating significant resources toward innovative technologies to compete with fintechs such as Chime, Square, and Robinhood, which have all experienced accelerated growth over the past 18 months. Data from GlobalData's Patent Analytics database shows that by volume, most patents have been relating to themes such as fintech, digital banking, online and mobile payments, and cybersecurity. Given the disruption that the financial services sector is currently experiencing in these areas, it is clear why Bank of America has focused so heavily on these themes.
Unlike other banks and technology companies that have specialist innovation labs to cultivate and execute internal innovations, Bank of America has adopted a decentralized approach to innovation that allows all employees to be involved in the creative process, as opposed to a single team. Considering Bank of America is the second-placed retail bank listed in the top 10 of Patent Analytics' publication rankings, this approach appears to be yielding results, especially when considering the vast majority of the top 10 are purely technology companies as well as much more recently founded and dynamic technology companies.