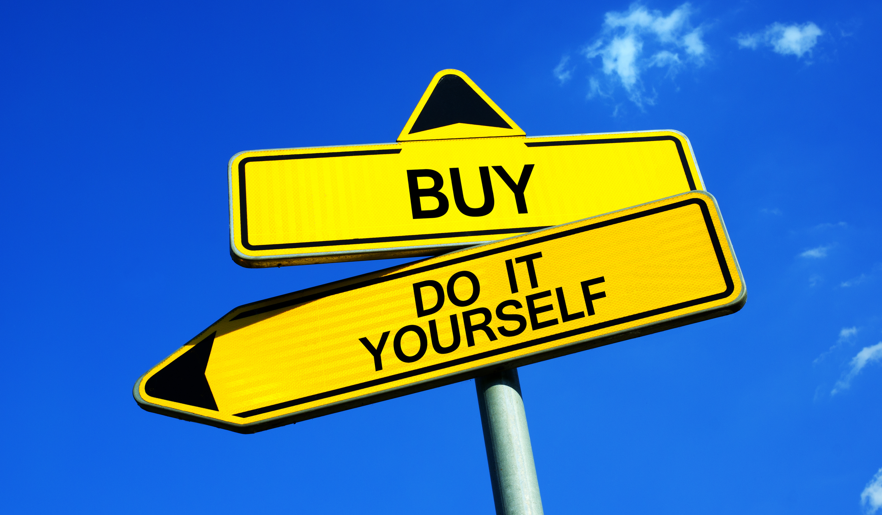 Banks are experiencing ongoing pressure to keep up with today's fast-paced world. They must adapt to the ever-changing demands of their customers, comply with the latest regulations, and compete fiercely in the marketplace.
To position themselves for success in an ever-evolving landscape, financial institutions must be proactive in their approach to change and embrace opportunities that are already available to them, such as Open Banking and Instant Payments. Just as importantly, customers are demanding a journey that is effortless and contextual, transparent, secure and low cost. To meet these demands, banks need to invest in robust payments capabilities to deliver seamless customer experiences.
According to research commissioned for Finastra, financial institutions are facing significant challenges. Half of banks (50%) think that their lack of robust services is preventing acquisitions of new products, while 70% report technical challenges of integrating with legacy systems as an obstacle to introducing new products and services. Therefore, embracing digitalisation becomes inevitable, and over half of the banks (65%) anticipate an increase in payments volume and 75% expect their investment in payments technology to grow or remain the same.
When it comes to payments modernisation, a big question is whether to buy or build software solutions. Factors such as the timeline, total cost of ownership (TCO) and return on investment (ROI), the project complexity, and required capabilities must be carefully weighed. It's not a clear-cut decision, and banks may choose to build some components and buy others, depending on their unique circumstances. Both choices have pros and cons, and the project's complexity plays a pivotal role.
The pros and cons of building
Building internally might be the better choice if a solution requires small-scale modifications and a bank has the right expertise or if a bank wants to develop business services that differentiate its offering but that aren't available from a vendor. By developing internally, you may also benefit from greater flexibility to customise the solution and can maintain autonomy throughout its development. The downside is that there's a risk of implementing a tactical "quick fix" instead of a strategic solution, which could lower the overall coherence of the offering.
Banks need to assess their current IT systems before making the choice. For example, the new ISO 20022 messaging format is driving innovation in payments and banks needs to make significant changes to comply. However, building a solution for this internally with a fragmented infrastructure can bring more complexities.
Banks also need to ask themselves if the product team can build what they envision or if the customer support team is ready to handle the additional workload. Developing a solution often requires a high upfront investment in requirements analysis and scope of work, and errors can result in under delivery and disappointed customers. After deployment, banks will also need a dedicated team to manage support, upgrades, and bug fixes. Often there are "hidden" costs, such as licenses and infrastructure requirements, and training, that may not be initially factored in. Taking a closer look at the TCO is crucial before choosing a path.
At the same time, choosing to develop a solution without having an optimised workflow could end up slowing down a bank's ability to innovate, deliver, and operate services in a timely manner. If the solution is not designed with enough agility, there's a risk of rapid obsolescence as needs can change during the project.
The pros and cons of buying
Buying a solution often requires less time to implement and has a lower TCO, particularly when adopting cloud-based services. Investing in an existing solution, and especially as a SaaS offering, can be a great way for a bank to take advantage of the vendor's expertise and future-proof its offering through ongoing support and upgrades to adapt to regulatory and customer demands. The architecture of modern off-the-shelf solutions, such as microservices, also supports a micro-transformation approach to address the most urgent needs first and deliver early ROI.
An end-to-end payments hub solution can orchestrate and automate payment processing of all payment types and provide instant access to new clearing methods. This not only helps to improve processing efficiency and reduce operating costs, but it can also be a foundation for competitive differentiation as it enables financial institutions to deliver faster time to market for new products and value-added services.
However, it's important to keep in mind that this process typically requires a transformation journey and a willingness to review and rework the current operating model to get the most out of the vendor solution capabilities, mitigate risk and maximise ROI. Banks who are not ready or willing to embrace this change may face significant challenges when opting to buy.
No one-size-fits-all-approach to payments transformation
It requires banks to, for example, accept where processing is really commoditised rather than differentiated, rationalise use cases that are currently spread across multiple departments and systems, leading to potentially high maintenance costs, and plan for staff redeployments from low to high value business tasks. Without buy in from the leadership team to accept transformation, banks may struggle to truly benefit or even properly implement a vendor's solution.
One thing is certain, modernisation is no longer a choice; it is critical to the success of financial institutions of all sizes, and it can unlock incredible opportunities. Ultimately, there is no one-size-fits-all approach to modernisation. Banks need to evaluate their situation carefully and think about their customers, their expertise, and the best next step in their short and long-term strategy.
Amelia Ruiz Heras is senior director, Global Solutions Consulting, Payments at Finastra