TD Canada Trust, the domestic retail banking subsidiary
of Canada's Toronto-Dominion Financial Group, has unveiled its
'bank branch of the future' in Brampton, Ontario as it looks to
push its reputation as a customer service champion still further.
Dan Jones talks to Tim Hockey, TD Canada
Trust's president and CEO

Speaking on the back of third-quarter results which saw the bank
post "record earnings, record revenue, record market share growth,
record customer satisfaction, record employee satisfaction and a
record efficiency ratio", TD Canada Trust president and CEO Tim
Hockey was understandably upbeat about his bank's vision of 21st
century retail banking.
"TD's brand is all about having great comfort and
convenience across all our channels, and the branches are very
important to us still both here and in the US," Hockey told
RBI.
"Our basic concept is being a more comfortable
place for the consumer to spend time… we have a culture of constant
improvement at the bank."
The new open plan branch in Brampton, Ontario,
includes a number of notable features including a children's area,
a coin counter, a community wall and boardroom, the ability to
video conference with experts, a lounge with a beverage station and
even a document shredder.
How well do you
really

know your competitors?

Access the most comprehensive Company Profiles on the market, powered by GlobalData. Save hours of research. Gain competitive edge.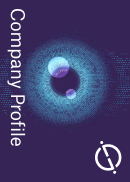 Company Profile – free sample
Thank you!
Your download email will arrive shortly
Not ready to buy yet? Download a free sample
We are confident about the unique quality of our Company Profiles. However, we want you to make the most beneficial decision for your business, so we offer a free sample that you can download by submitting the below form
By GlobalData
Hockey said that though the new branch is still in
pilot phase it would become the go-to model for all future TD
branch openings, as well as a template from which individual ideas
can be extracted for refits across its 1,113-strong Canadian branch
network.
"This past year we opened 24 new branches and we
have 15 planned for next year which will all be based on the
prototype design," he said.
"We usually do 50 to 60 retrofits a year, and
there will be elements of the new design that will be put in place
but not all, as a lot of it has to do with how you build the branch
from scratch."
TD's branch of the future sees it join the likes
of ING Direct USA in deploying high-profile branch design
innovations in North America as part of an attempt to re-engage
with customers on a more informal level. Nonetheless, Hockey is
wary of the need for a full-scale overhaul of the way banks do
business with their customers, and indeed of change for change's
sake.
"As part of our research we looked at branch
format changes across a range of sectors, and found that in the
past they were often too radical," he said.
"Consumer behaviour and consumer wants in the bank
branch don't change as dramatically as bankers think they do, so we
have seen that some of the more 'out there' designs tend not to fit
with what customers actually want."
Hockey cites TD's motto of being the 'Better Bank'
in support of this assertion; it is the kind of 'customer centric'
aphorism which is often repeated across the industry, but one which
TD has taken to heart more than most. Here, for instance, is
Hockey's view on cross-selling: "We don't measure cross-sell
because we think it is a dangerous and sometimes inappropriate
measure because it is more internally focused than it is customer
focused. We don't measure it, we don't incentivise it, and we don't
report it."
That is not to say, however, that TD Canada Trust
refrains from measuring any kind of customer engagement; far from
it. The new branch is a case in point: tracking technology
installed inside enables the bank to watch and measure where a
customer spends their time, where their eyes are attracted to and
which elements of the branch catch their attention.
"Once we collate that data from the branch we will
be able to gauge the most popular aspects of the new design and
make adjustments as a result," outlined Hockey.
Those adjustments extend further than just
technical changes, too. Hockey said that TD Canada Trust had
already realised that some of the branch features "didn't work as
we envisaged" after two weeks of the branch's existence, with the
bank likely to make future changes as a result of this kind of
feedback.
The bank will also consider setting a range of
more specific targets once more extensive baseline data has been
collated, though metrics such as 'minutes in branch per customer'
would only be targeted on a "meaningful" basis, Hockey
cautioned.
While tweaks like these should enable TD to stay
on top of any major obstacles in terms of user experience, Hockey
was still keen to point out the range of other innovations that he
believes keep TD Canada Trust at the top of the customer experience
chain.
"We are the customer service leader in Canada by
far," he said. "Our branch hours are almost 60 percent more than
the competition. Every other bank in Canada tends to have more
traditional bankers' hours; we are open 'from eight til late six
days straight'."
That opportunity for customers to come and bank
with TD does tend to drive higher levels of products per customer,
Hockey acknowledged, but he maintained that the bank "doesn't
incentivise [its] salespeople on that".
What is incentivised is customer satisfaction, not
least through a bonus scheme which sees every staff member up to
and including Ed Clark, chairman and CEO of the TD Group, receive
part of their bonus based on how satisfied customers are.
The bank also relies heavily on a net promoter
score, a measure which assesses whether or not a customer would
recommend their bank to another.
"One of the things we do is we have a net promoter
score and we call literally 500,000 plus customers a year and ask
them how we are doing – we do that so every individual branch and
unit leader in call centres can get scored on their customer
satisfaction number," Hockey revealed.
Both back offices and individual product segments
have their own version of the net promoter score, ensuring that
even non-customer facing staff members focus on customer
satisfaction. This, Hockey says, is unique in the financial
services industry.
One of the early success stories in net promoter
score league tables was Commerce Bank, the US bank which TD
purchased for $8.5 billion in 2008. Commerce, now TD Bank, was also
known for its innovative branch designs, and Hockey confirmed the
US and Canadian units continued to draw inspiration from one
another in terms of layout, noting that elements of what TD Bank
does with its branches in the US have been incorporated in Canada
"and vice versa".
The branch building programme in the US for 2010
will be more extensive than that planned for TD Canada Trust,
Hockey added.
The greatest collaboration between the two units
is not on physical branches, however. It is direct channel
operations – phone, ATM and online – that have been combined into
one cross-border operation in order to drive synergies and
economies of scale.
Pressed on channel migration, Hockey said that
broadly speaking, automatic banking machine and ATM networks have
witnessed a decline in transactions whereas online, debit card and
indeed branch-based transactions have continued to grow.
"What we found in the industry is that whenever we
thought we'd get transaction migration we always got transaction
multiplication," he said. "Canadians are not too different from
consumers all around the world, I think, in that they never met a
channel they didn't like, and they use them all the
time."
Performance

TD Canada Trust – Personal and Commercial
Banking, 2009 quarterly performance

Q1 (C$M)

Q2 (C$M)

Q3 (C$M)

Net interest income

1,494

1,536

1,650

Non-interest income

798

740

797

Total revenue

2,292

2,276

2,447

Provision for credit losses

266

286

290

Average personal loans

137

135

140

Average personal deposits

121

126

127

Net income

584

589

677

distribution

Nos of branches

1,102

1,108

1,113

Source: TD Canada Trust
Third-quarter results in TD's Canadian personal and commercial
banking segment were, as Hockey outlined, impressive: earnings
increased by five percent year-on-year to C$677 million ($642
million), while high personal lending growth and a record
efficiency ratio of 47.8 percent helped offset increased
provisions.
That lending growth included a C$21.8 billion or
13 percent increase in mortgage lending year-on-year and a C$3
billion, 17 percent increase in consumer lending. Average personal
deposits, meanwhile, remained roughly flat at C$127 billion. Hockey
noted that lending growth would likely slow down in 2010 as part of
a reversion to mean, but remained optimistic on the unit's earnings
prospects.
The quarter also saw TD Canada Trust cement its
reputation as a customer service champion, with the bank topping
the JD Power Canadian customer satisfaction survey for the fourth
year in a row and winning the Synovate award for customer service
excellence for the fifth consecutive year.
The bank's ability to sustain its earnings power
through what has been a relatively shallow Canadian downturn meant
it was able to continue innovating over the course of 2009,
according to Hockey, and it was this rationale that has resulted in
the current branch launch.
"Projects like this are usually years in the
making… and we have been able to more or less carry on as usual
over the course of the year," he said.
Margins are expected to come under pressure in
2010, but the bank does not envisage a significant drop off in net
interest income. As CEO Clark said in the bank's third quarter
earnings review, "looking forward, we remain cautious in this
uncertain environment, but we are certainly feeling good about
these results and our position as the leader in service and
convenience".
From the perspective of its new-look branch
design, the key for TD is being able to successfully blend both
comfort and professionalism. Again, Hockey insists the bank is not
intending to use the new 'community areas' and child-friendly zones
as a way of introducing potential customers of the future to TD
services per se.
"I would say it is more around the concept of
having both the opportunity for community groups to meet in our
site as well as for when parents need to do their banking – they
don't feel they have to worry about their kids running around," he
said.
"We have all the products our customers need, so
it is mostly about having a great experience when you are doing
your banking with us."