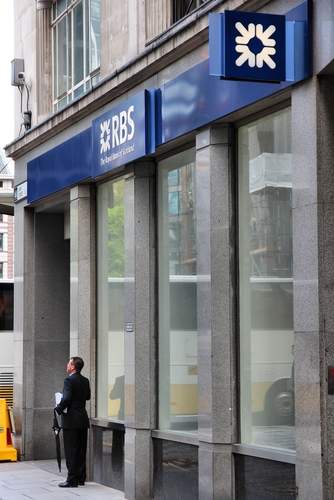 Majority state-owned Royal Bank of Scotland is facing a legal bill of £42m ($67m) for defending itself and its former bosses against court action.
RBS and its former bosses are being sued by 16,000 individual and institutional investors in a £4bn class action. The legal action was brought following a £12bn rights issue by RBS in 2008.
The shareholders are claiming they were misled about the financial strength of RBS and that the bank omitted critical information during the capital raising exercise.
Shortly after the rights issue, the bank had to be bailed out by the government with £45.5bn during the financial crisis. RBS is now 81%owned by the taxpayer
Ex-chief executive Fred Goodwin is likely to be called to give evidence, with his legal bill being met by the bank, if a full hearing at London's High Court goes ahead.
Former chairman Sir Tom McKillop, former finance director Johnny Cameron, and former finance director Guy Whittaker are also being sued.
Related articles
Costs would outweigh benefits of an RBS split says ratings agency Fitch
RBS reveals more job cuts as boss quits