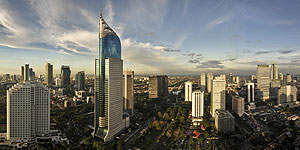 Seen as one of Asia's key emerging markets, Indonesia continues to show growth and potential in the cards and payments space. This executive briefing organised by Timetric in association with SunGard Retail Banking, will discuss the unique needs of Indonesia's customer base and identify the ideal strategy in delivering effective card product offerings. Learn from the experts, as they discuss and evaluate opportunities through leading research, and talk in depth on strategies to execute in order to ensure success.
Join your peers and industry experts at this half day executive briefing to explore the key opportunities, challenges and innovations for the regional cards industry in 2014 and beyond.
Please email Amit.Patel@sg.timetric.com for full agenda and attendee details.