Staying Ahead of Fraud and Cybercrime
Venue The Ritz-Carlton, Kuala Lumpur, Malaysia
Web threats and fraud tactics continue to increase in number and sophistication as the profitability of cybercrime transforms the nature of the game. Cybercriminals have become more organized and adaptive, and continue to develop fraud-as-a-service models which make some of the most innovative and advanced threat technologies available to a much wider user base.
Join RSA, The Security Division of EMC and Retail Banker International to discuss evolving cybercrime and fraud prevention strategies; learn from industry experts about what has and can be done to protect your assets; and network with your peer to discuss common challenges and key takeaways to improve the safety of your business, and your customers data.
Please email phillip.baker@sg.timetric.com for full agenda and attendee details.
WHY YOU SHOULD ATTEND
Gain insight from industry experts on top cybercrime trends expected to evolve over the coming year
Engage with industry peers in an interactive roundtable discussion
Learn about key solutions to future-proof your business against emerging threats, fraud and cybercrime
WHO SHOULD ATTEND
Chief Security Officers,
Chief Information Security Officers,
Chief Information Officers,
VPs Online & Mobile Channels,
VPs Online Strategy and Management,
VPseCommerce,
FVPs Retail Payments,
Senior Managers Fraud Strategy,
eCrime Intelligence Managers,
Heads of Fraud Strategy,
Heads of IT Security,
VPs Information Security Architecture,
Managers Technology Risk Management.
COMPANIES WHO SHOULD ATTEND
Global & Regional Retail Banks
To find out more, please email phillip.baker@sg.timetric.com
The Ritz-Carlton, Kuala Lumpur, Malaysia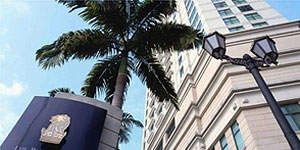 Content yet to be placed…
Event Partner
Sponsor Name
RSA, The Security Division of EMC, is the premier provider of security, risk, and compliance- management solutions for business acceleration. RSA helps the world's leading organizations succeed by solving their most complex and sensitive security challenges. These challenges include managing organizational risk, safeguarding mobile access and collaboration, proving compliance, and securing virtual and cloud environments.
Combining business-critical controls in identity assurance, encryption & key management, SIEM, Data Loss Prevention, and Fraud Protection with industry-leading GRC capabilities and robust consulting services, RSA brings visibility and trust to millions of user identities, the transactions that they perform, and the data that is generated. For more information, please visit www.EMC.com/RSA.
http://www.EMC.com/RSA
---
---
ELIGIBLE INSTITUTIONS FOR THE STAYING AHEAD OF FRAUD AND CYBERCRIME INCLUDE:
09.30 –10.00
Registration and Welcome Refreshments
10.00–10.10
Welcome and Opening Remarks
Sruti Rao, Asia Correspondent, Timetric
10.10–10.55
An Outlook on Upcoming Cybercrime Trends
How mobile threats are evolving including the growth of rogue mobile apps to commit fraud
The latest trends in crypto-currencies such as Bitcoin and the emergence of new currency systems in the underground
An overview of the malware development landscape including the use of stealthier botnets and POS malware attacks
How user authentication is being redefined by behavioral analysis and biometrics
Presentation:
Mohammed Fouladi, APJ Competency Lead, RSA Fraud Prevention Practice
Expert Q&A
Mohammed Fouladi, APJ Competency Lead, RSA Fraud Prevention Practice
Sruti Rao, Asia Correspondent, Timetric
10.55 – 11.05
Refreshments Break
11.05 – 11.30
Tackling Fraud: What are the core challenges and how do we manage them?
What are the key fraud threats that banks are facing in the current payments space?
How prepared aresystems in addressing these vulnerabilities?
What are the essential tools banks should adopt to remain secure and maintain customer confidence?
Panel:
Mohammed Fouladi, APJ Competency Lead, RSA Fraud Prevention Practice
TBC, RSA Client
Sruti Rao, Asia Correspondent, Timetric
11.30– 12.00
Moderated Group Discussion
12.00 – 13.30
Networking Lunch
Thank you for attending the conference.
To download the presentations, please enter the password: