Retail International Roundtable
Venue Prince De Galles Hotel , Paris
Optimising fee revenue in the new world order
How banks can utilise digital to drive profitability in the new regulatory paradigm
14:30 – 18:30
27th January 2016 , Prince de Galles Hotel
Retail banks must make sustainable profits while serving their customers with the advice and products they need – but this balance is becoming harder to achieve. The regulator and retail banks focus on treating customers fairly, often demonstrated through helping customers understand the benefits and risks of products, providing clear information and good service. This makes for a challenging economic and regulatory environment for banks to operate in, whilst remaining profitable.
One innovative development that banks can benefit from, in terms of increasing profits, maximizing revenues and keeping customers the focus of their strategy is monetising digital. By leveraging transactional data and digital channels through connected tools and MPI, banks can simplify the customer approach alongside optimising sales time and productivity – improving cross selling, customer acquisition and retention in terms of volume and costs.
Through embracing digital as a revenue stream, banks are able to meet the demands of the regulator, provide a truly differentiating customer experience, create more engagement and gain returns for their investors.
By EU standards, France is over-branched with 41 branches per 100,000 people; how will French banks ensure that optimising investment in the digital channel will enable them to shrink the branch network without compromising on customer service?
Timetric's flagship banking publication Retail Banker International has joined forces with Assurant Solutions, a leader in the provision of products and services that drive customer loyalty and acquisition in the retail banking sector, to host an invitation-only business roundtable. The meeting will place a spotlight on how banks can simultaneously keep customer welfare at the heart of their operations, offer great customer experience both in-branch and online, and increase revenue streams.
Objectives of the roundtable
Retail Banker International and Assurant Solutions are keen to listen and understand more from leading banks' in France and learn how they are using digital to meet the challenge of optimising customer experience, while growing cross-sales/up-sales and increasing revenue.
Why attend?
This roundtable is by invitation only and will be attended by Chief Executive Officers, COO's, COO IT , Heads of Retail Banking, Marketing Directors and Heads of Digital Transformation who are keen to engage with their peers, exchange views and discuss current challenges that the industry is facing in an open and constructive dialogue.
To reserve your place at this exclusive invitation only event, please contact:
Zoi Kotzampasi
E: zoi.kotzampasi@timetric.com
T: +44 (0) 20 3096 2587
Prince De Galles Hotel , Paris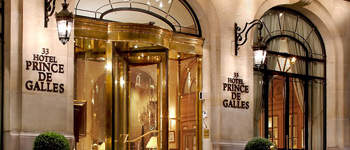 Prince de Galles, legendary jewel of the Parisian Art Deco movement, is a 5-star hotel and a member of The Luxury Collection. Since its inception in 1928, the Prince de Galles, has stood as a beacon of sophistication and grace in Paris. The hotel is located on Avenue George V, within a five-minute walk from the Champs-Elysées and avenue Montaigne, and some of the most celebrated landmarks including the Arc de Triomphe and the Eiffel Tower.
Prince de Galles Hotel
33 Avenue George V
75008, Paris
France
ELIGIBLE INSTITUTIONS FOR THE RETAIL INTERNATIONAL ROUNDTABLE INCLUDE:
14:30 Registration/Networking
15:00 Introduction from Retail Banker International
15:15 Keynote
15:45 Round Table Discussion
16:15 Coffee Break
16:30 Discussion continues
17:15 Q & A
17:30 Wrap and Key Take Aways
17:40 Drinks and Canapés
Thank you for attending the conference.
To download the presentations, please enter the password: