Retail Banking: Nordics 2018
Venue The Sheraton, Stockholm, Sweden
Retail Banking: Nordics 2018 will explore, through a series of keynotes, panel sessions and round tables, the opportunities and challenges financial institutions face as they enter an era of truly digital banking.
The Nordics have the second largest FinTech market after the U.K. in Europe, with in excess of 450 companies with over 3,030 employees collectively and €850m invested, along with an average revenue growth of over 250% pa. The region has been focusing on digital banking services for longer than most of the world, but are the banks in the Nordics in a position to take advantage of this Brave New World of retail banking?
Now is the time to imagine this brave new world and from Jan 2018, with the implementation of PSD2, the evolution/revolution will be well underway. Retail Banking: Nordics 2018 will be the ideal platform to sense check where the industry is and whether Financial Institutions are serving the needs of an ever more demanding and savvy client base.
At this critical point, Retail Banking: Nordics 2018 will bring together more than 200 industry leaders from traditional and new banks, FinTechs, technology providers and other key industry stakeholders and influencers to discuss topics that include:
Regulatory updates: PSD2 and Open Banking
Customer retention and new customer experience
Moving to a cashless society
Impact on margins and loss of branches
Achieving synergy between FinTech and banks
Cost reduction and value added services brought by FinTech
Cybercrime and mitigating the consequences
Join us in Stockholm in March 2018 to engage, discuss and meet the leading game changers in the industry and to formulate new strategies and business models to take you forward in this Brave New World of Retail Banking.
Attend Retail Banking: Nordics 2018 to:
Get access to exclusive research on the retail banking industry in the region
Discover new case studies and benchmark your strategy against your competitors
Meet and build relationships with senior influencers across the industry
Who Attends?
The conference brings together decision-makers and financial specialists from key stakeholders: retail banks, financial advisers, financial companies, solution providers, consultants and FinTech firms.
If you are interested in attending, please contact Carlo Mancini to register your interest.
Carlo Mancini
T. +44 (0)20 3096 5761
E. carlo.mancini@compelo.com
Rates:
| | |
| --- | --- |
| Banks & Industry Associations | 1250€ |
| Financial Service Providers, Technologies & FinTechs | 1950€ |
Terms and Conditions
Changes and Cancellation
We reserve the right to change event details if necessary, although we will endeavor to keep all changes to a minimum. We will inform you as soon as possible of important changes, for example name or date changes. Substitutions may be made in writing at any time and will incur no penalty fee. Cancellations without a substitute delegate that are received a month prior to the event will be subject to a 20% cancellation charge. Delegates cancelling after this date without a substitute delegate will be required to pay the full fee and no refund will be made. Cancellations must be received in writing or via email and will not be accepted over the phone.
Force Majeure
We reserve the right to cancel the event by reason of Force Majeure, included but not limited to fire, flood, extreme weather conditions, acts of war or violence, malicious damage, explosion, earthquake, strike, civil disturbances, political unrest, riot, labour dispute, power cuts or any other extraneous variable beyond Compelo's control.
The Sheraton, Stockholm, Sweden

We are excited to be launching our event, Retail Banking: Nordics 2018 in at the Sheraton Stockholm Hotel, Sweden on 21 March 2018.
The Sheraton Stockholm Hotel is right in the heart of the city, just a stone's throw from Stockholm Central Station. It is the perfect location as it is within walking distance from places like the Old Town, City Hall and Riddarholmen.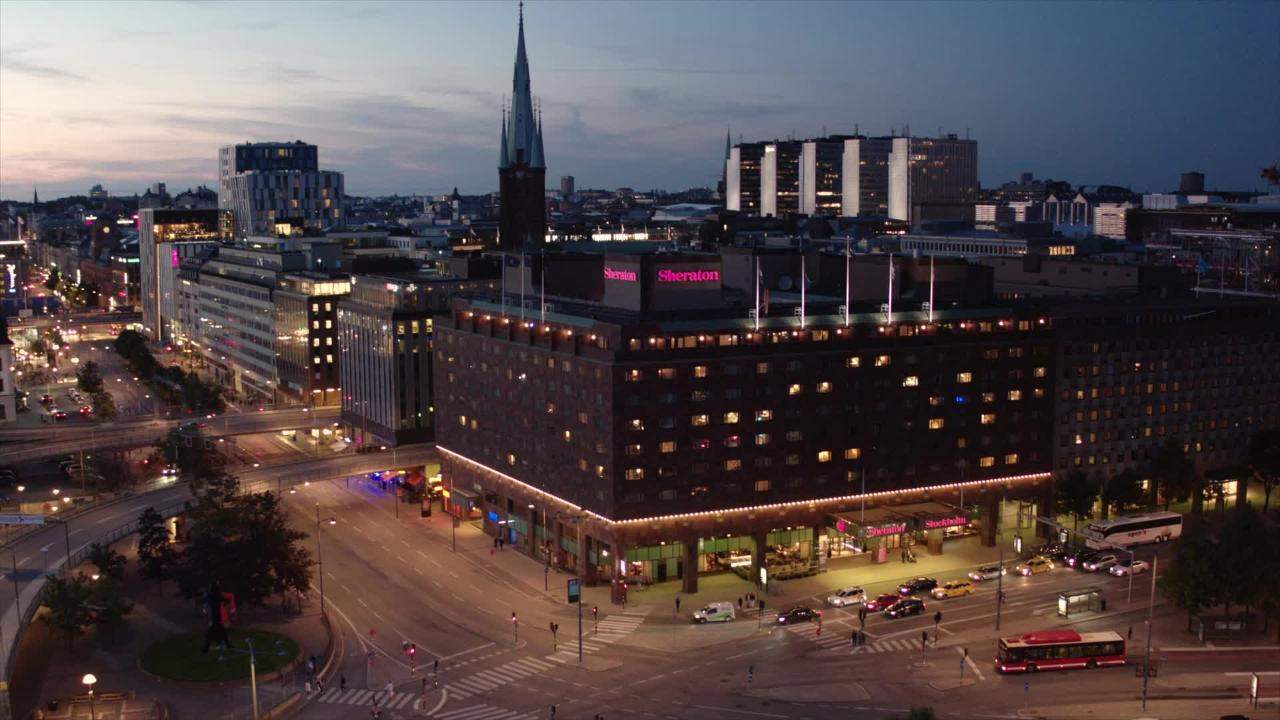 Accommodation
We are pleased to say that we have secured a number of Classic Rooms at a preferential rate for the event taking place at The Sheraton Stockholm for our delegates and participants.
Classic Double with King Bed, Breakfast and WiFi – 2250SEK per room per night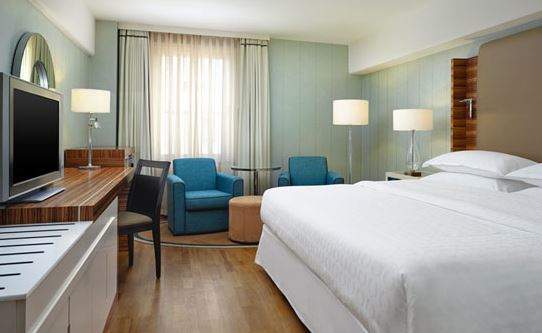 If you would like to book a room, please click here. Alternatively, if you would like a list of alternative hotels in the nearby area, please contact Rachel Archer on rachel.archer@compelo.com
Matthew Argent, Founder and CEO, Fintech Hub
Matthew Argent has 20 years' experience in the financial technology industry. He has started six companies, two which have sold, one didn't work out (learning experience) and three that are currently still active. Since the sale of his last company in 2013, Matthew has been a mentor and board advisor/member to European fintech companies alongside advising venture capital firms with their investments.
In 2016, Matthew founded the Stockholm Fintech Hub which is Sweden's independent centre of gravity for Financial Services Innovation. The Fintech Hub has members that include regulators, banks, payment providers, insurance companies and of course startups. The Hub also helps companies scale internationally as well as connecting universities, investors and government.
Matthew has now replicated this business model with new Fintech hubs now opening across Europe.
Gunnar Berger, Head of Open Banking, Nordea
Gunnar is heading a Nordic unit responsible for ensuring PSD2 compliance and proactively embracing the opportunities for more innovative development and 3rd party collaboration based on open banking. Gunnar's goal is to make Nordea's Open Banking Platform the go-to hub for financial APIs in the Nordics, where customers, 3rd parties and banks can meet to exchange data and co-create more comprehensive and value-adding solutions. Gunnar has a long history working in the banking industry, especially with complex customer cases and development initiatives.
Henrik Bergman, Deputy Director of the Financial Infrastructure Department, Swedish Bankers' Association
Henrik is the Deputy Director of the Financial Infrastructure Department at the Swedish Bankers' Association. Until mid-2017 he was with the SEB financial group, holding positions as a Global Product Manager and then as a Senior Manager in Market & Infrastructure. He has been involved in SEPA development since it started and is currently a member of the EPC SEM WG. 2014-16 he was chairman of the board in Getswish AB.
Bernhard Bernhardsson, Head of Products, Pricing and Digital Channels, Arion Bank
Bernhard is Head of Products, Pricing and E-commerce in the Retail Banking division of Arion Bank, having held this role since 2016. Bernhard gained his degree in Horticulture from the Horticultural College in Iceland in 1991. He gained a B.Sc. in Business Administration from Bifröst University in 1999 and subsequently achieved a MBA from the University of Edinburgh in 2001. Between 1999 and 2000, Bernhard worked in corporate services at the Búnaðarbanki Íslands Kópavogur Branch (now Kaupthing Bank). He then worked independently as a business consultant between 2001 and 2005. During this time (from 2001) until 2007, Bernhard also worked as an Assistant Professor in Finance and Strategy at Bifröst University – he was the Dean of the Business Faculty between 2005 and 2006. From 2006 to 2007, Bernhard was a corporate finance consultant for ParX consulting (IBM partner). Following this until 2009, he worked at SPM Savings Bank firstly as Director of Financing and Business Services (2007-8) and then as CEO (2008-9). Bernhard then joined Arion Bank where he held the position as Regional Manager for West Iceland, until gaining his current role in 2016.
Jannicke Birkevold, CEO, DNB ID Solution AS
Jannicke Birkevold is CEO of DNB ID Solution AS, a part of the DNB Group. Before taking this position she was Head of Digital Innovation at DNB. She has more than twenty years' experience in this field. She has extensive knowledge in developing new digital solutions with the goal to create better experience for the customers of the financial sector. In addition, she has been lead project manager for large IT projects in public sector and has experience from media and non-profit organizations.
Patrick Brusnahan, Senior Reporter, Retail Banker International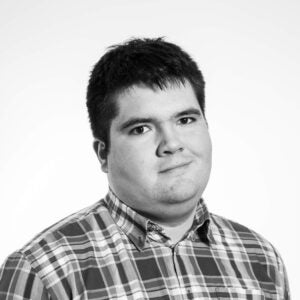 Patrick Brusnahan is a senior reporter for Retail Banker International, Cards International and Electronic Payments International. A graduate from the University of Aberdeen, Brusnahan covers global news across the entire berth of banking and payments.
Nathaniel Easterman, Digital Transformation Consultant, Intelligent Environments
Nathaniel Easterman is a Digital Transformation Consultant who since the start of his career has been designing and implementing digital banking solutions on behalf of the world's leading banking software companies. His most recent appointment is with Intelligent Environments, where he holds commercial responsibility over their EMEA business.
Intelligent Environments provides financial service organisations with the ability to transform their digital customer experience. We do this through Interact®, our powerful software platform, whose pre-built components enable our customers to deliver customised solutions to market quickly. By integrating into any core banking system and Fintech ecosystem, we bring together the functionality to improve the customer experience, accelerate growth, optimise costs and manage risk.
We are the chosen partner to four of the UK's five largest banks and have deployed Interact in 28 countries. We were recognised as one of the world's "most significant providers" in the Q3 2017 Forrester Wave for Digital Banking Engagement Platforms, offering "a well-defined Digital Banking Platform that supports Corporate Banking, Private Banking and excels in Retail Banking."
Intelligent Environments is privately owned and has more than 130 employees. Our head office is set on the riverside in London with further offices in Belfast, Frankfurt, Dubai, Auckland & Brisbane.
Ralf Gladis, Founder and CEO, Computop
Ralf is the Co-Founder and CEO of the international Payment Service Provider Computop – the payment people. In addition, Ralf acts as CEO at Computop, Inc in New York. Prior to founding Computop, Ralf developed databases, writing books and articles published by large IT editors. In 1993 Ralf and Frank Arnoldt, a fellow IT student, founded Computop and entered the ecommerce business in 1997. During the early years, strongly utilizing his technical background, Ralf was the architect of Computop Paygate, the company's payment platform, and was subsequently responsible for software development. Later, he focused on sales and marketing. In his current role, Ralf is responsible for the international expansion and strategic planning at Computop. Today, Computop provides global payment solutions and fraud prevention to over 15,000 mid-large sized multichannel merchants with a yearly processing volume of $31 billion.
Stig Johansson, Head of Fintech, Finansinspektionen
Stig Johansson is a Computer Scientist with 17 years' senior level experience from technology research and development within financial services in the Nordic. Stig has been with Finansinspektionen since January 2017 and focuses on regulation and supervision of consumer credit and payment services. He is a member of EBA/ECB SecuRe Pay (The European Forum on the Security of Retail Payments). Stig is currently establishing the Innovation Centre within Finansinspektionen.
James Maudslay, Solution Marketing Senior Manager, Financial Services and Insurance, Equinix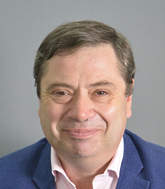 James joined Equinix as a specialist Subject Matter Expert in September 2012.
James has worked in the financial services industry in London since 1989, at a variety of organisations ranging from brokers Holman Wade Limited, to Lloyd's of London in-house reinsurance company Centrewrite, to The Euclidian Group where he served as Group Information Manager – effectively IT Director. He then moved onto the service side Financial Services joining software house the Wildnet Group in 2005 and then onto Colt Technology Services in 2009.
Originally joining Equinix to head the company's expansion into the insurance sector, James now has vertical responsibility for the whole of financial services in EMEA, but works closely with Equinix's Americas and APAC teams, both in marketing and Business Development, in developing the Company's interconnection and ecosystems businesses across all financial services markets.
James holds a Master's Degree from City University, London, and has been a Fellow of the Chartered Insurance Institute (FCII) since 2000.
Johan A. Moss, CEO, Hoolistic Group AB/COO, Market2Member AB
Hoolistic Group AB develops integrated banking solutions where added customer value is achieved by connecting retail banking services to the shopping experience. The business concept builds on the loyalty programs operated by Market2Member and offers an entirely new approach to customer engagement and retention. Johan has an international business background and a genuine experience from disruptive business such as electricity trading, clean-tech and renewable energy. Johan has been an entrepreneur for the past 10+ years.
Tuva Palm, Chief Product Officer/Chief Technology Officer, Nordnet Bank
Tuva Palm is both Chief Product Officer and Chief Technology Officer at Nordnet Bank. She was recruited with the mission to take Nordnet into the future, redefining finance and build the next generation bank. During her first 1,5 year at the bank she has manage to transform the bank into a fully fledged tech company with focus on UX and AI, launching products as Robosave. In Sweden Tuva is well known for hosting STHLM TECH, the largest tech meetup in Europe. She is furthermore board member of for example mobile gaming company Leo Vegas, the innovative Danish neo bank Lunar Way. She has a ~20 year long career within tech and product management at companies such as Klarna, Oracle, Appeal Virtual Machines, BEA Systems, and Microsoft.
Lisa Paulsson, Head of Digital Services, Marginalen Bank
Lisa Paulsson is Head of Digital Services at Marginalen Bank. Her mission is to create customer value by transforming the organization into a customer-centric, data driven business. During the last year at the bank she has built up a new customer oriented organization and started the Robotic Process Automation (RPA) and AI journey to create intelligent banking services. Lisa has more than 10 years' experience of working in the financial services industry. She is a recognized transformational leader with extensive knowledge in building structures for cross-functional collaboration and top tier teams for agility and speed. In addition, she has been developing large capital market systems for the financial sector.
Emma Strömfelt, Head of Digital Innovation, Swedbank
Emma Strömfelt joined Swedbank as Head of Digital Innovation, leading the work with Open Banking and fintech collaborations. Previously she's been active as both entrepreneur and manager in fast-moving tech companies and start-ups including the areas of gaming, e-commerce and app development. Emma has lived in eight different countries and today also serve as a board member of Fastighetsbyrån and Mackmyra Svensk Whisky.
Antti-Jussi Suominen, Chief Executive Officer, Holvi
Holvi CEO Antti-Jussi Suominen is a senior executive with previous track record in driving new business growth in both B2C and B2B environments in companies such as Sonera, Nokia and Elisa. He has extensive general management experience in building and running new businesses and innovation in the mobile and online services domains in both corporate and startup environments. Antti-Jussi's background in different industries, most recently in online games and mobile commerce, plays an essential role in accelerating Holvi's transition from a fast growing fintech company to an even more customer-centric online service.
Iren Tranvåg, CEO, Nordic Finance Innovation
Iren is an entrapreneur who has more than 20 years of banking / finance industry experience. Founder of Cicero Consulting a Nordic specialist within banking and finance. Long-term strategic advisor for leading Nordic banks.
Through NFI Iren is working on building a strong Nordic collaboration culture and common arena for collaboration and co-creation across industries and borders in the Nordics and together building global bridges. Iren is also working with international companies who wants to take their concepts to the Nordic.
Iren is used as media reference for comments on industry developments. Facilitator and speaker at industry conferences.
Ken Villum Klausen, CEO, Lunar Way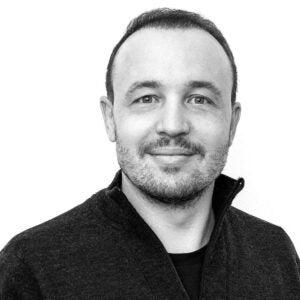 ELIGIBLE INSTITUTIONS FOR THE RETAIL BANKING: NORDICS 2018 INCLUDE:
Retail Banking: Nordics 2018
We are currently working on this year's agenda but the latest version is available below:
If you are interested in speaking at the upcoming Retail Banking: Nordics 2018, please contact Daniel Dowson to discuss opportunities.
Daniel Dowson
T. +44 (0)207 936 6648
E. daniel.dowson@compelo.com
Download Agenda
Thank you for attending the conference.
To download the presentations, please enter the password: