Retail Banking: Europe 2018
Retail Banking: Europe 2018 discussed the future of the retail banking industry across Europe. Stemming from our highly successful Retail Banking London conference, this event provided European perspectives on key issues facing the industry: PSD2, fintech finance, open banking, alternative lending and ever changing customer priorities.
The Retail Banking sector is changing beyond recognition with previously established institutions being disrupted by fintech firms who are arguably showing that there is an alternate – and better – way to do banking.
The traditional banks need to catch up although there is much innovation occurring within many retail banks – but is this enough?
What has been the effect after almost a year since the implementation of Open Banking?
Customer experience and lack of satisfaction with the traditional banks are leading to radical changes in the market, but how do you provide the ideal experience for customers?
Much is discussed about artificial intelligence and blockchain, but how revolutionary will they be in retail banking and what applications can they fulfill?
Like every other sector, retail banking is being disrupted and transformed in this new digital age, so where will the sector be in ten years?
THIS EVENT HAS NOW TAKEN PLACE. Please check back soon for information on Retail Banking: Europe 2019.
Register Now
To register now, or for more information, please contact Carlo Mancini:
T: +44 (0) 20 3096 2582
STANDARD RATES
Banks & Industry Associations
€1250
Financial Service Providers, Technology Companies and Fintechs
€1950
Dinner Only
€250
Why Attend?
Hear from key senior industry thought leaders via informative and inspiring keynote sessions
Network with speakers, participants, partners and share best practise with your peers
Discover the latest key industry trends and discuss practical solutions to the most pressing industry questions
Who Attends?
The annual event brings together decision-makers and specialists from a variety of key sectors, job titles include:
CEOs, CFOs, CIOs
Chief Transformation Officers
Chief Innovation Officers
Managing Directors/Project Directors
Director Compliance Retail Banking
Head of Digital
Head of Channel Management
Head of Portfolio Management
Head of Operations
Heads of International/Group Strategy
Heads of Financial Services
Heads of Consumer Finance
Fintech & Innovation Managers
Company Type:
Retail banks
Financial Advisers
Consultants
Tech Providers/FinTech
Terms and Conditions
Changes and Cancellation
We reserve the right to change event details if necessary, although we will endeavor to keep all changes to a minimum. We will inform you as soon as possible of important changes, for example name or date changes.
Substitutions may be made in writing at any time and will incur no penalty fee. Cancellations without a substitute delegate received a month prior to the event will be subject to a 20% cancellation charge. Delegates canceling after this date without a substitute delegate will be required to pay the full fee and no refund will be made. Cancellations must be received in writing or via email and will not be accepted over the phone.
Force Majeure
We reserve the right to cancel the event by reason of Force Majeure, included but not limited to fire, flood, extreme weather conditions, acts of war or violence, malicious damage, explosion, earthquake, strike, civil disturbances, political unrest, riot, labour dispute, power cuts or any other extraneous variable beyond Compelo's control.
Hesperia Madrid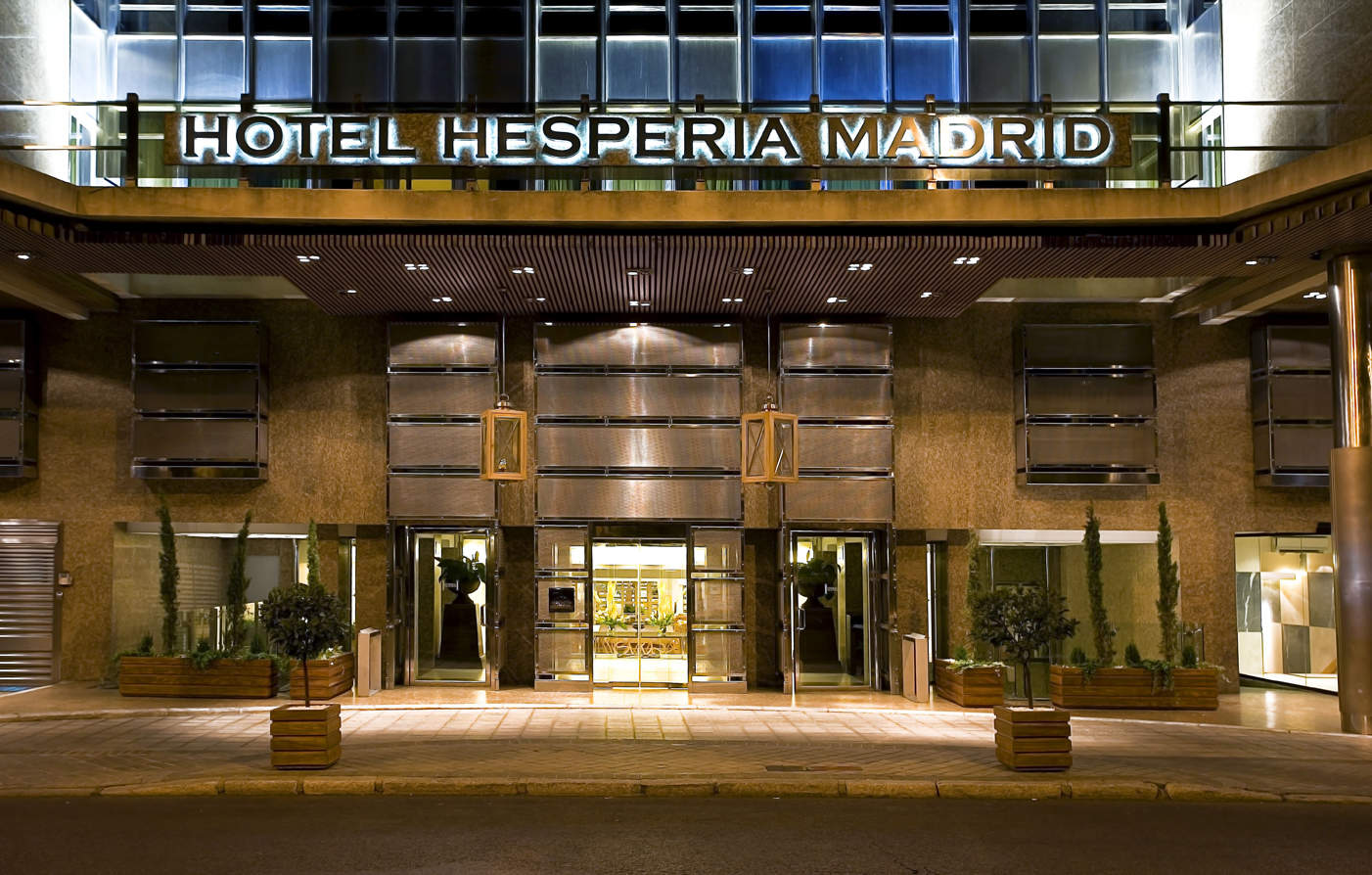 THIS EVENT HAS NOW TAKEN PLACE. Please check back soon for information on Retail Banking: Europe 2019
Retail Banking: Europe moved to Madrid for its second edition and was held at the Hesperia Madrid.
The city's most chic avenue, the hub of business and culture: the Paseo de la Castellana, home of the Hotel Hesperia Madrid, providing it an ideal location. Situated one step away from the most exclusive shops and with an easy access to the airport, the fairgrounds and many other attractions, either touristic, cultural or sportives.
Elena Alfaro, Global Head of Data & Open Innovation, BBVA
Elena Alfaro is the Global Head of Data & Open Innovation in BBVA Group, which functions include the generation of machine learning algorithms that constitute the intelligence behind BBVA's digital products, as well as the transformation of BBVA's skills and culture into a data-driven organization. She also leads the Group´s efforts to make the most of Open Innovation, both for the Bank and for our partners in the external ecosystem. Before that, Elena was the CEO of BBVA Data & Analytics, the Group's Center for Excellence in Data Science and Advanced Analytics, position that she held during 3 years. Before joining BBVA, Elena worked at Ericsson, playing an important role in telecommunications development in EMEA and LATAM, and broadening afterwards her experience as an expert in innovation. Regarding her background: Elena has a BA in Economics & Business Administration by the Universities of Sunderland (UK) and Universidad Autónoma (Madrid), and a Master in Intangibles Analysis and Management. She has taken part in the program "40-under-40 Young European Leaders" in 2013 edition.
Nacho Baro, Digital Interactions Director, ING
The academic background of Nacho Baro encompasses degrees in Mathematics, Statistics, Computer Engineering as well as postgraduate study in Data Mining. After starting his professional career in a technological consultancy firm, he joined ING Spain back in 2004 as Customer Intelligence analyst; afterwards moving to the role of Head of Customer Development. In 2011, he made a move to ING's Head Office in Amsterdam, to chair the international ING Customer Intelligence Forum. Several positions within Head Office followed: in 2014 he was appointed as part of the management team that set up ING's Chief Innovation Office. In 2016 Nacho became Global Head of Customer Analytics, within the global Retail Segment team and member of the Global Data Council. Since 2018, Nacho is ING Spain's Tribe Lead for Customer Interactions. The purpose of this newly created role is to turn data into insights in order to be extremely personal and relevant in the communication of the bank with its customers. Over the years Nacho has gained vast experience in all aspects related with analytics, data, customer centricity, metric setting, reporting, modelling and customer experience.
Ramon Billordo, Head of Consumer Finance Business for Santander Consumer Finance, Banco Santander
Ramon Billordo is a senior executive with a wide range of international experience in financial services. He currently serves as Management Committee member of Santander Consumer Finance and is in charge of its global consumer (non-auto) business. He is leading its digital transformation efforts across Europe and serves on customer advisory boards of two Fintechs that specialize in e-Commerce and digital interaction. Previously, Ramon was the CEO of AIG Bank in Poland, SVP CEO of AIG Consumer Finance Latin America, and CFO and Head of Business Development AIG Consumer Finance for Europe, Latin America and Asia, based in New York City. He has also held various other senior positions covering Europe, Asia, US and Latin America, and has served on numerous management boards. Ramon has an MBA in Finance and Economics from the Stern School of Business in New York and a degree in Accounting from the University of Buenos Aires.
Douglas Blakey, Editor, Retail Banker International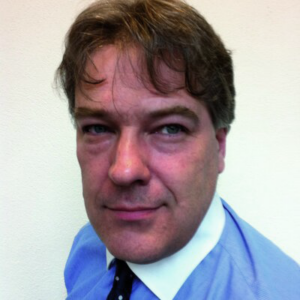 Douglas Blakey is Group Editor, Consumer Finance at Verdict, chief of judges for the annual Retail Banker International Awards and lead market advisor for Verdict's retail banking research division. This produces and maintains more than fifty market leading research reports and has undertaken bespoke consultancy projects for banks, vendors and their advisors. Douglas practiced as a solicitor in Scotland before moving into business information and analysis. He maintains an editorial advisory board of leading bank executives and is a regular guest banking analyst with BBC, NBC, New Statesman and other leading media.
Andrew Clark, Vice President APAC, Moven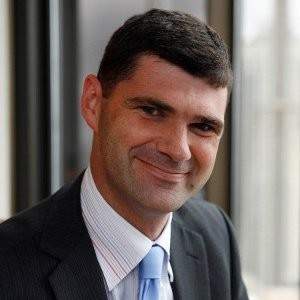 Andrew Clark is the VP for Moven APAC and leads global pre-sales where he combines his years of experience in financial services, strategy and architecture to help large banks assess the opportunity to partner with Moven. Moven is a NY based mobile banking start-up focussed on changing the banking experience and currently partnered with TD bank in Canada and Westpac in New Zealand. Andrew previously was part of a large financial services enterprise moving into Fintech allows him to speak with authority across aspects of agile, security, compliance, operations and integration. Andrew is a technologist focussed 100% on delivering business outcomes and transformative customer experiences.
Trevor Clarke, Executive Vice President, Business Development, Ethoca
Trevor is responsible for developing commercial relationships that accelerate network and value growth, while also identifying new opportunities for increased industry collaboration. Trevor has served multiple roles within Ethoca. These include EVP of Issuer Relations – where he deployed the card issuer sales and management functions – and CTO – where he led the deployment of Ethoca's initial technology, operations and security functions. He also developed Ethoca's original Merchant Channel Partner program by working closely with PSPs, Gateways and ISOs to rapidly expand the reach of the Ethoca network. Trevor is now fully engaged in expanding the footprint of Ethoca's global network through the company's flagship products, as well as defining and accelerating the global adoption of Ethoca's next innovations. Prior to Ethoca, Trevor spent his time with telecommunications carriers, financial institutions and online gambling organizations while with Deloitte Consulting, IBM and CryptoLogic.
Angelo D'Alessandro, buddybank Founder, Unicredit
Angelo D'Alessandro has 19 years in the European banking industry between technology, innovation, marketing and execution of digital transformation programs. He has found building two new digital banks from scratch an amazing journey. In 2000, Angelo started as an IT guy at Cisalpina Gestioni Asset Management, one of the most successful AM companies at that time. In 2008, I joined UniCredit, collaborating on technology strategies and launching the first group innovation program. Within a few years, he had the opportunity to lead the innovation department learning how to foster innovation in a multinational bank with 130.000 employees. In 2015 Angelo founded buddybank® for UniCredit, a brand-new conversational bank exclusively designed for iPhone with a 24/7 messaging-concierge. buddybank® operates in Italy with plans to expand its business in other countries by 2019. buddybank v1 was a separated legal entity with an autonomous European banking license and a brand-new IT infrastructure (built in one year). buddybank v2 has been totally integrated in UniCredit (in nine months), leveraging on the solidity of UniCredit's banking products and becoming a new digital channel for the entire group. The team doubled the first year target. Their customers are their ambassadors, they love to converse with us using the same natural language they use with their best friends every day. Angelo's story is a thrilling roller-coaster ride, is a great and complex managerial experience and the best MBA you can have. He is the lucky husband of an inspiring American woman from Los Angeles.
Bijna K. Dasani, Head of Business Architecture and Innovation, Group Transformation, Lloyds Banking Group
Bijna has a robust track record of delivering successes for global Financial Services firms, across products, asset classes and markets. Bijna influences to deliver and builds high performing teams. Bijna serves the Boards of CIONet, IPQC CDO Exchange Series, and the Inclusive Companies Network. She is a FinTech Mentor and films videos on Mentorship, Leadership & Technology. Bijna is a Fellow of the Royal Society for the encouragement of Arts, Manufactures and Commerce (RSA), a Leadership Fellow at St. George's House, Windsor Castle and an Associate Member of Oriel College, University of Oxford. Bijna advises and advocates for a diversified portfolio of Business, Technology, Social Impact, I&D causes. She has spoken to global audiences at Millennial Board, Deloitte, Edinburgh DataFest, Amazon, Sky, IPQC CDO Exchange, Lloyds Banking Group, Universities (Auburn, BPP, Edinburgh, De Montfort, Imperial College London, Oxford, Sheffield), Appway, CIO NEXT, Bloomberg, and others. She serves as a Host / Judge / Speaker for a portfolio of events and awards. Bijna has been recognised for her contributions as a 'Global Champion' (#60) of the Top 100 Executive #FTHERoes18 by the Financial Times (2018), with an Honorary Doctorate from De Montfort University (2018), by the Lloyds Banking Group Ethnicity Role Models List as one of the Top 100 (2018) and by felicitation at the House of Lords (UK), at the NRI Pride of India World Summit (2017) for 'making India proud'. Bijna is credited as one of the Top 50 Visionary Young Leaders in Business, by Henley Business School (2017), one of 35 leading British business women under 35, by Management Today, Accenture and The Telegraph (2015) a Rising Star by We Are the City (2013) and has received recognition with nine further honours including the National Diversity Awards (2012) and the Asian Women of Achievement Awards (2010). Bijna is also the International Women's Day Young Achiever of the Year (2006).
Marco Di Luzio, Head of Digital Consulting, InfoCert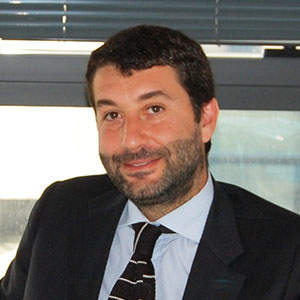 Marco Di Luzio is responsible for the consulting unit in one of the EU's leading trusted service provider. He is in charge of consulting support for digital transformation projects to enable a paperless, remote trustworthy business process. He is working with line management and top management on a digital transformation roadmap and services as well as product innovation strategies. His work is focused on BPR for paperless, organisational re-design, compliance and trusted solution design.
Martin Ekenbäck, Business Development Director, Tink
Martin Ekenbäck is the Business Development Director at Tink. Founded in 2012, Tink enables banks to become data-driven and capture the opportunities of Open Banking through easy-to-use APIs. Its products include Account Aggregation, Payment Initiation, Categorisation and Personal Finance Management, that are offered as a managed service. Tink's technology can be used to develop standalone services or to be integrated into existing banking applications. Its current partners include ABN AMRO, BNP Paribas Fortis, Nordea, Klarna and SEB.
Ana Fernández Bedoya, Head of the New Products and Services Unit, Financial Innovation Division, Banco de España
Ana Fernández is the Head of the New Products and Services Unit in the recently created Financial Innovation Division at the Banco de España. This Division was born in March 2018 with the aim to monitor the financial innovation process and assess its potential implications. Together with her team, she is analysing the use of new technologies, such as DLTs and artificial intelligence, and their application in the provision of financial services by the banking sector. Besides that, she is monitoring new developments, such as crypto-assets. Ana moved into this position from the Payment Systems Department of the central bank, where she had been working for 15 years on the oversight of financial market infrastructures and following closely the transformation of the payments market.
Ricardo Gomez, Chief Operating Officer, Wizink
Ricardo Gomez is a senior executive with over 25 years' experience in managing tech and innovative companies and fintech projects. He brings a unique combination of customer focus and operating experience to drive growth, industry leadership and shareholder value. Ricardo joined Wizink in March 2016 as Chief Operating Officer, being responsible for Technology, Operations and Service Channels areas. He plays an important role in transforming IT&Ops areas and overcoming the challenge of Wizink Digital Transformation. Ricardo started his career in Accenture and Grupo Ferrovial where he held different senior positions. He acted as COO&CIO in several TMT companies, managing teams of more than 300 people spread across the globe, leading in fostering projects from Technology and Operations Transformation, IT Platform Development, Big Data and Mobile Payments. Ricardo is proven as a key element in the transformational journey in the ever evolving financial and technology space. He holds a MEng in Industrial Engineering, with a MSc in Industrial Organization, from Universidad Politécnica in Madrid and, additionally, an Executive MBA from IESE Business School (Universidad of Navarra).
Montse Guardia Güell, Blockchain Technologies Director, Banco Sabadell
Montse is a Senior Telecommunications Engineer, who has more than twenty years of experience in the areas of information technology and operations, leading operational transformation projects and launching new businesses lines. Montse has spent the last seven years building bridges between start-ups and multinationals, working very closely with multidisciplinary and multicultural teams with high experience in cutting-edge technologies and entrepreneurial skills. Prior to her current position at Banco Sabadell, where she leads the specialised team in emerging technologies, Montse worked from 2008 to 2016 in France managing globally the technology portfolio and the international team of software engineering of a multinational in the oil and gas services sector. Her work with multicultural teams in different countries has allowed her to live, adapt and adopt the cultural richness of several countries in Europe, South America, the United States, Japan, South Korea, South Africa, India, Malaysia, and of the United Arab Emirates. She has been Director of Operations of an information technology multinational in South America and she has been responsible for the Information Technology services during four Olympic Games, Pan American Games, and several World Championships and UN Summits. Montse is a regular contributor to social innovation programmes. She is Vice-President of the Alastria Consortium and President of the Quantum Blockchain Alliance.
Michael Lakhal, Product Manager, OneSpan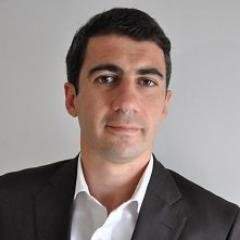 As a Global eSignature Product Manager, Michael has more than 10 years of experience in the Digital Signature market focusing on B2C for financial services. His first experience in financial services was as an e-commerce manager at Cofidis and Banque Accord (French banks). In 2008, he joined QuickSign as the first employee to build the first mass market platform for B2C transactions based on OpenTrust signature engine, mainly focusing on onboarding for financial industry. He joined OpenTrust (the CA) in 2013 as a e-signature Product Manager to expand the business focusing on B2C for financial services. In 2015/16 with the acquisition of OpenTrust by DocuSign, his role changed to drive the EMEA product marketing activity. Today he is now Global eSignature Product Manager at OneSpan.
Antti Lemberg, Associate Director, Frontier Economics
Antti is the head of financial services at Frontier Economics, the leading European microeconomics consultancy. Antti's team of more than 20 colleagues advises banks, insurers, payment systems and financial services regulators on commercial and regulatory strategy across Europe, Africa and Latin America. Antti's recent engagements include creating a new innovation strategy and process for a multinational retail bank and designing a new regulatory strategy for a retail bank. Antti has also advised on every major competition regulatory investigation since early noughties. In relation to Open Banking, Antti has lead numerous engagements ranging from risk assessments, to new proposition design with several European banks. Most recently, as the focus of banks and TPPs turn from compliance to operating in the PSD2 world, Antti has devoted an increasing proportion of his time to helping his clients monitor and test customer responses.
Pedro Pinto Coelho, Chairman and Chief Executive, Banco BNI Europa
Pedro Pinto Coelho is the Executive Chairman of Banco BNI Europa, a new Challenger bank based in Portugal focused on innovation and Fintech partnerships creating an ecosystem of financial products and services. He is also Chairman of the Portuguese Fintech and Insurtech Association. Mr. Pinto Coelho has more than 20 years of international experience in the financial services industry across three continents. Before joining BNI Europa, he held several leadership positions such as CEO of Azure Wealth, a Wealth manager based in Switzerland; Founder and CEO of Standard Bank Angola, Board member of Standard Bank Mozambique, Exco member of Standard Bank Group CIB in South Africa, Founder and CEO of Amorim Global Investors, a private equity firm, Global Head of Financial Advisory at Banif Investment Banking Group, Executive Board Member of Banif Investment Banking Brazil and Head of Investment Banking for Portugal at Citigroup. He holds a MBA from HEC School of Management a MSc in Management Information Systems from ISCTE-IUL and a MSc in Industrial Engineering from UNL.
Pablo Ruiz Correa, Head of Digital Innovation, Liberbank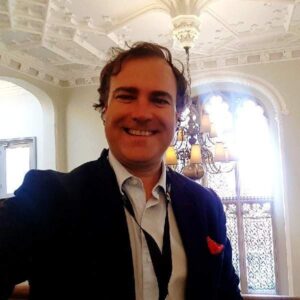 Pablo has over 20 years of international experience with a successful track record for delivering business innovation and digital transformation for financial services organizations such as Liberbank, Banco Santander and JPMorganChase. As Head of Digital Innovation at Liberbank, he is responsible for Digital Innovation, delivering a new Agile Business Organization, building an Open Banking ecosystem, running Fintech collaboration program's and implementing new digital solutions within retail banking. As Former Global Head of Open Innovation at Banco Santander, he was responsible for managing FinTech acceleration programs in Madrid, New York, San Francisco, London and Helsinki. Pablo holds a BSc in Computer Science by the University Pontificia of Comillas (Madrid) and a PDD in Business Administration at IE Business School. Intraentrepeneur, active speaker and startup mentor within the early stage FinTech ecosystem.
Francisco Sierra, Head of European Markets and General Manager Spain, N26
Francisco has more than ten years experience in banking and financial services. Born in Madrid, he studied Industrial Engineering at ICAI School of Engineering of the U. Pontificia de Comillas and an MBA at IESE Business School. He started his career in investment banking at JP Morgan before moving on to venture capital at Active Venture Partners. More recently, prior to becoming General Manager Spain at N26, he held two senior positions at Funding Circle as Managing Director for Spain and as Head of Strategy and Business Operations for the US. Now Francisco will expand his current role at N26 to become Head of European Markets.
Manuel Silva, Managing Partner, Santander InnoVentures
Manuel is Managing Partner at Santander InnoVentures and oversees the investment team and sourcing and execution of new investments. Before joining Santander in 2015, Manuel was the founding member of BBVA Ventures out of San Francisco, which he started after spending 5 years at BBVA in Corporate Development and Innovation functions. Manuel holds a B.A. in Business Administration from CUNEF (Madrid), an MPhil in Philosophy, Politics and Economics from Sciences Po (Paris) and has conducted doctoral level research on Chinese Economics at the Chinese University of Hong Kong. Manuel lives in London but spends substantial time in San Francisco and Latin America.
Enrique Tellado, Chief Executive Officer, EVO Banco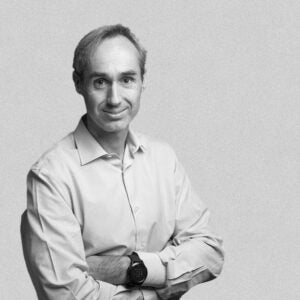 Enrique Tellado Nogueira was born in Lugo, Spain in 1974. He has a bachelor of Economic and Business Administration in C.E.U. San Pablo – Complutense University of Madrid and studies in École Supérieure du Commerce Exterieur of París and The London School of Economics.
He has held positions of responsibility in consultancy firms such as McKinsey & Company and Boston Consulting Group. After that, in 2007 he started in the bank sector with different roles in Strategic and Finance areas. In 2012, Enrique leads the privatization of NCG Bank. In February, 2014, Tellado joined EVO Banco as CEO.
ELIGIBLE INSTITUTIONS FOR THE RETAIL BANKING: EUROPE 2018 INCLUDE:
Retail Banking: Europe 2018
We are currently working on this year's agenda but the latest version is available below.
If you are interested in speaking at the upcoming Retail Banking: Europe Conference, please contact Daniel Dowson:
T: +44 (0) 207 936 6648
Download Agenda
Thank you for attending the conference.
To download the presentations, please enter the password: